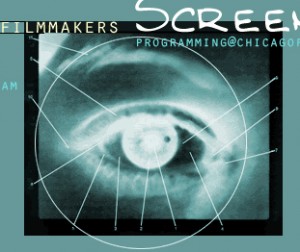 http://www.chicagofilmmakers.org
Chicago Filmmakers
Friday, March 12th, 2010 – 8:00 PM
5243 N. Clark St., 2nd Floor
NEW FILMS BY LYNNE SACHS
TALES FROM SOUTH AMERICA
Filmmaker In Person! Jewish-Hungarian doctor Sandor Lenard fled Budapest shortly before World War II for the safe distance of Brazil. He abandoned his medical practice and took up translating "Winnie the Pooh" in Latin, which soon became an international bestseller. Filmmaker Lynne Sachs discovered him only recently through letters to an uncle, and pieced together a sense of his life and personality in the exquisite new film LAST HAPPY DAY (2009, 39 min.). Her daughters are enlisted to dramatize bits of his life, and Sachs sets out to reclaim a bit of his dignity and purpose using letters, newsreel footage, and recreations of Sandor's environment as if to channel him back from the past.
Argentine author Julio Cortazar is the inspiration for WIND IN OUR HAIR (2009, 42 min.), which loosely interprets stories in the collection "Final de Juego" against the backdrop of social and political unrest in contemporary Argentina. In her first attempt at narrative filmmaking, Sachs still retains her associative, playful structure and documentary eye. Four young women, again played by Sach's daughters and family friends, grow restless at home and begin to make their way through Buenos Aires in search of excitement and eventually to a fateful meeting at the train tracks near their home. The film moves from childhood's earthbound, cloistered spaces and into the skittering beyond of adolescence, exploding with anticipation and possibility. Argentine musician Juana Molina lends her ethereal sound to compliment the wild mix of formats and styles.