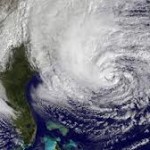 Thinking about life in NYC before, during and after Hurricane Sandy
Lynne Sachs
Oct. 26 – Nov. 5, 2012
How do you return to a sensation of not knowing when you do indeed now know?  I am going to try to revisit the days before Hurricane Sandy, to piece together the moments and the sensations we all experienced prior, during and after the storm.
Friday, October 26 was the first day almost any New Yorker I know heard about the impending hurricane that was moving up the eastern sea board.  My first thoughts were rather selfish ones as I was preparing for the final, most critical rehearsals for my film performances at University Settlement in Lower Manhattan the next week.  In my mind, it would certainly be far more convenient if the storm had gently brushed up against the North Carolina Coast (at they usually did around this time of year) and then skedaddled sheepishly back into the Atlantic, never ever landing anywhere near the Big Apple.  That would be convenient for me.
By Monday morning, I was still rather hopeful about the storm, now named a rather sweet female Sandy, though I reluctantly canceled our evening rehearsal, the only one with the full technical crew there to set our lights.  I accepted that old adage "the show must go on", buried my desire to create something even near perfection and looked forward to the four shows scheduled for the end of the week.  A friend reminded me that I had always been more interested in process than product, so a few embarrassing on-stage flubs would not really matter.  I gulped and decided that I'd been fooling myself all these years.  Artist hubris and anxiety ensued.  By mid-afternoon, however, I realized that Sandy was not in the slightest bit interested in spinning her way out to a wet oblivion.  She was headed right for us.  I walked out to the back yard and gently tilted our tether-ball pole and our bird bath on their sides.  This seemed like a cautious, well thought-out thing to do.  I moved some small plants from the deck downstairs and decided our heavier plants were too cumbersome to deal with.  Then, in my growing nervousness, I filled all of our cooking pots with water, thinking I was very smart, economical and ecological. Why buy bottles with water when we could just draw it from the faucet?  A few hours later, I discovered that the mood in the city was getting more and more frenzied.  What was a mother to do at such a time?  I noticed that both of our pet frog tanks were very dirty.  It seemed the right time to clean them.  No one else in the house agreed but nevertheless I dumped all five gallons of bottled water that we had into the tanks and looked glowingly at the newly refreshed aquatic environment I had prepared for our ten-year old reptiles.  My husband Mark was incredulous.  The news reports were becoming dire. Evacuations were beginning. We began to wonder if we were indeed high enough above the filthy Gowanus Canal to avoid its imminent flooding.  We all four laughed at the calm before the storm we were watching from our front windows.  The rain was light, the trees barely swaying; I had managed to complete the spring cleaning of the girls' clothes that no longer fit them.    Just as the wind became more intense, around 7 PM, Mark slipped out the front door to go to the sundry on Smith Street.  He needed flour to bake banana bread. Life was cozy, just this side of normal.  School was cancelled; tests postponed. A weird kind-of giddiness settled into our home on Carroll Street.  We all got into bed, watched movies and listened to the howling of the wind outside.  For a few seconds, we lost internet and the lights flickered.
Throughout the next day, Tuesday, we listened to the horrific reports of water flooding into unimaginable (and by this I am being literal, if only someone had imagined and believed such a scenario) locations along the New York City coastline, from Battery Park to Staten Island to the Rockaways.  The waves were heading toward us in every direction.  But it wasn't just the ocean water that was shaking our very foundation.  The power of the storm was creating flooding up both the East River and the Hudson.  Saline met fresh in a way that just did not seem possible.  We remained inside the whole day, talking to family across the country and commiserating with our friends in town. My friend Betsy who lived through Katrina in New Orleans sent me two text messages asking if we were okay, reminding me of the very first emails I received after 9/11 from friends in Sarajevo who knew what it felt like to live in a state of siege.   The interconnectedness of the globe struck me as amazing and somehow comforting.
On Wednesday morning, my brother Ira, his husband Boris, their twins and the twins' mom Kirsten decided to hire a car service and move in with us.   It was Halloween and my husband's birthday, so we all welcomed their arrival with a sense of delight.  After two nights and a day of getting by without power, they could no longer manage without the use of their toilets.   Their apartment is on the sixth floor. Who knew that the dividing line between mechanical and electric power in terms of moving water in a high rise falls between the fifth and sixth floors?  The things you learn during a crisis.  My cousin called to say she was surrounded by water in DUMBO, one of the only brave souls to stay in her apartment.  I tried to imagine how on earth she was going to get by.  Should we rescue her in a boat?
By this time, I knew that all of my performances were going to be postponed for quite a while.  No power no show, but still I worried about the Chinese people in our collective who were living in Chinatown. The subways were not working but I discovered that I could take a bus across the Manhattan Bridge. In fact, Mr. Huang was so consumed with his mahjong game that he couldn't be bothered with a phone conversation.  Sheut Lee had moved in with her daughter and husband. Linda was unreachable but somehow so strong that I knew she would be okay.  Still, I decided to walk around along East Broadway and Hester Street looking for them, wondering if I could help.  I ended up at a Chinese housing service. They wanted me to take a taxi above 34th street to find energy bars I could hand out.  How many?  I wondered. How do I give them away to people with whom I can't even communicate.  I bought batteries instead; it seemed more obviously useful.   Then I walked around handing out Chinese-language flyers explaining where to get information and that the power should be restored within a few days.  Rumor had it that the lights would actually be on by Thursday.  I really had no idea.  All I knew was that it was very cold, and I could not see any FEMA trucks with any food at all.  I took the bus back to Brooklyn and had a wonderful late afternoon of trick or treating with my beloved but oblivious niece and nephew.
The news was getting worse by the day.  All of our bridges and tunnels were closed and the watery, divided nature of the NYC metropolitan area was becoming more and more of a handicap.  Homes and lives were damaged or destroyed everywhere that the ocean or the river could come in contact.  Once again, I headed to Chinatown to see how I could help.  I walked from street to street offering flyers to bewildered Chinese folk who had no idea where to find food or other necessities that one usually takes for granted.  I met an African-American man in the cold, late afternoon sitting on a patio just outside a very tall housing project.  He explained that he was practically the only one who was able to walk the sixteen floors down but now he was feeling too tired to trudge back up in the pitch dark. Furthermore, he couldn't carry the water he needed for the toilet.  My husband Mark and our older daughter Maya spent the day giving out food in a public school building in Park Slope.  According to Maya, she was asked to assist in the pet area and she was wondering what to do with turtles.
On Friday, I spent the day with my younger daughter Noa on our side of the East River, no need to deal with the hassle of getting ourselves across a bridge when there was need within walking distance.  The two of us volunteered for hours in a community building with about fifty volunteers all working to put together shopping bags filled with the bare necessities.  I was on the front line talking to needy people who would take the bags, examining their contents and then asking for specific additions for which Noa would literally run around searching.  She had to find toothpaste, teddy bears, oodles of toilet paper, baby diapers in specific sizes, blankets, special food for diabetics, a coat for a woman with very large breasts. And the list goes on and on.  She did a fantastic job, so full of energy and resourcefulness. With each request, the two of us would gulp, wondering how these people were going to get along when everything they owned was wet or ruined.  How could you manage with a baby without diapers?   How could two rolls of toilet paper be enough?   What do you do with a bottle of bleach if you don't have sponges to use it? We both asked ourselves these questions.  Everyone was so appreciative of whatever we had to offer.  There were actually smiles galore.  And I was smiling a few hours later when I heard that Mayor Bloomberg decided to endorse Obama as president based on one thing: his commitment to working to fight Global Warming.  We all know that this situation is no longer an anomaly.  It is our new normal.
The next morning, Maya, Noa, Mark and I returned to Red Hook in the car.  We clearly had one of the only cars around that was full of gas, so when we offered to carry hot meals to one of the housing projects, the Red Hook Initiative immediately accepted. Only problem was that we didn't have flashlights and we needed to walk up and down twelve flights of completely dark stairwells carrying plates of food.  We had to drive all the way back home to pick up a flashlight, as there were none left at Loewe's or anywhere for that matter.  Luckily, we found four and off we went from the ground floor up, each of us carrying two bags of meals along with a list of which apartments needed nourishment.   The stairs were a bit scary in the dark, especially since they were wet from the pipes that were being used to fill up buckets for toilets.  Oh my.  But once we figured out our system, we actually had a great time meeting the families and older people. The warm feeling of appreciation was amazing.
On Monday, Noa, a friend of hers and I took a bag of winter clothes to the Red Hook Initiative which was filled with doctors with stethoscopes.   It was like we'd landed in a Doctors Without Borders compound.  We placed our own donations on a mountain of clothing and within minutes I was watching a woman pluck up an old pink fleece jacket, from our foyer to her hands so quickly and urgently.  Later we were asked to go through the pile and separate the summer from the winter items.  It didn't seem so important but then again, these people are not looking to fill out their wardrobes, they simply need enough warmth to survive.
Yesterday, I planted flower bulbs in the back yard and discovered a patch of large radishes I had given up on in August.  I guess there is some good that has come from all of the water. I have no idea when or if we will have snow this year.  Will spring arrive in February?   Strange weather.