Frames & Stanzas: A Film + Poetry Workshop w/ Lynne Sachs
Centre Film Festival
November 2, 2022
https://centrefilm.org/meet-our-guests-2022/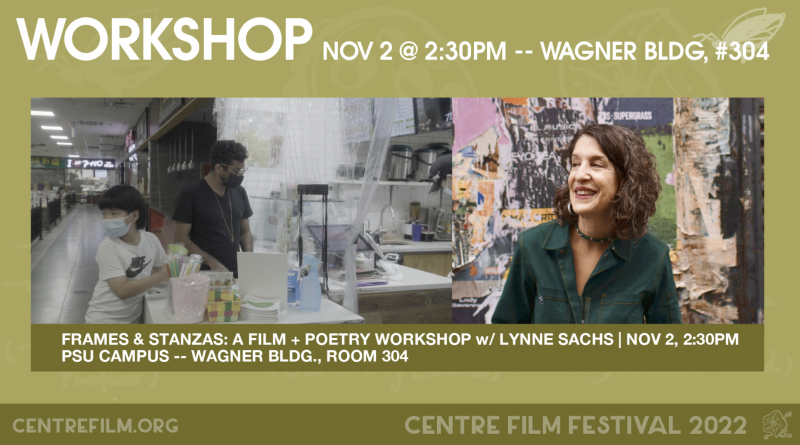 For thirty seconds, look at but try not to read the front page of any newspaper you can find in your home or on-line. Then, write two lines of poetry. Next, shoot a thirty (30) second video of anything but this newspaper using your phone's camera. 
We will watch the video and listen to the poetry (LIVE! read by you in class) simultaneously.