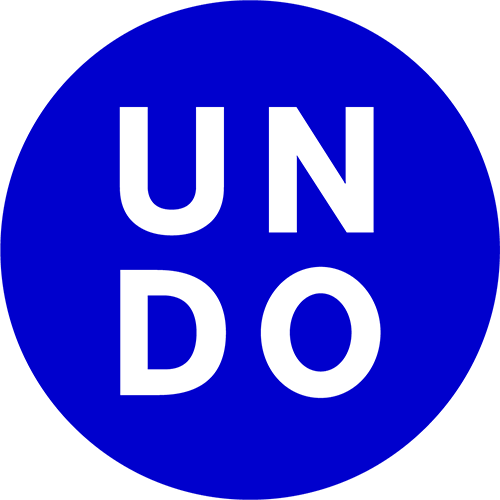 The Land Will Wake Up and Devour Us
UnionDocs
July 20, 2023
https://uniondocs.org/event/the-land-will-wake-up-and-devour-us-2023-07-20/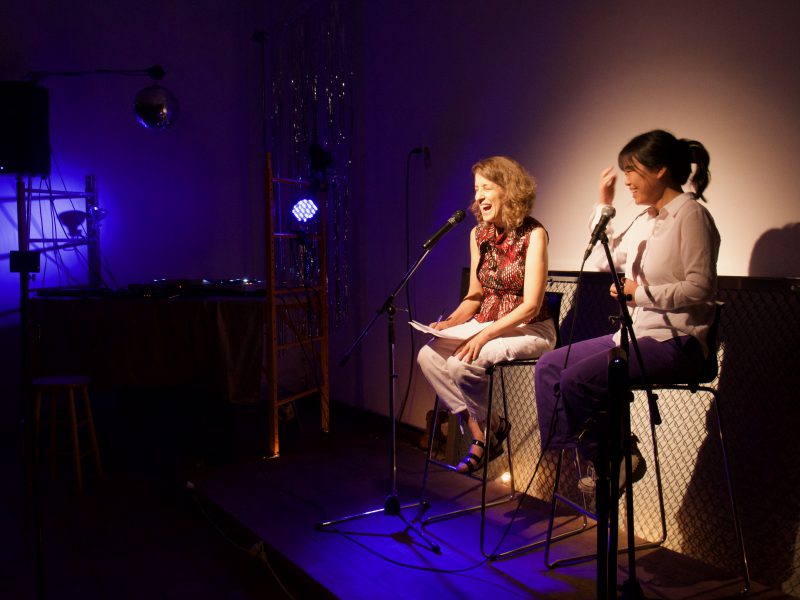 Jul 20, 2023 at 7:30 pm
The Land Will Wake Up and Devour Us
With Yehui Zhao & Lynne Sachs
We're delighted to bring you an evening of cinema and live performance with multimedia artist Yehui Zhao!
As an immigrant born in China and living in the US, Yehui thinks of film as her third language. Her work takes root in the intimate family histories of her mother and her grandmother. Their feminist legacies create openings for her to contemplate their experiences within broader political contexts like migration, decolonization, feminist movements and generational love and heritage.
Her films present a collagic view of time as they travel easily between her own memories, historical events and dreamtime. To express these complex temporal dimensions, her work seamlessly employs performance, stop motion animation, puppetry, cyanotype prints, paintings, drawings and poetry. Yehui creates an inimitable visual world, one that lulls and startles all at once.
We can't wait to share her rich and expressive oeuvre as we screen three short films as well as a never before seen excerpt from her in progress feature film Xi Jiao Gou. We're also thrilled to include a live reading of Ride Home, an illustrated essay by Yehui, published by the Brooklyn Rail earlier this year!
We are so lucky to have longtime collaborator of UnionDocs, the beloved and brilliant Lynne Sachs in conversation with Zhao after the event. Both artists' fiercely feminist practices strive to translate how personal experiences often have sweeping resonances within broader historical contexts. They demonstrate a singular commitment to exploring the body as well as stretching the film form into a hybrid ground where anything may happen. This is a conversation you don't want to miss!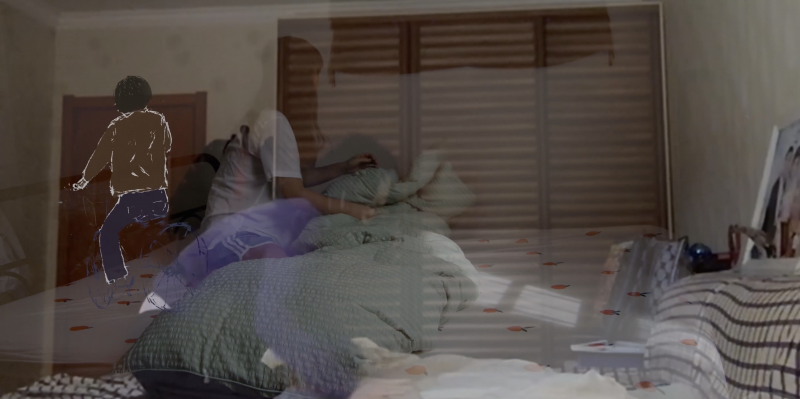 ---
FILM PROGRAM
Hei'er
20 min. | 2022 | HD single-channel video
The filmmaker and a mannequin explore the world through its solar terms. The mannequin embodies the soul of Lin Heier, the leader of the Red Lanterns who resisted and fought colonial invasions during late Qing Dynasty, China. Through poetry and performance, the filmmaker resurrects and unravels the many layers of Hei'er's spirit. They relive a life of love and revolution.
To You
9 min. | 2021 | HD single-channel video
A letter written by a daughter to her mom about their diasporic womanhood and daughtership. Using drawings, cyanotype, old photographs, live action, and stop-motion animation, the film provides a lens through which home can feel both close and foreign.
To Grandma
7 min. | 2021 | HD single-channel video
A shadow puppetry animation that centers around the filmmaker's grandmother, Zhang Xiuying, who grew up in a village on the barren land of Loess Plateau, in Shanxi, China. This village has since disappeared.
Xi Jiao Gou
A work in progress | 20 min.
The filmmaker revisits her great-grandfather's now empty village Xi Jiao Gou in Loess Plateau, China. Through the landscape she finds her family's sweat and blood, love and resilience that spans four generations.
Ride Home
A live reading of an essay published in the Brooklyn Rail
The author travels in the belly of a mother sperm whale on her way to a seven-day quarantine at a hotel in Fujian Province en route to visiting her family in China.
---
BIO
Yehui Zhao is a multi-media artist, whose work explores land and its people, folk memory and history, womanhood and love. Yehui's films have been shown at DOC NYC, Prismatic Ground, Asian American International Film Festival, Festival of Animated Objects, Timeless Awards, Microscope Gallery and other programs. Yehui is the Art Director of 128 Lit, an international art and literary magazine. She is currently working on her first feature documentary Xi Jiao Gou.