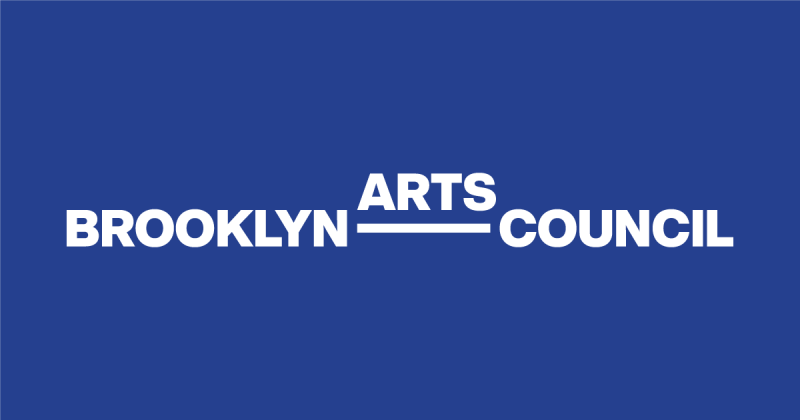 Enchanted Brooklyn: Contemporary Fairytale Films
Brooklyn Arts Council, BAMcinematek
May 9, 2011
https://www.brooklynartscouncil.org/events/enchanted-brooklyn
Enchanted Brooklyn takes a look at the evolution of the fairytale film, with classic stories re-invented by contemporary Brooklyn filmmakers.
Films by Georges Melies
Cinderella (Cendrillon)(1899), 6 min
Kingdom of the Fairies (1903), 16 min
Bluebeard (Barbe-Bleue)(1902), 9 min
The program begins with a look at the work of early film pioneer Georges Melies, who created spectacular fairytale films, the likes of which the world had never seen before. Fast-forward 100 years, to present day Brooklyn, where local filmmakers are re-imagining fairy tales and fables in new and experimental ways. Dr. Kay Turner, Brooklyn Arts Council Folk Arts Director, will be on hand to give context about the history and relevance of these magical, classic stories.
The Hunter and the Swan Discuss Their Meeting
Emily Carmichael, 8 min
A Brooklyn couple have dinner with a hunter and his girlfriend, a magical swan woman. It doesn't go well.
Emily Carmichael is in many ways a Renaissance girl. As a Harvard University undergraduate she studied painting and literature, wrote and directed two full-length plays, directed a production of "Macbeth: The Puppet Shakespeare," for which she designed and sculpted 22 clay puppets, and created the comic strip "Whiz Kidz," which ran in the Harvard Crimson for two years. In 2006, she entered the MFA film program at NYU's Tisch School of the Arts, where she has written and directed several live-action shorts and created the animated series "The Adventures of Ledo and Ix." Carmichael's films have screened at the Anthology Film Archives, Sundance, Slamdance, the South by Southwest Film Festival, and the CineVegas International Film Festival.
Atalanta: 32 Years Later
Lynne Sachs, 5 min
A retelling of the age-old fairy tale of the beautiful princess in search of the perfect prince. In 1974, Marlo Thomas' hip, liberal celebrity gang created a feminist version of the children's parable for mainstream TV's "Free To Be You and Me.' In 2006, Sachs dreamed up this new experimental film reworking, a homage to girl/girl romance.
Lynne Sachs makes films, videos, installations and web projects that explore the intricate relationship between personal observations and broader historical experiences by weaving together poetry, collage, painting, politics and layered sound design. Since 1994, her five essay films have taken her to Vietnam, Bosnia, Israel and Germany. Sites affected by international war where she tries to work in the space between a community's collective memory and her own subjective perceptions. Strongly committed to a dialogue between cinematic theory and practice, Lynne searches for a rigorous play between image and sound, pushing the visual and aural textures in her work with each and every new project. Since 2006, she has collaborated with her partner Mark Street in a series of playful, mixed-media performance collaborations they call The XY Chromosome Project. In addition to her work with the moving image, Lynne co-edited the 2009 Millennium Film Journal issue on "Experiments in Documentary". Supported by fellowships from the Rockefeller and Jerome Foundations and the New York State Council on the Arts, Lynne's films have screened at the Museum of Modern Art, the New York Film Festival, the Sundance Film Festival and recently in a five film survey at the Buenos Aires Film Festival. In 2010, the San Francisco Cinematheque published a monograph with four original essays in conjunction with a full retrospective of Lynne's work. Lynne teaches experimental film and video at New York University and lives in Brooklyn.
Fable in 3 Colors
Adam Shecter, 12 min
Borges states in his Book of Imaginary Beings that Hercules could not kill the Hydra's last head. Instead, it was buried: immortal, dreaming, and hating. Filmmaker Adam Shecter began to wonder what the dreams of a myth would be. Fable in Three Colors represents the fusion of two types of mythology: the personal (dreams) and the cultural.
Adam Shecter is a visual artist and educator living in New York City. Working primarily in 2D animation and editions, his work is greatly influenced by mythology and mass cultural forms: from cinema to Saturday morning cartoons, comic books and music. He has had solo exhibitions of his work at Eleven Rivington Gallery (New York), Konstforeningen Aura (Lund), and Bielefelder Kunstverein (Bielefelder), among others. He attended the Skowhegan School of Painting and Sculpture in 2006. He has maintained his online test-site, theworldofadam.com, since 2001. His next show, "Last Men," opens at the Eleven Rivington gallery this month.
The Queen
Christina Choe, 8 min
Bobby, a Korean-American teenage outcast, is working at his parent's dry cleaners on prom weekend. When the prom queen and her boyfriend stop by with their dress and tuxedo, Bobby has his own prom to remember.
Christina Choe is a writer and director. She began her career as a documentary filmmaker and has screened her short documentary films, Turmeric Border Marks and United Nations of Hip Hop at numerous film festivals worldwide, including AFI Film Festival, Seattle, and Palm Springs Shorts Film Festival. In 2002 she received a New York Foundation for the Arts fellowship grant for video. She has also worked as an editor/assistant editor for ABC, VH1, HBO and the History Channel. Her feature script, "Guess Who's Coming For Kimchee" was selected as the winner of the 2007 CAPE (Coalition of Asian Pacifics in Entertainment) New Writers Award for Best Feature Screenplay, the KOFIC (Korean Film Council) Filmmaker Lab, IFP Market Emerging Narrative Program, and placed in the top 20 for the 2008 Bluecat Screenwriting Competition. Most recently, she was also a semi-finalist for the ABC/Disney TV Writing Program. Her first narrative short, The Queen was selected as 'Best of Fest' at Palm Springs International Short Film Festival, Telluride, Aspen ShortsFest, Los Angeles Film Festival and nominated for the Iris Prize (UK Film Council). She is currently based in Brooklyn, where she is an MFA candidate at Columbia University for writing/directing and is working on a post-apocalyptic feature script about the future of food.
Fairytale Fragments
Li Cornfeld and Paul Snyder, 3 min
Red Riding Hood gets stalked. Beauty gets sold. Bluebeard gets cooked.
Li Cornfeld lives in Brooklyn, where she writes and teaches. Her current projects include a chapter in a forthcoming women's studies anthology on folklore, feminism, and Hermione Granger, and an etiquette blog,www.civilshepherd.com.
Paul Snyder is a film, commercial and music video editor. He has had the privilege of cutting for Spike Lee, Brett Morgen, and his work with the directors LEGS has been nominated for VMA and AICE awards. Paul works with the editorial company Lost Planet.
ENCHANTED BROOKLYN: Contemporary Fairy Tale Films is part of BAC's Once Upon A Time in Brooklyn: Traditional Storytellers and Their Tales, a series of public programs and workshops featuring Brooklyn storytellers practicing various genres including folk tales, fairy tale, ghost stories, saints' legends, personal experience, spoken word, talking drum, narrative dance, and more.