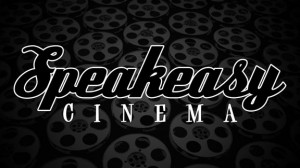 435 w.22nd St. NY, NY 10011 (212)414-3139
7 pm  $10
http://page22nyc.wordpress.com/2013/10/24/speakeasy-cinema-page-22-lynne-sachs-october-27th-at-7pm/
In the future, we may all be personal filmmakers, making the kinds of films that fit few genres but truly express our innermost creative impulse. Lynne Sachs is just that filmmaker, and she's this month's guest at Speakeasy Cinema.
Lynne takes you to the other worlds in your peripheral vision – the questions you want to ask re-invented with the space and room to hear yourself think. Her work is often hybrid – cultural commentary spanning documentary, poetry, experimental, drama, comedy, biography and autobiography, falsification, meditation and weird international ambient adventure. She's made films in Vietnam, The West Bank, Argentina, Rome and the minds of many children. Her collaborators include Chris Marker, George Kuchar, Revital Ohayon, Sofia Gallisa, Mark Street and many others. The San Francisco Cinematheque recently published a monograph with four original essays in conjunction with a full retrospective of Lynne's work. Lynne's choice for our next Speakeasy is going to surprise you (on 16mm!) on Sunday, October 27, 7 PM.
Her latest film has screened at Union Docs, Maysles Cinema and is touring the country. "Your Day is My Night" is a weird, wonderful film that delighted and kept me on the edge of my seat. It features a collective of Chinese performers living in New York City exploring the history and meaning of "shiftbeds" through verité conversations, autobiographical monologues and integrated movement pieces. It's quite human and funny and screened at
Documentary Fortnight at the Museum of Modern Art, the Vancouver Film Fest, the New Orleans Film Fest and other venues in Mexico and Argentina. Michael Moore recently gave the film the Best Experimental Film Award at his Traverse City Film Festival. Here is an interview from the Brooklyn Rail:
http://www.brooklynrail.org/2013/09/film/lynne-sachs-with-karen-rester
Check out her wonderful website, and the connection to its youtube channel, which features many of her films.
http://www.lynnesachs.com/
The Details:
Page 22 Studio, a workplace for emerging and established Writers, Directors, and Actors, dedicated to the spirit of Geraldine Page.
435 W. 22nd St, 2nd Floor, NY NY 10011.
The cost is $10 suggested donation. Please bring libations you consume responsibly.
Like our new Facebook page…if you so desire….
https://www.facebook.com/SpeakeasyCinemaUSA
SPEAKEASY CINEMA is created, produced and hosted by Matt Kohn, Director of CALL IT DEMOCRACY and THE MANUTE BOL SUDAN FILM PROJECT
———————————————————————————————————————–
WHAT IS SPEAKEASY CINEMA? WHY IS IT DIFFERENT FROM OTHER SCREENING SERIES?
If you're new to this list, I created and hosted the independent and underground movie screening series Speakeasy Cinema. Between 2006 and 2009 it was housed at the Collective Unconscious and then Soho House. Every month Speakeasy Cinema featured at least one guest who choose an exciting, controversial movie they would like an audience to discuss. However, before the screening no one in the audience knew what they were coming to see. After the film was screened, the audience participated in conversation, with only one purpose: what did you see? What did it mean to you? How did it make you feel?
For our most recent event Bob Berger screened The Loved One. In the Spring 2013 Season Tony Torn brought PERFORMANCE, Kim Jackson brought F IS FOR FAKE, Alix Lambert brought DEATH BY HANGING and Miao Wang brought WOMAN IN THE DUNES. Previous seasons' guests included Tom Gilroy, Peter Mattai, Susan Buice and Arin Crumley, Jem Cohen, Norman Spinrad, Debra Eisenstadt, Josh Gilbert, Nelson Cabrera, Pedro Carvajal, Signe Baumane, Jonthan Stern, Robert Milazzo, Michael Badalucco, Joe Maggio, The Zuvuya Collective, Avram Ludwig, Ian Olds, Ira Sachs and Scott Saunders. Every single conversation they inspired was a success because the films they brought are off the beaten path and worthy of our time. We screened AMERICAN JOB, SONGS FROM THE SECOND FLOOR, BONE, BLOOD OF THE BEASTS and PSYCH-OUT, DAY OF THE LOCUSTS, "Films Rescued from Fire (of Chilian censors)", TOGETHER (TILLSAMMANS), SECUESTRO EXPRESS, SEVENTEEN, TO BE OR NOT TO BE (1942 version), MICKY AND MAUDE, 13 TSAMETI, and "A Short Film About Killing" from Krzysztof Kieslowski's DEKALOG,VIVA ZAPATA!, COME AND SEE, PSYCHOSYMBIOTAXIPLASM, and SOMETHING LIKE HAPPINESS. (Stesti). Bill Griffith, the creator of Zippy, brought BEING THERE. Many of our conversations took us out of the theater and into nearby bars and restaurants.
As attendees of any experience, our schedules have become more programed, our plans more specific to what we think we want or don't want. Speakeasy Cinema returns becuase movies were also meant to be enjoyed as an intellectual and emotional surprise and with friends, lovers, family members, dates, strangers or even someone else'steenager.
Speakeasy Cinema has a few rules:
1) our guests bring a film and no one one knows what it is until the lights dim
2) the film can't be a film the guests have worked on, only a film they love or hate, think is important, inspiring and want to talk about
3) after the film, the audiences and the filmmakers share their experiences watching the film. We talk about ART.
4) industry talk is verboten!
5) we can drink in this theater, so bring a bottle – we provide the corkscrew
6) we do it the third Sunday evening of each month
7) we don't don't show documentaries, whatever documentaries are
8) photographs are OK, but no audio or video records of what you say or think. What's spoken about at Speakeasy Cinema stays at Speakeasy Cinema. END OF STORY.