"Following the Object to Its Logical Beginning", 9 min. color 16mm. 1987.
Like an animal in one of Eadweard Muybridge's scientific photo experiments, five undramatic moments in a man's life are observed by a woman. A study in visual obsession and a twist on the notion of the "gaze".
Presented at the Whitney Museum of American Art's "American Century", 2000.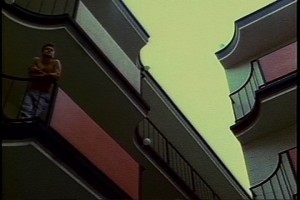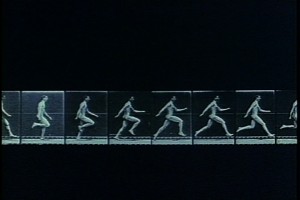 For inquiries about rentals or purchases please contact Canyon Cinema or the Film-makers' Cooperative. And for international bookings, please contact Kino Rebelde.