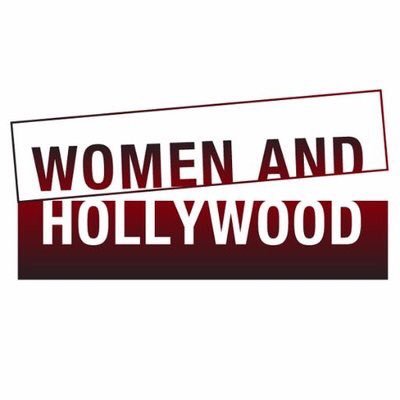 Women and Hollywood 
Feature – January 2021 Preview
December 31, 2021
By Tatiana McInnis and Shayna Maci Warner 
2020 has been an exercise of endurance, unspeakable loss, tragedy, anxiety, and rage, the scale of which cannot be addressed in any piece of writing. Many truths have been exposed this year, including that we are deeply invested in the stories we tell about our world — and other worlds! Many of us sought and found solace on screen, whether through binge-watching, virtual cinemas, or Zoom. While the challenging truths and issues laid bare in 2020 will not leave us when the clock strikes midnight on the 31st, we are hopeful about the stories we will tell, hear, and see in 2021.
Premiering January 1, Roseanne Liang's "Shadow in the Cloud" follows Chloë Grace Moretz as Captain Maude Garrett, a female flight captain navigating the challenges of WWII air warfare and the sexism of her crew.
Viewers can get an in-depth look at the life, loves, and career of beloved star Audrey Hepburn in Helena Coan's "Audrey" (January 5). In a similar vein, they can learn more about an acclaimed artist and the eccentric collectors who will do anything to get ahold of his work with Oeke Hoogendijk's "My Rembrandt" (January 6). Meanwhile, Yu Gu's "A Woman's Work: The NFL's Cheerleader Problem" (January 26) chronicles two former NFL cheerleaders' legal fight for fair pay.
The month rounds out with two family dramas, Fernanda Valadez's "Identifying Features" and Gabriela Cowperthwaite's "Our Friend," both out January 22. The former sees a Mexican woman trying to find out what happened to her son, who crossed the border into the U.S. and hasn't been heard from since. "Our Friend" is about a family rocked by their matriarch's terminal cancer diagnosis, and the friend who offers to help them in their time of need.
Here are the women-centric, women-directed, and women-written films debuting in January. All descriptions are from press materials unless otherwise noted.
JANUARY 15
"Film About a Father Who" (Documentary) – Directed by Lynne Sachs (Available in Virtual Cinemas)
Over a period of 35 years between 1984 and 2019, filmmaker Lynne Sachs shot 8mm and 16mm film, videotape, and digital images of her father, Ira Sachs Sr., a bon vivant and pioneering businessman from Park City, Utah. "Film About a Father Who" is her attempt to understand the web that connects a child to her parent and a sister to her siblings. With a nod to the Cubist renderings of a face, Sachs' cinematic exploration of her father offers simultaneous, sometimes contradictory, views of one seemingly unknowable man who is publicly the uninhibited center of the frame yet privately ensconced in secrets. In the process, Sachs allows herself and her audience inside to see beyond the surface of the skin, the projected reality. As the startling facts mount, Sachs as a daughter discovers more about her father than she had ever hoped to reveal.