Sheffield Doc/Fest Exclusive Review: 'Film About a Father Who'
In Their Own League
Review By Bianca Garner
July 12, 2020
https://intheirownleague.com/2020/07/12/sheffield-doc-fest-exclusive-review-film-about-a-father-who/
Lynne Sachs' documentaries are quite unlike anything else you will ever see. Poetic, impactful and moving journeys into unique worlds which are rarely captured on-screen, whether it's the hidden world of laundrettes in her film "The Washing Society" or the world of immigrants sharing a 'shift-bed' in "Your Day Is My Night". Every film feels like it has a personal connection to Sachs, but it is perhaps her latest film, "Film About a Father Who" that is her most personal yet. 

Over a period of 35 years between 1984 and 2019, Lynne shot 8 and 16mm film, videotape and digital images of her father, Ira Sachs Sr., an eccentric businessman from Park City, Utah. What the film ultimately becomes is a study, or rather, an investigation into this mysterious man that Lynne and her siblings (both known and unknown) call father. This is clearly an attempt to separate the man from the myth, but it becomes evidently clear that this is not an easy task to conduct.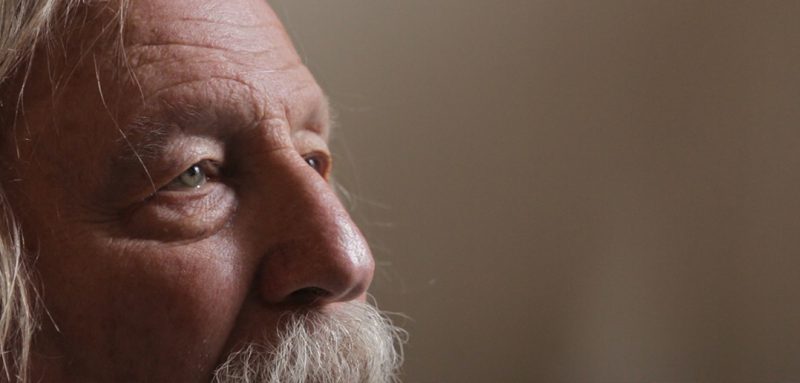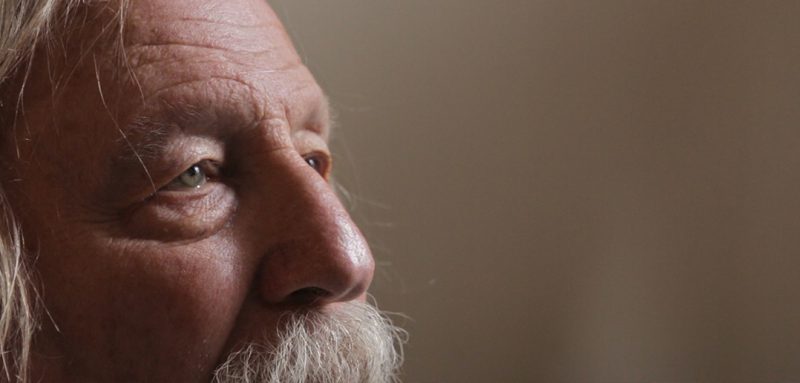 "Film About a Father Who" opens with the present day, we open with a close-up shot of an elderly man (Ira) having his hair combed. Compared to the different versions of Ira that we see throughout the film, this version seems almost a shadow of his former self, but he still holds onto his secrets, playing his cards close to his chest. Throughout the film we are introduced to the many faces and personas of Ira, but like Lynne and her siblings it's hard trying to discover the real Ira. 

There's the savvy businessman, the man we see skiing whilst talking on a cellphone. This version of Ira, we are told, worked from a shoebox and called himself a 'hippy businessman' who didn't want to be defined by his work. It wasn't really about his work, but the stuff that surrounded his work life.  There was the husband to Lynne's mother, Dianne. In interviews we hear how she had her doubts about the wedding but loved him and overlooked those issues. "I tried to convince myself that this was what marriages were." Ira isn't a "swan" in his own words, he can't settle down with one mate for life, "I wasn't suitable for marriage, I didn't want to burden your mother with that."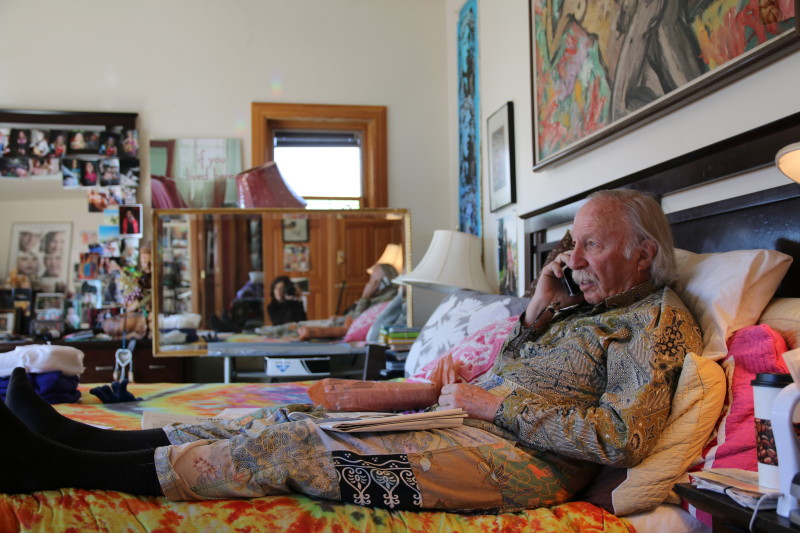 There's the 'playboy' version of Ira. The man who is dubbed the 'Hugh Hefner of Park City' and would throw lavish parties. The man with a revolving door of girlfriends and wives. During the documentary Lynne and her siblings comment on how difficult it was to recall all their names. Lynne also contains interviews with some of the prominent wives and girlfriends, such as Diana, his second wife from Bali. Her tale is a tragic one, she was in her own words "naive and so innocent" when she married him and came to the States. However, it isn't hard to see why women are drawn to Ira, he has this magnetic charm and charismatic presence that Lynne brilliantly captures with her camera.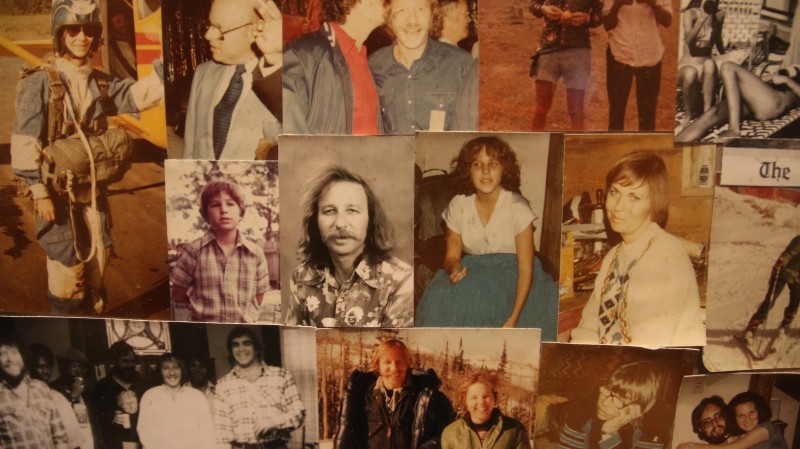 And, then there's also the 'son'. A son that didn't want his mother to know that he owned two red Cadillacs and say that he was extragevant. The son who bickers with his eldery mother but also seems to dote on her too. The son who was separated from his mother at an early age only to be reunited years later. Without giving away too many details in this review, this glimpse into the early life of Ira and the trauma that he endured does allow us to gain some understanding into the mystery that is Ira Sachs Sr.

Watching the documentary you can understand Lynne and her siblings' frustrations and maybe even resentment towards their father especially when it concerns certain details about half-siblings. With "Film About a Father Who" we are presented with the fundamental truth that people are complicated creatures who are sometimes impossible to understand fully. This may frustrate some viewers because we aren't granted all the explanations and the details are confusing to follow at times, but real life is a tangled mess of names, dates and distant memories.

Ultimately, "Film About a Father Who" is a family home-video like nothing else you've ever seen before. This is an interesting film to experience, presented in Lynne Sachs' beautifully abstract and artistic approach to filmmaking, which some viewers may find alienating but I encourage you to stick with it.  I must offer gratitude to the Sachs' family for allowing us access into their world and to experience it with them even if it's just for a short period of time. Raw, honest and eye-opening. "Film About a Father Who" is just like its subject matter, something quite extraordinary.
Please Note: "Film About a Father Who" is to be screened in Sheffield in Autumn, and online on Sheffield Doc/Fest Selects in parallel.

https://intheirownleague.com/2020/07/12/sheffield-doc-fest-exclusive-review-film-about-a-father-who/