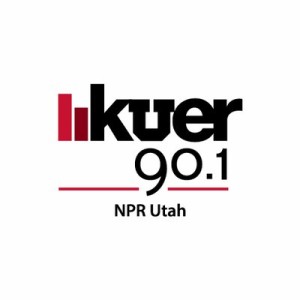 01/26/2020
KUER
Slamdance Opener Explores The Dual Life of Eccentric Park City Developer
By Jon Reed
Park City got a glimpse into the complicated personal life of a local legend Friday. The flamboyant developer and entrepreneur Ira Sachs Sr. is profiled in a documentary that premiered opening night of the Slamdance Film Festival.
"Film About A Father Who," directed by Ira's daughter Lynne Sachs, is an experimental film that weaves footage of her family — shot between 1984 and 2019 — into a portrait of a man who, while charming and gregarious publicly, is depicted as emotionally stunted and difficult to connect with in private. A serial womanizer, he fathered nine children with six women and had countless girlfriends.
In the wake of the #MeToo movement, the film offers a daughter's unique perspective on the relationship between powerful men and the women in their lives.
"I had to figure out, well, do I ignore that or do I say — that actually is similar to what a lot of young women go through?" Lynne said. "They try to see, well, what is the connection between how my father is in the world and the men you want to be with or the men you date?"
Ira, now 83 and living in Florida, first came to Park City in the 1970s. He moved there full-time in the mid-80s, and quickly became a local fixture. He was the driving force behind a number of significant developments in the area, including the city's first two-story hotel, the Yarrow on Park Avenue, which is now the DoubleTree Hilton. He was also known for his generosity, delivering food to local homeless shelters and bringing winter coats to public schools every winter.
Lynne said though that Park City never quite lost the bohemian exuberance it had when her father first showed up.
As for what she'd like viewers to take away:
"I hope I've created something that allows people to feel compassion for people who aren't perfect, who make choices that are not their choices," she said.
"Film About A Father Who" is playing as part of the Slamdance Film Festival in Park City. The last screening is Monday, Jan. 27 at 11 a.m. Slamdance runs alongside the Sundance Film Festival, featuring independent films with budgets of less than $1 million and without U.S. distribution deals.
Despite his presence in the community, Ira appears guarded in the film. He's reluctant to answer personal questions, often deflecting with a joke or a shrug. And while Lynne said her father has always been supportive of her and her career goals, he rarely gave that same kind of support and attention to the other women in his life.
"I think it's a film that asks us what do we as women want from the men we attach ourselves to?" she said. "And what do we sacrifice [in the process]?"
For Park City residents who know Ira, either personally or by reputation, he might also serve as a parallel to the city itself. It began as a mining town in the 19th century but has transformed into a destination for the rich and famous, both as a ski resort and the site of the country's largest film festival.
"[My father] loves to hike [and] he loves to look at the Wasatch Mountains, but he also is a developer," Lynne said. "That's the contradiction of a place like Park City, when people say, I love the mountains and the trees, but I need a seven-bedroom house that has heating in every single room."
https://www.kuer.org/post/slamdance-opener-explores-dual-life-eccentric-park-city-developer#stream/0