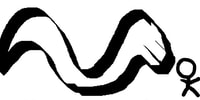 01/24/2020
Disappointment Media
Slamdance 2020: FILM ABOUT A FATHER WHO — A Personal and Experimental Memoir
By Sean Boelman
http://www.disappointmentmedia.com/reviews/slamdance-2020-film-about-a-father-who-a-personal-and-experimental-memoir
In the film, Sachs uses thirty-five years of footage shot across a variety of mediums and situations detailing the life of her father, a businessman from Park City, Utah, and his relationship with his family. Like any memoir, this movie is heavily dependent on the audience connecting with the film's subject for the narrative to work, and because of Sachs's obvious passion for the story she is telling, the movie is mostly effective.
The most interesting thing about this film is the morally ambiguous way in which the filmmaker presents her father. Similar to any parent-child relationship, there are plenty of ups and downs, and Sachs does a good job of representing these realistically. Over the course of the movie, viewers will see Sachs as her opinion of her father shifts based on his actions in the moment.
Ultimately, the film does feel like it starts to lose a bit of steam in the middle, but that is because of the extremely unorthodox narrative structure of the movie. While there is an arc in the film, it isn't made
The main idea that Sachs explores in her film is the obligation that a person has to their family. On one hand, this serves as a document as to who her father was, but the movie is even more effective when it is a complex examination of the role that her father played in her life. The other portions of the film are compelling, but feel a bit more commonplace.
Often it seems like Sachs intended the movie to be a much more emotional experience than it actually is. It is evident that making this film was an important part of Sachs's own growth, as it allows her to put her feelings to words, but those emotions do not extend to the audience as they likely should.
Unfortunately, this is caused by something that is also one of Sachs's biggest strengths: her visual style. Sachs has an undeniable command of the craft, and she obviously knows how to tell a story in a visually impressive way. However, the fact that this film feels so aesthetically-driven distracts from some of the humanity that it contains.
Lynne Sachs's newest documentary Film About a Father Who has some very interesting parts, but it likely could have benefitted from another pass. Still, Sachs's talent makes this a documentary worth seeing.
Film About a Father Who debuted at the 2020 Slamdance Film Festival which runs January 24-30 in Park City, UT
http://www.disappointmentmedia.com/reviews/slamdance-2020-film-about-a-father-who-a-personal-and-experimental-memoir