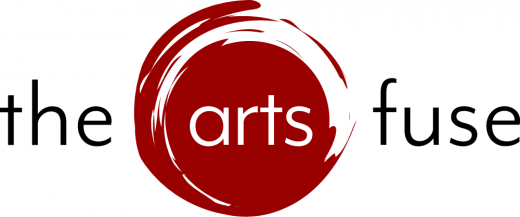 Short Fuse Podcast #45: Lynne Sachs's "Film About a Father Who"
October 12, 2021 
By Elizabeth Howard
The Arts Fuse
https://artsfuse.org/238745/short-fuse-podcast-45-lynne-sachss-film-about-a-father-who/
Episode Summary
Filmmaker, poet, and educator Lynne Sachs talks to host Elizabeth Howard about her work, particularly her Film About a Father Who. The documentary probes a fragmented family, both bound and roiled by a secretive father's serial love affairs and marriages, and his children's struggle to make sense of their lives, as well as their relationships with one another. Sachs's films blend many forms — essay, collage, performance, and documentary. Film About a Father Who is streaming as part of the Directed by Lynne Sachs series on the Criterion Channel.
---
Episode Notes
Lynne Sachs is a Memphis born, Brooklyn based filmmaker. Since the 1980s, Sachs has created cinematic works that defy genre through the use of hybrid forms and collaboration, incorporating elements of the essay film, collage, performance, documentary and poetry. Her films explore the intricate relationship between personal observations and broader historical experiences. With each project, she investigates the implicit connection between the body, the camera, and the materiality of film itself.
Over her career, Sachs has been awarded support from the Guggenheim Foundation, the NYFA, and Jerome Foundation. Sachs has made 40 films (including Tip of My Tongue, Your Day is My Night, Investigation of a Flame, and Which Way is East). Her films have screened at the Museum of Modern Art, Wexner Center, the Walker, the Getty, New York Film Festival, and Sundance. In 2021, Edison Film Festival and Prismatic Ground Film Festival at Maysles Documentary Center awarded Sachs for her body of work.
Sachs is also deeply engaged with poetry. In 2019, Tender Buttons Press published her first book Year by Year Poems. In 2020 and 2021, she taught film and poetry workshops at Beyond Baroque, Flowchart Foundation, San Francisco Public Library, and Hunter.
Lynne's films are now available on the Criterion Channel.
STEPHEN VITIELLO (MUSIC): Electronic musician and sound artist Stephen Vitiello transforms incidental atmospheric noises into mesmerizing soundscapes that alter our perception of the surrounding environment. He has composed music for independent films, experimental video projects and art installations, collaborating with such artists as Nam June Paik, Tony Oursler and Dara Birnbaum. Solo and group exhibitions include MASS MoCA, The High Line, NYC, and Museum of Modern Art.
Elizabeth Howard has never had boundaries between her life, work, art, and writing. Experience, sense of place, and exploration define the choices she makes, seeking collaboration, flexibility, and spontaneity. She is an author, journalist, and creative director. Elizabeth has organized programming around the arts and social issues for organizations in the United States and internationally.
Alex Waters is a media producer and editor for the Short Fuse Podcast, a music producer, and a Berklee College of Music student. He has written and produced music for podcasts such as The Faith and Chai Podcast and Con Confianza. He produces his own music, as well as writing and recording for independent artists such as The Living. Alex lives in Brooklyn with his wife and two cats and enjoys creating and writing music. You can reach him with inquiries by emailing alexwatersmusic12@gmail.com.
The Short Fuse Podcast is produced by the Arts Fuse.
Email: theshortfusepodcast@gmail.com