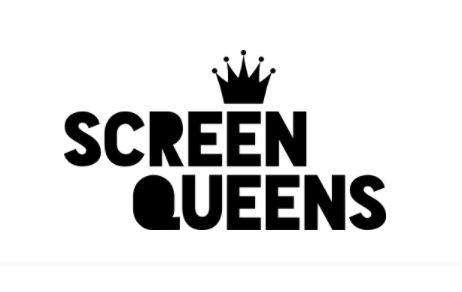 By Fatima Sheriff
July 11, 2020
Screen Queens
https://screen-queens.com/2020/07/11/sheff-doc-fest-2020-the-lynne-sachs-focus/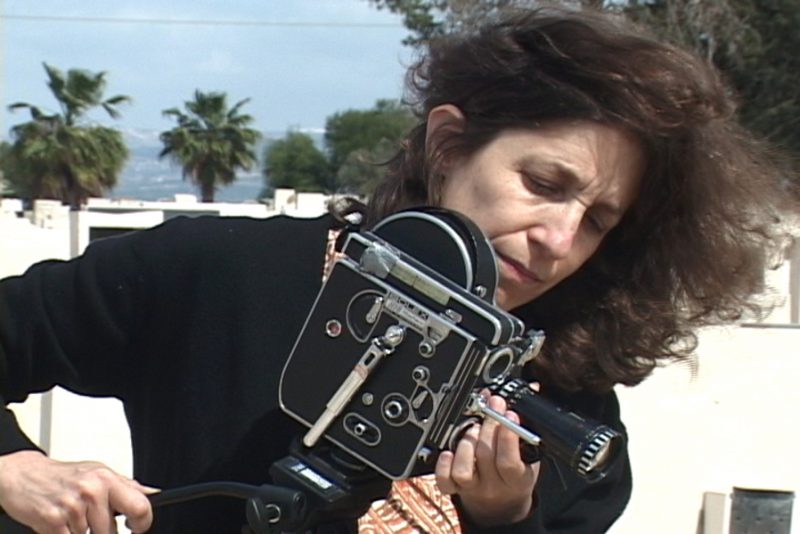 Premiering Lynne Sachs' latest feature, A Film About A Father Who, Doc/Fest 2020 has taken the opportunity to curate a few of the director's most intriguing films. Spanning over decades of empathetic, experimental filmmaking, Festival Director Cintia Gil mentions that the overarching theme of these works is "translation". Sachs elaborates that while her films often feature other countries and languages, the experience isn't meant to feel seamless, but instead explore the sense of dépaysement, of being out of your own comfort zone, and revelling in that unfamiliarity and curiosity.
Which Way is East (1994)
In which Lynne joins her sister Dana in Vietnam, and documents their travels north. Primarily she is connecting with the country: eating copious amounts of fruit, bonding with friends and strangers alike, examining the damage left behind from the war. There are layers beyond the direct translation of Vietnamese as peppered throughout are proverbs, which connect with the discussions and reveal how cultures perceive life differently. On another level she's reconnecting and collaborating with a sister who she's been separated from, and building a bridge between her own fictional, creative inclinations as a filmmaker and her sister's political, non-fiction perceptions as a journalist. At 33 minutes, it feels like a whirlwind, footage zooming past on the roads, but one that really feels shared by all who feature in it.
The Last Happy Day (2009)
This title is a quote from letters received by Sachs' uncle referring to the day before the outbreak of WWI, marking a shattering of naïvité and the start of a century of disillusionment. In an incredibly liminal and fascinating piece of exploration, Sachs' children tell the story of Sandor Lenard, a distant Hungarian cousin who fled a small town in Germany in 1938.
Surrounded by death as he worked for the US to identify the broken bones of soldiers, his later project is intriguingly different: the translation of Winnie the Pooh into Latin. A so-called dead language, that he said best expressed dread, was applied to the philosophical exploits of children's characters. Having watched many young men become soldiers, seeing Sachs' kids interpret his letters and his translation brings out a deeper meaning within them. It's a patchy portrait of a mysterious man that brings about a sense of existential crisis and a permanent exile from security.
Your Day Is My Night (2013)
My personal favourite, a window into the world of Chinese immigrants in New York City, who rent "shift-beds" in order to afford to live and work there. It's a carefully orchestrated blend of performance art to highlight the nocturnal, upside-down lifestyle and monologues perfected to best tell the stories of each inhabitant. One stand out is Huang, a wedding singer who lives with his father, who shares his unique passions and fears. It is a tactile, emotional approach with many dimensions that helps the viewer begin to comprehend these experiences, and brings this hidden side of the city to light.
The Washing Society (2018)
Co-directed with playwright Lizzie Olesker, this team effort is the culmination of a performance piece named 'Every Fold Matters', detailing and valuing the efforts of laundry workers. This film is named after the original Atlanta Washing Society of 1881, where thousands of African American laundresses unionised and demanded better pay and agency over clients. This revolutionary spirit is carried on, as the film juxtaposes three actresses with three workers, folding and carrying thousands of garments a day, unappreciated and undervalued. Through the combination of conversation and performances, the intimacy and volume of their work is brought to light.
A Month In Single Frames (For Barbara Hammer) (2018)
As filmmaker Barbara Hammer was undergoing chemotherapy, she gave certain filmmakers free reign with her unpublished work. In this case, Sachs plays with the footage taken on Hammer's month long residency at Cape Cod. Particularly hypnotic are past Barbara's meticulous and beautiful attempts to capture new colours in the sun, the sea and the sand, and the spontaneous originality with which she saw the same cabin and its surroundings. Here the translation is very much inter-generational, as Hammer reads from her journal at the time, and we overhear discussions between the two. Sachs revisits this time of creativity in an organic way and carefully scrapbooks it into a philosophical homage.
Note: this particular film makes a beautiful double bill with Lynne Ramsay's Brigitte which will be out on Doc/Fest Selects in the autumn. She profiles a prolific portrait photographer, trying to see what Brigitte sees in her subjects, and turns that mirror towards her own life and approach to art.
Full film available as part of Doc/Fest Selects here.
Throughout all these works, the partnership between Sachs and her subjects shines. Often she remains in contact with them, continuing to campaign alongside them. The collection boasts celebrating "translation as a political and poetic tool" and through this glimpse into her career, it is clear that the bridges she builds last. By the end of her films, it feels like both an honour and a necessity to inhabit these spaces and listen to these stories.