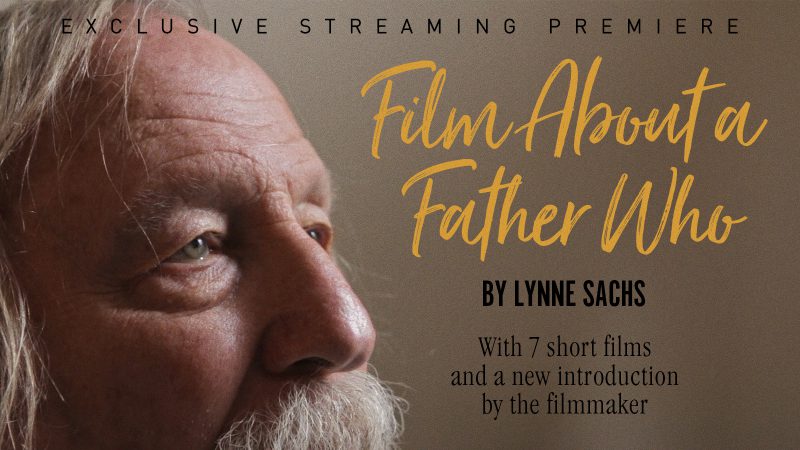 OCTOBER 2021 PROGRAMMING ON THE CRITERION CHANNEL ANNOUNCED
CriterionCast
Ryan Gallagher
September 26, 2021
https://criterioncast.com/column/calendar/criterion-channel/october-2021-programming-on-the-criterion-channel-announced
Each month, the programmers at the Criterion Channel produce incredible line-ups for their subscribers. For October, the Channel will feature films from Wayne Wang, Arthur Dong, Doris Wishman, and more!
Below you'll find the programming schedule for the month, along with a complete list of titles that Criterion has in store for us. Don't forget to check the Criterion Channel's main page regularly though, as they occasionally will drop surprises that aren't included in the official press release.
EXCLUSIVE STREAMING PREMIERES
WEDNESDAY, OCTOBER 13
FILM ABOUT A FATHER WHO
Featuring seven short films and a new introduction by the filmmaker
Over a period of thirty-five years between 1984 and 2019, filmmaker Lynne Sachs shot 8 and 16 mm film, videotape, and digital images of her father, Ira Sachs Sr., a bon vivant and pioneering businessman from Park City, Utah. Film About a Father Who is her attempt to understand the web that connects a child to her parent and a sister to her siblings. Like a cubist rendering of a face, Sachs's cinematic exploration of her father offers multiple, sometimes contradictory, views of a seemingly unknowable man who is publicly the uninhibited center of the frame yet privately shrouded in mystery. With this meditation on fatherhood and masculinity, Sachs allows herself and her audience to see beneath the surface of the skin, beyond the projected reality. As the startling facts mount, she discovers more about her father than she had ever hoped to reveal.
This exclusive streaming premiere is accompanied by a selection of experimental short films by Sachs, many of which also reflect her probing exploration of family relationships
Which Way Is East, 1994
The Last Happy Day, 2009
Wind in Our Hair, 2010
The Washing Society, 2018
Girl Is Presence, 2020
E•pis•to•lar•y: Letter to Jean Vigo, 2021
Maya at 24, 2021