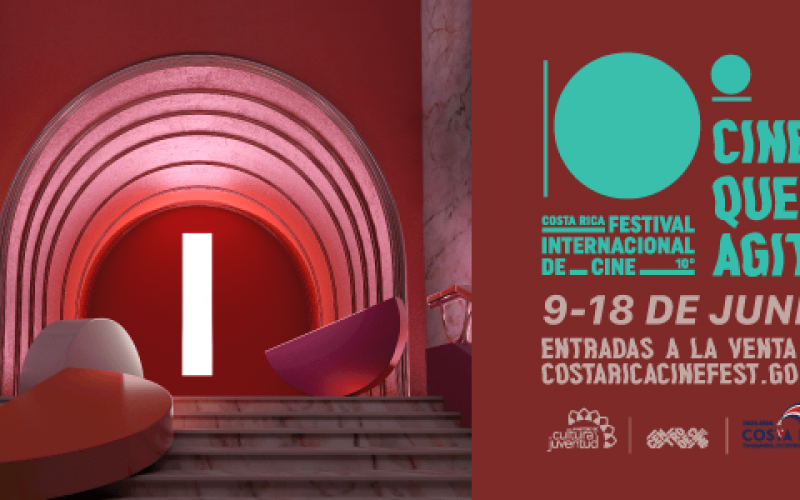 June 2022
https://www.costaricacinefest.go.cr/articulo/costa-rica-festival-internacional-cine-inicia-9-junio-alcance-nacional
https://www.costaricacinefest.go.cr/categorias/retrospectiva

The tenth edition of the CRFIC is celebrated from June 9 to 18, in its first stage, and from June 29 to August 26, in a second itinerant stage, in communities outside the GAM.
The public will be able to enjoy 87 films in competition and screening, from 37 countries and in 15 different languages.
69% of the films in programming are directed or co-directed by women.
With the presence in the country of the American filmmaker Lynne Sachs, the CRFIC10 pays tribute to her career.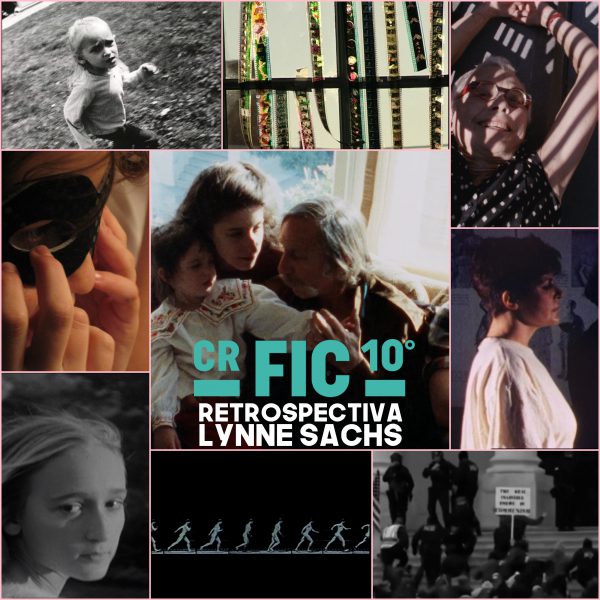 RETROSPECTIVE DEDICATED TO LYNNE SACHS
The CRFIC Retrospective section is dedicated to the renowned American filmmaker and poet Lynne Sachs (1961), who has 37 films to her credit, including short films and feature films, some of which have won awards or have been included in retrospectives at major festivals. .
Regarding the Retrospective, the artistic director of CRFIC10, Fernando Chaves, mentioned that last year the Festival showed Film About a Father Who , a poignant and moving film.
"In this tenth edition of the CRFIC we have the honor of having its director, Lynne Sachs, as a guest of our retrospective," continued Chaves, "whom we are excited to present for her mixture of fiction, documentary, experimental cinema, performance and other media. "
According to Chaves, with this solid filmography, Sachs demonstrates the energy of contemporary cinema and the multiple forms that this art takes, from an intimate and reflective perspective that dialogues with certain ways of making cinema in our context.
To close with a flourish, Sachs will hold a workshop where he will experiment with national artists.
Program includes:
• Film About a Father Who
• Con viento en el pelo
• Tip of My Tongue
• A Month of Single Frames
• Carolee, Barbara & Gunvor
• Epistolary: Letter to Jean Vigo
• Drawn & Quartered
• Following the Object to Its Logical Beginning
• Maya at 24
• Same Stream Twice
• Photograph of Wind
• Still Life with Woman and Four Objects
• House of Science: a museum of false facts
• Cuadro por cuadro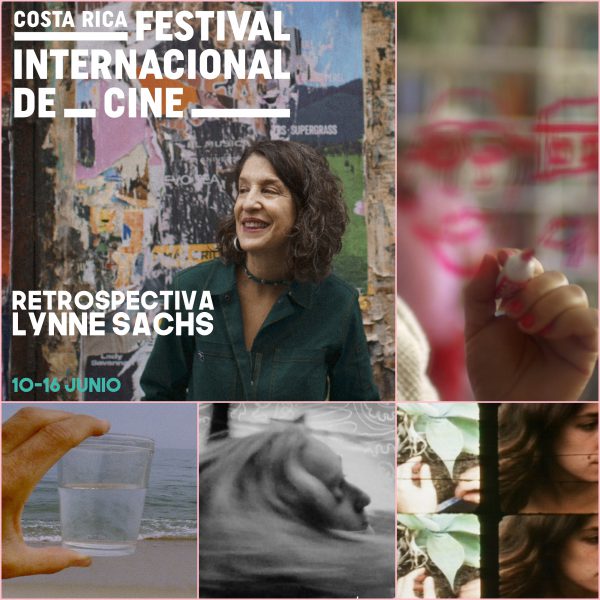 ---
https://www.costaricacinefest.go.cr/persona/lynne-sachs
---
ABOUT & ADDITIONAL PROGRAMS
San José, Costa Rica, May 20, 2022- With a program of outstanding independent films from 37 countries and in 15 different languages, the tenth edition of the Costa Rica International Film Festival (CRFIC10) is held from May 9 to June 18, in a first stage, and from June 29 to August 26 in a second itinerant stage.
The CRFIC10 will be held in person in downtown San José, as well as in different communities in the country outside the Greater Metropolitan Area (GAM), with the aim of reaching larger audiences that can enjoy the alternative audiovisual experience proposed by the festival program of the Costa Rican Center for Film Production (Cinema Center).
The artistic director of the 10CRFIC, Fernando Chaves Espinach, stated that "the Festival brings us the opportunity to confront ourselves with the most challenging, innovative and inspiring cinema that is being made today, with different languages and approaches, from very different countries. We have chosen winning films at renowned festivals such as Sundance, San Sebastián and Locarno, films nominated for Oscars and winners at other competitions, but we have also rescued titles that otherwise would not reach our theaters, true discoveries that show us the effervescence of contemporary cinema and its ability to shake us" .
The venues of the Festival will be located in the Magaly Cinema (the Main Hall and La Salita), the Gómez Miralles Hall of the Cinema Center, the French Alliance (in Barrio Amón) and the CCM San Ramón, CCM San Carlos, CCM Jacó rooms. , CitiCinemas Grecia, CitiCinemas Limón, Paso Canoas and Multiplexes Liberia.
In the itinerant stage, it will take place in the communities of Matambuguito, Shiroles, Boruca, Térraba, Sarapiquí and Grano de Oro.

OUTSTANDING CINEMA
The 10CRFIC program is made up of a careful selection of 87 international, regional and national films directed and co-directed, 69% by women, with varied content for audiences of all ages.
"We are proud to present a diverse programming in gender and geographical origin, which shows that cinema has never been monolithic in its language or in its origin; this programming allows us to articulate a defense of cinema as a diverse, complex art whose permanence as a vehicle of artistic expression requires spaces for debate and enjoyment such as festivals" , commented Chaves.
OPENING WITH UTAMA FEATURE FILM
For the inauguration of the 10CRFIC, the curatorial team chose the feature film Utama (2022), by Bolivian director Alejandro Loayza Grisi.
The feature film is a co-production between Bolivia, Uruguay and France and is set in the arid Bolivian highlands, where an elderly Quechua couple have lived the same daily life for years.
In the middle of a drought, Virginio (80 years old) gets sick and aware of his imminent death, he lives his last days hiding the illness from Sisa (81 years old).
Loayza Grisi (1985) began her career in still photography and later entered the world of cinema through film photography.
As director of photography, he worked on the documentary series Planeta Bolivia, and on multiple short films such as Aicha, Dochera and Polvo.
Attracted by the stories that can be told through moving images, he ventured into writing and directing his first feature film titled Utama.
The competitive categories of the programming for this tenth edition are the following: Central American and Caribbean Feature Film Competition, with films from Costa Rica, Guatemala, Panama and the Dominican Republic; and the National Short Film Competition, with eleven Costa Rican productions.
The 10CRFIC will award a statuette to three films that stand out for their formal quality and content, as well as 8 million colones (approximately US$11K at the exchange rate) in total in incentives and support to the filmmakers selected as winners of the Competitive categories: a 1 million colones prize for Best National Short Film, a 3 million colones prize for Best Costa Rican Feature Film, and a 3 million colones prize for Best Central American and Caribbean Feature Film, as well as two 500,000 colones prizes for special mention Jury Mention in Feature Films and Jury Mention in Short Films, respectively.
The other sections of the program are: Panorama, Radar, Approach, Last batch, Young people, Memory, Pioneers of cinema and Retrospective.
COMPETITION JURIES
The jury for the Central American and Caribbean Feature Film Competition is made up of Peter Taylor (Northern Ireland), programmer and curator, and currently director of the Berwick Film & Media Arts Festival; Christina Newland (United Kingdom), journalist for Vice, Sight & Sound, BBC, Mubi and Empire, on topics such as cinema, pop culture and boxing; and Pablo Hernández Hernández, (Costa Rica), professor at the University of Costa Rica with a doctorate in Philosophy from the Universität Potsdam and specialist in Aesthetics, philosophy of art and culture.
The jury of the National Short Film Competition is Alexandra Latishev (Costa Rica), a filmmaker who graduated from the New Film and Television School of the Véritas University; Juan Soto (Colombia), editor, director and archivist, who currently works at the Filmoteca de Catalunya as Film Preservation Project Manager; and Vanesa Fernández (Basque Country), director of the Zinebi Festival and coordinator of the Degree in Audiovisual Communication at the University of the Basque Country / Euskal Herriko Unibertsitatea (UPV/EHU).
For their part, the CRFIC Industry juries are Gudula Meinzolt (Germany), with training and experience in cultural management and cinema in areas such as research, promotion, organization of festivals, distribution, exhibition and co-production; Karolina Hernández (Costa Rica), founder and general producer of Dos Sentidos SA and coordinator of the Audiovisual Production area of the Office of Communication and Marketing of the Tecnológico de Costa Rica and professor at the University of Costa Rica; and Zsuzsi Bankuti (Hungary), who since 2020 directs the Cutting Edge Talent Camp, since 2022 is the interim director of Open Doors, and also works as an international strategy consultant for the Doha Film Institute, the Torino Film Lab and Cinemart.
PRESSKIT: bit.ly/CRFIC10presskit
ITENERARY: bit.ly/CRFIC10grid
FULL SCHEDULE: bit.ly/CRFIC10films