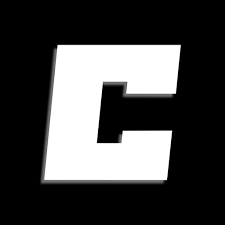 By Joshua Brunsting 
Criterion Cast
April 8, 2021
https://criterioncast.com/festivals/7-films-to-see-at-prismatic-ground-2021
Marking it's debut edition, Prismatic Ground is a film festival of endless potential. Space for experimental cinema, particularly short form, is hard to come by, and thankfully it appears as though a new, heavily curated festival is set to give these incredible artists a new ground to show their work. But again, it's a first edition. What could they possibly collect on their first try? Well, if these seven(ish) films are any hint, we may be at the ground floor of one of the country's most interesting experimental film festivals.
6. The Films of Lynne Sachs
Another sidebar, although not one found in the main program, director Lynne Sachs is being honored as the inaugural winner of the "Ground Glass Award," the festival's award given to a person who has contributed to the world of experimental media. Being honored by both the award and a pair of programs, eight of the director's short and medium-length works are being highlighted here, led by one of her more well known works (at least recently), A Month of Single Frames (For Barbara Hammer). Made in 2019 but just now making its way out of the festival circuit, the short is actually also available on MUBI at the moment, and sees the director collaborating with late director Barbara Hammer by finishing her final project in what ultimately results in a profoundly moving and aesthetically captivating character study of sorts. Other highlights include Sermons and Sacred Pictures, Sachs' 1989 documentary about Reverend L.O. Taylor, a Black Baptist minister with a passion for filmmaking, and also maybe the best film of the bunch The House of Science: A Museum of False Facts. This 30 minute experimental documentary from 1991 looks at the depiction of the female body throughout history, and is as provocative today as it ever has been. Sachs is also featured in the main slate with her 4 minute masterpiece Drawn and Quartered, another film about perception, looking and gender.
---
7. 4 Films By Bill Morrison
Starting off this preview of the debut Prismatic Ground festival, we turn to a sort of sidebar-within-a-sidebar. Structured largely around four "waves," Prismatic Ground is highlighting films with similar themes and ideas, and for the first entry we turn to, of course, the first wave. Within the first wave known as "desire is already a memory," Prismatic Ground is highlighting four brand new shorts from beloved director Bill Morrison. Including the likes of 2020's Curly Takes a Bath By The Sea and 2021's trio of Sunken Films, Wild Girl and The Ring, these collectively only run around 30 minutes, but are as entrancing a quartet of films as you'll see all year. Chief among them is Curly Takes a Bath, which is a short the director produced during lockdown that is strangely one of the more moving explorations of the striving for freedom that lockdown has brought us. Sunken Films feels squarely in his wheelhouse as its story of lost films discovered is a topic found throughout his career, as is the idea of loss and decay, which is the topic of both Wild Girl and The Ring, the former being maybe the director's most formally interesting work collected here.
5. Home In The Woods
The feature film highlighted in the fourth wave (the same wave as the above mentioned Sachs film), Home in the Woods is about as singular a vision as you'll ever encounter. At once maximalist in its experimental aesthetic and yet born out of the most minimal of intents, Home is director Brandon Wilson's exploration of a forest near the filmmaker's own home in Oregon. However, this isn't a rudimentary point and shoot style, almost zen-like document of metaphysical freedom. No, instead Wilson crafts a relatively narrative-free deconstruction of the cyclical nature of the world around us and man's own relationship to the space we inhabit. Pairing incredible sound design with filmmaking choices ranging from dynamic color processing to the use of microscopic imagery, Home has an almost science-fiction like feel, despite being a decidedly tactile and organic work. Not so much born of the lockdown era as the perfect type of conversation piece with it, Wilson's film is in many ways one of the great pandemic documents. A film about the beauty of nature that plays as both zen installation piece and hypnotic slow cinema deconstruction.
4. Too Long Here
Back to the wide array of shorts collected here, for one of the more anger-inducing viewing experiences of the festival. More or less a seven-minute short film looking at the day that former First Lady Pat Nixon inaugurated a stretch of land along the US-Mexico border as "Friendship Park," Too Long Here is director Emily Packer's recontextualizing this event opposite the increasing racism and xenophobia that has ultimately culminated with not just former president Donald Trump, but his "liberal" replacement Joe Biden potentially continuing the building of the disastrous border wall. A soul-crushing exploration of America's failed promise and increasing descent into nationalism is the real focus here, with Packer using lushly restored footage from the inauguration set against what the viewer is keenly aware of as the future for this relationship. In just seven minutes Packer stacks her film with fascinating moments from that day in history, and culminates with an absolute emotional gut punch of a final moment. A fascinating, deeply important work.
3. The Annotated Field Guide of Ulysses S. Grant
From one singular picture to another. The Annotated Field Guide of Ulysses S. Grant is from director Jim Finn, and tells the story of General Grant, as he attempts to liberate the southern states during the 1860s. However, this isn't your father's historical documentary. Instead Finn takes things like board games and collectible trading cards to lay out the respective battles Grant found himself in, pairing these opposite modern day landscapes of former battlefields, all shot in gorgeous 16mm. An engrossing, travelogue-like riff on a legendary historical figure, Field Guide is a strange melting together of the revered (former battleground location footage) and juvenile (board games). This is also a brilliant piece of research, moving viewers from the border between Texas and Louisiana up to the coast of New England, pairing seemingly misplaced thing like a 1970's inspired soundtrack with deeply textured and dense historical background, making this an endlessly surprising feature.
2. The Films of Anita Thacher
The final director-focused collection on this list, Anita Thacher's work is set to open the festival, with seven of her rarely seen shorts getting highlighted as the opening night centerpiece. This collection is led by the incomparable Loose Corner from 1986, which is being shown as a restoration-in-progress screening, as the Academy Film Archive is currently attempting to bring this masterpiece back to life. Cinephiles may find one of her later films, Cut to be compelling, particularly it's fascinating use of image, sound and editing, and those, and I myself am transfixed by Loose Corner, maybe the most playfully kinetic of the films collected here. It's a gloriously anarchic experiment in filmmaking and space, and features some of the most formally inventive sleights of hand you'll ever find. These are exactly the type of one of a kind visual experiments that make Prismatic Ground a fantastic new player on the festival circuit, and will hopefully inspire more people to give these filmmakers proper respect.
1. Second Star To The Right And Straight On 'Til Morning
Rounding out this list is arguably the most buzzed about film of the festival, and for just cause. Originally intended to be included on potential home video releases for the underrated Ben Zeitlin film Wendy, Second Star is the latest film from directors Bill and Turner Ross, and is not only likely never to make any release of the film they documented, but may very well never see the light of day commercially following this festival run. Billed as "too experimental" by the studio, this documentary is less about the making of the film itself and more about the spirit of the children that helped make it happen, embracing a sense of freedom and almost whimsy that is truly unlike any making of picture you've ever seen. Featuring little to know actual interviews, the film is more a collection of moments, of lives, all the while feeling decidedly of the Ross Brothers. Inherently a film about community, Second Star feels like a distant relative to a film like Bloody Nose, Empty Pockets, a film about performance and family, catching small moments like a child blessing someone's sneeze in the middle of a conversation, all the while making these happenstances feel immensely moving. There simply aren't filmmakers quite like these two, filmmakers with endless empathy and compassion.