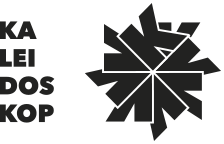 Dienstag, 5. Oktober 2021
19:00 Uhr
https://kaleidoskop.film/kaleidoskop-2020/fragmente-filme/recall/
RECALL [REWIND]
Kurzfilmprogramm [66 min] & Talk
aus der Reihe Kaleidoskop. Fragmente. Im Kino.
RECALL [REWIND] deals with the temporary absences of what has been and with practices of rendering invisible in the face of dominant image politics.
Video recordings of the demolition of the Eastman Kodak company complex in W O W (Kodak), played backwards several times in a row, reimagine the reconstruction of the former workplace. By means of a reenactment of excerpts from a French film with a colonial look, the autobiographical video Nou voix causes the unheard voices of French Guiana to be highlighted. The continuous experience of racism is the subject of This makes me want to predict the past, portraits of young people in the Olympia shopping center in Munich, where nine young people were murdered in a racist attack in 2016, accompanied by YouTube comments on Childish Gambino's song "Redbone" . Dream-like sequences of Berber women roaming through rural landscapes oscillate in Chergui between memory and forgetting, between the presence and absence of the texture-rich space-time structure, assembled from archive material from the Tangiers Cinematheque. Impressions from everyday family life can only be perceived as ephemeral memory fragments in the gradually decomposed film material of film in the process of decay, which must be rearranged. What Time is Made of, on the other hand, takes up childhood memories which, as a message in a bottle in the form of a sealed film can, in which the traces of the sea have been drawn, have fictitiously survived for 30 years. Lynne Sachs approaches the filmmaker Barbara Hammer, who died shortly after the completion of the film, in A Month of Single Frames, a cinematic work in which the exploration of loneliness and the feeling for nuances go deep as a physical experience of cinema. Pointing out blind spots and stories in their current relevance in the current space of experience prompts a reassessment of the present and brings up strategies of talking back.
---
GERMAN :
RECALL [REWIND] beschäftigt sich mit den temporären Abwesenheiten von Gewesenem und mit Praktiken des Unsichtbarmachens angesichts dominanter Bildpolitiken.
Mehrmals hintereinander rückwärts abgespielte Videoaufnahmen der Sprengung des Eastman Kodak Firmenkomplexes in W O W (Kodak) lässt den Wiederaufbau der einstigen Arbeitsstätte reimaginieren. Mittels Reenactment von Auszügen eines französischen Films mit kolonial geprägtem Blick veranlasst das autobiografische Video Nou voix das Hervorheben ungehörter Stimmen Französisch-Guyanas. Die kontinuierliche Erfahrung von Rassismus ist Thema in This makes me want to predict the past, von YouTube-Kommentaren zu Childish Gambinos Song »Redbone« begleitetes Porträts von Jugendlichen im Olympia-Einkaufszentrum in München, wo 2016 neun junge Menschen bei einem rassistischen Anschlag ermordet wurden. Traumartige Sequenzen von durch rurale Landschaften streifenden Berberfrauen oszillieren in Chergui zwischen Erinnerung und Vergessen, zwischen An- und Abwesenheiten des texturenreichen Raum-Zeit-Gefüges, montiert aus Archivmaterial der Kinemathek Tangiers. Eindrücke aus einem Familienalltag sind im sukzessive zersetzten Filmmaterial von Film im Zerfall nur mehr als ephemere Erinnerungsfragmente wahrnehmbar, die es neu anzuordnen gilt. What Time is Made of wiederum greift eigene Kindheitserinnerungen auf, die als Flaschenpost in Form einer versiegelten Filmdose, in welcher sich die Spuren des Meeres abgezeichnet haben, fiktiv 30 Jahre überdauert haben. Lynne Sachs nähert sich der kurz nach Fertigstellung des Films verstorbenen Filmemacherin Barbara Hammer in A Month of Single Frames an, eine filmische Arbeit, in der die Erkundung der Einsamkeit, das Gespür für Zwischentöne als körperliche Erfahrung von Kino tiefgeht. Das Aufzeigen blinder Flecken und Geschichte/n in ihrer aktuellen Relevanz im derzeitigen Erfahrungsraum veranlasst eine Neubewertung der Gegenwart und bringt Strategien des Talking Backs zur Sprache.
---
---
W O W (Kodak)
Viktoria Schmid, 2018, 2 min
A countdown, onlookers, then the view of thick dust clouds. An apocalyptic scene of destruction that reverses: the dust flows back into the center of the image, bits of debris put themselves together, a building erects itself. Five YouTube clips played backwards, five different perspectives – Viktoria Schmid's commentary on film culture: analogue film is dead—long live analogue film! (Diagonale)
---
Nou voix
Maxime Jean-Baptiste, 2018, 14:26 min
Nou voix is an autobiographical video departing from the participation of the director's father, as a Guyanese figurant in the movie Jean Galmot aventurier (1990), which deals with the history of French Guiana. By re-enacting a part of the film, Maxime and his father try to amplify other kinds of voices that have been unheard in the original French film.
---
This makes me want to predict the past
Cana Bilir-Meier, 2020, 16:05 min
This makes me want to predict the past accompanies two young women on their way through urban spaces of transit. In direct interaction with the camera, they reveal desires and fears, while the voice-over rattles handed-down structures. Munich 1982, 2016, and 2019: connecting the generations is one constant factor, the experience of racism. (Diagonale)
---
Chergui
Chahine Fellahi, 2019, 4:59 min
Chergui is a piece created using material from the Cinematheque of Tangiers' archives. Through oneiric scenes of Berber women walking in the countryside, Chergui reflects on the ungraspable nature of memory as the images form and unform, following the oscillating rhythm between remembering and forgetting. In Chergui, the figures' contours dissolve into the pixelated landscape. The moving bodies are recast within an incommensurable space-time dimension; they are there and not there, suspended between presence and absence.
---
Film im Zerfall
Anonym, ca. 1965, 4 min (Exzerpt)
Impressions of everyday family life, captured moments of the liveliness of the market, of vacation moods with a view of meadows and mountains, children splashing, playing and running. A family album as moving image sequences, which occasionally evoke memories, but which are successively decomposed. The material invites us to reconstruct these memory fragments and to imagine our own stories. The result is a narrative, adding a further layer on the moving image in decay. The film material – emulsion decomposed by mold – becomes visible in its longevity as an ephemeral element. From the collection of the Austrian Film Museum.
---
What Time is Made of
Diana Vidrascu, 2019, 10 min
What if you found a message in a bottle in the form of a sealed film can, which your younger self had sent 30 years ago? After processing this16mm film reel, I discovered that the sea had left its mark on the images and the film bears the memory of all the things it witnessed in its journey to land. However, these proved to be my own childhood memories. (Diana Vidrascu)
---
A Month of Single Frames
Lynne Sachs (Made with and for Barbara Hammer), 2019, 14:08 min
Filmmaker Lynne Sachs was invited by her longtime peer and friend, Barbara Hammer, to explore Hammer's experience with solitude using the materials she created during a remote residency in 1998 in a shack without running water or electricity. Diagnosed with cancer, Hammer began her own process of dying in 2018. Sachs' use of overlaid text confronts the relationship between body and screen, collapsing the walls between space and time.