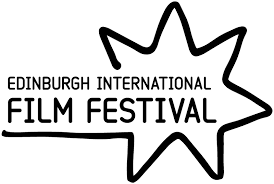 Edinburgh International Film Festival
18 – 25 August 2021
https://www.edfilmfest.org.uk/2021/shorts-interconnections/08-21_16-00/
SHORTS: INTERCONNECTIONS
Part of the Shorts Strand
71 mins  
Body
A programme of short films, exploring collaboration, communication and interrelation.
With their fluid approach to structure and close attention to rhythm, the films in this programme demonstrate different ways of expressing connection and interconnection – with oneself, with another, between humans and non-humans, and with both the urban environment and natural surroundings. They ask us to be attentive to the relationship between exterior and interior worlds, transforming perception through new languages of observation and contemplation. 
A Month of Single Frames / Lynne Sachs / USA / 2019 / 14 min / English
A poetic dialogue between two female filmmakers from different generations – Lynne Sachs and Barbara Hammer. Sachs reworks Hammer's unfinished film project, weaving together a tapestry of interconnected subjectivities that reflects on the memory and legacy of the iconic lesbian artist.
Autoficción / Laida Lertxundi / USA, Spain, New Zealand / 2020 / 14 min / English, Spanish with subtitles
Employing her signature deadpan style and experimenting with the boundary between fiction and documentary, Lertxundi allows a series of intimate perspectives on the female experience to emerge against a backdrop of urban ennui.
Signal 8 / Simon Liu / Hong Kong / 2020 / 14 min / No dialogue
The flux and flow of everyday life on the streets of Hong Kong is transformed into a mysterious spectacle of discovery in Liu's celebration of 16mm film.
Tri-Alogue #4 / Caryn Cline, Linda Fenstermaker, Reed O'Beirne / USA / 2020 / 3 min / No dialogue
Masking the frame to divide the image, three filmmakers collaborate on the same roll of 16mm film. A compelling triptych portrait of Seattle in summer.
Redbird and other birds / Julieta María / Canada / 2019 / 13 min / English
Reflecting on the relationship between the natural and the manmade, and between the human and non-human, this experimental documentary offers new perspectives on the practice of birdwatching.
LE RÊVE / Peter Conrad Beyer / Germany / 2020 / 8 min / No dialogue
Semi-abstract and dreamlike impressions of natural forms, both animate and inanimate, are interwoven in a tapestry of tactile encounters that open up new forms of perception and understanding.
Of This Beguiling Membrane / Charlotte Pryce / USA / 2020 / 5 min / English
Pryce's poetic observations of the natural world continue with this investigation of striders that inhabit the surface of water. What lies beneath this delicate boundary between one world and another?