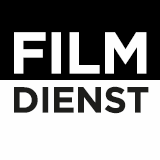 "A Month of Single Frames" at Mubi
Tuesday, March 9th, 2021
A CONTRIBUTION BY FD
https://www.filmdienst.de/artikel/46617/a-month-of-single-frames-bei-mubi
The arthouse streaming provider Mubi has added the cinematic diary poem "A Month of Single Frames" to its range. In the 14-minute work, the American experimental filmmaker Lynne Sachs processes recordings made by her fellow artist Barbara Hammer (1939-2019). The pioneer of lesbian avant-garde cinema lived in a hut on Cape Cod in Massachusetts for a month in 1998 and captured her impressions of the secluded life with 8 and 16mm cameras, sound recordings and notes. In view of a progressive cancer disease, she handed the unused material over to Lynne Sachs in 2018, who added her own images and texts.
In her blog " From the first person," Siegfried Kracauer scholarship holder Esther Buss paid tribute to the unusual project as a joint effort in January 2021, in which the collaboration does not serve to disguise, but rather to progress. The collaboration reflects a shared experience in a singular way that represents women's friendship as well as a lively form of estate work: "One has seldom seen a tale of loneliness and nature more turned towards the world."
Esther Buss' blog entry can be found here
The Mubi film can be found here