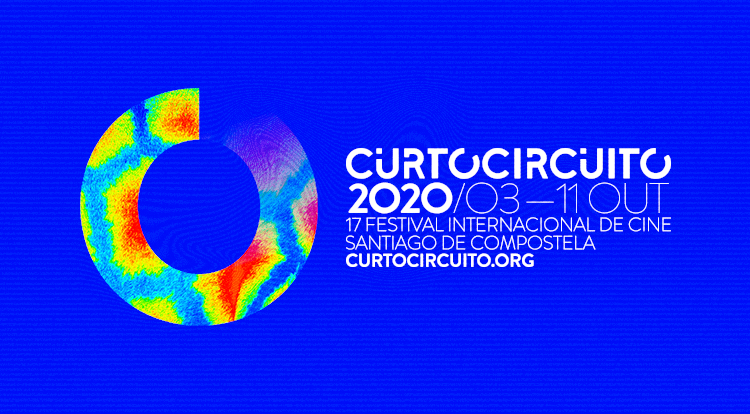 Curto Circuito 
October 03-11, 2020
http://curtocircuito.org/en/films/explora
Explora
Works of any genre and nationality. A section that focuses on the search for new filmmaking signatures. Pieces that can hardly be catalogued in specific genres, and that dilute the traditional idea of cinema by exploring innovative avenues that are close to video art, documentary or avant-garde cinema
Explora – Programme 1 
Look Then Below
Ben Rivers
2019 22:00 United Kingdom EXPCOL
The film conjures up futuristic beings from an eerie smoke-filled landscape and the depths of the Earth. Look Then Below was shot in the vast, dark passages of Wookey Hole Caves in Somerset. The netherworld of chambers, carved out over deep time, once held remnants of lost civilisations and now foretells a future subterranean world, occupied by a species evolved from our environmentally challenged world. Part three of a trilogy of speculative films with text written by Mark von Schlegell.
---
Da morte nace a vida
Adrián Canoura
2019 12:55 Spain EXPCOL, B&W
The film forms part of the project CINEGALICIA 2019, inspired by the film Urxa, by Carlos A. López Piñeiro and Alfredo García Pinal. Extracting the film's most mystic elements, in a journey between impressionism and expressionism, a path is recomposed through the ritual where life emerges from death.
---
Mikä aika on?
What Time Is?
Niina Suominen
2020 07:15 Finland ANI, EXPCOL, B&W
What Time Is? places the experience of time in the centre of contemplation. The human figures act as reference points for meditation on the passage and ending of time. The work gives us a chance to reflect on the transient nature of time and the relationship of the viewer to the conflict-ridden epoch in which we live.
---
AQUAMARINE
Billy Roisz, Dieter Kovacic
2019 05:00 Austria EXPCOLQ
'Aquamarine' means not only the well-known light blue hue, but also what the colour is based on, the mineral beryl. Translated literally: the colour of the sea. The film Aquamarine takes a constellation of (blue-green) colour, maritime, liquid, and of course, mineral, as a starting point for setting the cited components in a jolting, undulating balance based on the track of the same name by MOPCUT.
---
A Month of Single Frames
Lynne Sachs
2019 14:00 USA EXP, DOCCOL
In 1998, filmmaker Barbara Hammer had an art residency without water or electricity. In 2018, she began her own process of dying. She gave material from the residency to Lynne Sachs who explored Barbara's experience of solitude. Lynne places text on the screen as a confrontation with somatic cinema, bringing us all together in multiple spaces and times.
---
Houses (for Margaret)
Luke Fowler
2019 05:00 United Kingdom EXPCOL

Luke Fowler constructed this tribute to Scottish filmmaker and poet Margaret Tait on the occasion of her centenary. Setting off to Tait's native Orkney, Fowler creates a record of her life and work through images of her past dwellings and filming locations, excerpts from her production diaries, and the reciting of her poem 'Houses' in which she reflects on the meaning of home.