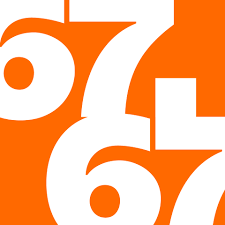 Ann Arbor Awards
March 2021
Learn more about the Barbara Hammer Feminist Film Award Here: https://www.aafilmfest.org/barbara
https://www.aafilmfest.org/59-awards
The Ann Arbor Film Festival provides direct support to filmmakers. Our 2021 awards competition presents $23,000 to filmmakers through cash and in-kind awards that include film stock, film processing, and camera rental. The three jurors Thorsten Fleisch, Lynn Loo, and Sheri Wills will virtually attend the six-day festival, viewing 116 films in competition and awarding the cash and in-kind awards. In addition, each juror will present a specially curated program of work during the festival. This year we are pleased to announce the addition of two more awards, the Barbara Hammer Feminist Film Award and the Best Experimental Animation Award!
Many thanks to our awards donors. These valued donors make it possible for the Ann Arbor Film Festival to present awards to deserving filmmakers each year. Their generosity creates a positive impact on experimental film by providing support and recognition for talented artists.
An award from the AAFF not only confers prestige and financial support but also can qualify filmmakers for an Oscar® nomination by the Academy of Motion Picture Arts and Sciences in the short film category. Qualifying awards include the Ken Burns Award for Best of the Festival, the Chris Frayne Award for Best Animated Film, and the Lawrence Kasdan Award for Best Narrative Film. Find a full list of the awards below.
---
Barbara Hammer Feminist Film Award – $500
Barbara Hammer was a filmmaker with a profound commitment to expressing a feminist point-of-view in her work. In 2020, filmmaker Lynne Sachs received the Oberhausen Film Festival Grand Prize for a film she made with and for Hammer. With funds from the prize, Lynne created this Ann Arbor Film Festival award for a work that best conveys Hammer's passion for celebrating and examining the experiences of women. Qualifying work by artists of any gender will be considered.