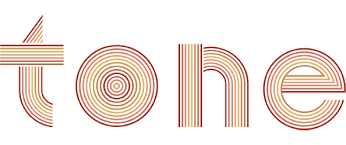 Barbara Hammer's radical personal and political ethos
by MAXWELL COURTRIGHT
Tone Madison 
FILM, STREAMING
https://www.tonemadison.com/articles/barbara-hammers-radical-personal-and-political-ethos
This week, MUBI is spotlighting two short films—"A Month Of Single Frames" and "Vever (For Barbara)"— that encapsulate the late, great avant-garde filmmaker.
Few filmmakers are as foundational to American cinema yet as underappreciated as Barbara Hammer. At face value, this may be a result of her penchant to feature healthy amounts of frontal nudity, but her films' confrontational marriage of the personal and political is probably more to blame. Hammer's early work could be seen as a sort of feminist furthering of the principles of Direct Cinema, making the camera an extension of herself to document lived experience.
More formally inventive and abstract work was the point; the heightened nature of perception is too complicated to accurately capture by just pointing and shooting. Sensations, particularly those experienced by queer women, demanded an avant-garde style to accompany the feminist theory of the films. While subjects and themes of Hammer's output changed over time (as she began cancer treatments in 2006), this political ethos always remained. Her work exists in a lineage of queer experimental artists who recognized that radical ideas demand radical forms, and that the personal and political are always entwined.
Given her vast filmography, MUBI's recent selection of Hammer's films— including 2019's A Month Of Single Frames (co-directed with Lynne Sachs) and Deborah Stratman's Hammer tribute, Vever(also from 2019)— feels like a sort of "Advanced Hammer Studies" curriculum, which focus on pieces that were completed collaboratively near the time of her death. In both shorts, Hammer and her process are subjects just as much as the landscapes and cultures she captures.
A Month of Single Frames finds Hammer towards the end of her life in conversation with Lynne Sachs. A fellow experimentalist concerned with the particulars of language and communication, Sachs is a fine complement to Hammer's more elemental style. Working with original footage taken in 1998, Sachs edited the film with an audio track by Hammer that details the original failed project where she went to the desert and attempted to capture light patterns on the arid landscape. Single Frames shows its seams, sometimes focusing on unadorned landscape shots, and at others exhibiting unnatural changes in coloration and inorganic objects Hammer places in front of the camera.
"Why is it I can't see nature, whole and pure, without artifice?" she wonders to herself, trying to capture the beauty of a sunrise. Considering how Hammer's past films directly (and seemingly effortlessly) translated experience, this comes as something of a shock. She lets the viewer in on the constant struggle of attempting to remove the author, when anything intentionally captured on film is automatically removed from reality. Sachs is less focused on this dissonance in her own work and, thus, is a helpful collaborator to let Hammer out of her own head. This second layer of removal allows the work to breathe and stand as a touching portrait of someone who loved but was sometimes defeated by her own work.
MUBI's intended companion, Deborah Stratman's Vever (for Barbara), further fragments Hammer's own work by putting her ethnographic footage and recorded interviews in conversation with texts and field recordings by trailblazer Maya Deren. Shooting in Guatemala in 1975, Hammer zeroes in on the labor performed by women in a local marketplace, showcasing the visually dazzling interplay of reds and oranges in the mélange of cloth. According to Hammer, her original footage was taken in a desperate time in her life when filming was a search for meaning (and more practically, for money). She characterizes this project as a failure, hence supplicating herself and her work to the editing of another filmmaker to make some sense of it decades later.
Deren's writing that intermittently flashes on the screen is also preoccupied with artistic failure, as it documents a trip she made to Haiti in the 1950's where she wrestled with accepting failure as a necessary part of the artistic process. Both women's trips, especially when paired together, reek of a typical sort of white exoticization, where some foreign locale is meant to be the catalyst for a deep personal change. While the work leans problematic because of this context, its focus on failure also shows the limits of that kind of self-actualization. On their respective trips, both women realize that foreign ethnography would not save them, and the film (whether intentionally or not) is an implicit critique of this colonialist impulse.
In her voiceover to A Month Of Single Frames, Hammer at one point says she is "overwhelmed by simplicity;" although, one feels she is not giving herself enough credit. Her films employ dense historical and theoretical references, but her style has often been a focused cinematic translation of the experience of sight and touch. Rather, she is the one who has made simplicity overwhelming and challenged implicit notions about what is and isn't simple. Listening to her detailing of failures in this regard is a refreshing insight to her process, adding another layer of humanity to an already uncommonly humane body of avant-garde work.
The pairing of A Month Of Single Frames and Vever also put Hammer's work in a useful historical context, showing how her work grew from Deren's and became integral to the contemporary feminist avant-garde represented by Sachs and Stratman. Hammer's work (more of which is hosted on the Capricious Gallery's Vimeo page) is a necessary piece of the past, present, and future of radical film.
---
Maxwell Courtright
Maxwell Courtright works as a case manager for adults with disabilities in Madison. He formerly worked with WUD Film and programmed the 2015-2016 season of the Starlight Experimental Film series.