AEMI
02/18/2021
WATCH HERE: https://vimeo.com/ondemand/yearinreview2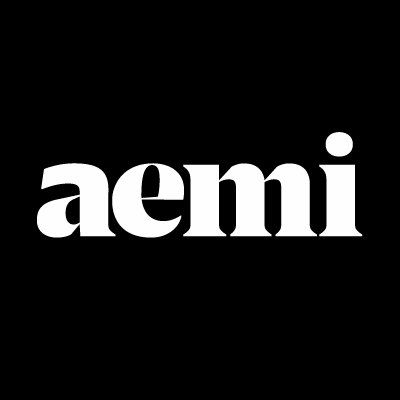 2020: A Year in Review (Programme 2)
aemi's second Year in Review programme continues to wrestle with the impact and consequences of this particular moment in time while also showcasing some of the best international artist moving image works that have helped sustain us through a period of profound change. The films in both Year in Review programmes evolve thematically; where the first programme largely dealt with a more singular psychological space: pursuits of personal development often pointing to stimulation and isolation survival tactics, Programme 2 suggests some pathways to a future defined by collective forms of participation.
We begin then with Onyeka Igwe's No Archive Can Restore You effectively interlinking concerns common to the two programmes. Several of the films in this programme speak to the potential of spaces that connect people, considering also the roles of interlinking past and present communities within these spaces, and the future value and affect of culture developing within these environments. Music also continues to play a significant part in this programme, however the emphasis now is on highlighting togetherness through creativity and publicness, and through shared experiences of political resistance, intent and play.
This programme is available in the Republic of Ireland
A special thank you to LUX, London, and to Video Data Bank at the School of the Art Institute of Chicago vdb.org, supporting partner of this screening
---
Works featured
No Archive Can Restore You – Onyeka Igwe (2020, 5 min 54 sec)
A Month of Single Frames – Lynne Sachs with and for Barbara Hammer (2019, 14 min)
Lore – Sky Hopinka (2019, 10 min 16 sec)
Queering di Teknolojik – Timothy Smith (2019, 8 min 30 sec)
Seize Control of the Taj Mahal – Glenn Belverio (1991, 12 min)
Here is the Imagination of the Black Radical – Rhea Storr (2020, 11 min)
They Parlaient Idéale – Laure Prouvost (2019, 28 min 30 sec)
---
about aemi on demand
aemi-on-demand is an online platform through which aemi makes curated programmes of experimental film and artist moving image work available to Irish audiences. This initiative increases and diversifies access to aemi programming and guarantees artists' revenue for their work outside the context of in-person events. Programmes on aemi-on-demand will remain live for a fixed duration on a long-term basis, thereby giving audiences the time necessary to engage with a rich variety of content.