NEW SHORTS: Screen On Screen
Saturday 16th January 2021
An offering of visual experiments and moving images. 
https://www.shortfilms.org.uk/screenonscreen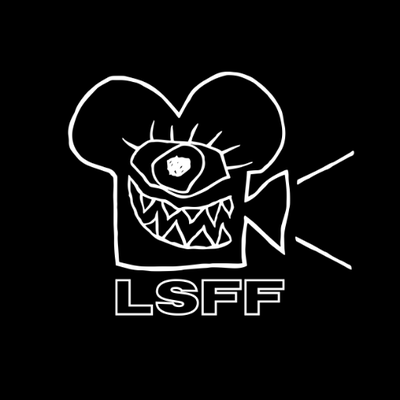 From intimate meditations on nature's healing and drug-induced becoming, to radical deconstructions of cinema, language and architecture, this programme showcases film's potential to both abstract and interpret a chaotic world.
Whilst some makers experiment with form and format, disrupting the image itself through corrupted DCPs and violated stock, others look to articulate the political and personal, using film as a vessel for self-expression.
For this edition, we welcome back LSFF regulars Max Hattler (Collision) and Lynne Sachs (Carolee, Barbara, and Gunvor) with collaborative work "made with and for" Barbara Hammer, alongside new additions in collective Telcosystems (Louthings) and talents-to-watch Henny Woods and Nicky Chue. Programmed by Philip Ilson. 75′
This programme contains flashing images. Please note, the film A Month Of Single Frames can only be accessed by UK audiences at the request of the filmmaker.
---
Films
TESTFILM #1
Telcosystems, 14', 2020, Croatia
Exploring the creative possibilities of the Digital Cinema Package (DCP) – the new global infrastructure for film projection in cinemas. Can one upset the default behavior of the DCP system, or is the system designed to exclude any possibility of human intervention?
THE PHILOSOPHY OF HORROR – PART I.
Péter Lichter, Bori Máté, 8', 2020, Hungary
An abstract adaptation of Noël Carroll's influential film theory book of the same title, using hand painted and decayed 35mm strips of classic slasher A Nightmare on Elm Street.
APPLEFIG
Louise Ward Morris, 4', 2020, United Kingdom
A study of internet search algorithms' potential to irreversibly alter how humans form meaning and understand concepts.
A MONTH OF SINGLE FRAMES
Lynne Sachs, 14', 2020, USA
In 1998, filmmaker Barbara Hammer had a one month artist residency in Cape Cod, Massachusetts, with no running water or electricity. While there, she shot 16mm film with her Beaulieu camera, recorded sounds with her cassette recorder and kept a journal.
PLANT PORTALS: BREATH
Nicky Chue, 4', 2020, United Kingdom
An experimental meditation on the unspoken history many queer and trans people of colour carry daily, connecting bumblebees, colonial trauma, alternate universes and the complicated concept of 'rest' to ask: can nature heal us?
GLF LSD
Jordan Baseman, 13', 2020, United Kingdom
Narrated by Alan Wakeman, an early member of the Gay Liberation Front, discussing the connection between the GLF and LSD as an essential part of becoming.
ECHOES OF DIFFICULT CONVERSATIONS DURING LOCKDOWN
Henny Woods, 5', 2020, United Kingdom
A recreation of uncomfortable conversations from its filmmaker's past in a time when socialising is impossible.
SERIAL PARALLELS
Max Hattler, 9', 2020, Hong Kong
Hong Kong's signature architecture of horizon-eclipsing housing estates is reimagined as parallel rows of film strips.
CUT UP UP CUT
Kristian Baughurst, 5', 2020, United Kingdom
An experimental visual poetry film created in response to the 2020 global pandemic and William S. Burroughs' cut-up poem, Formed in The Stance.