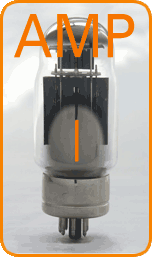 Opening reception: Friday, May 27, 6-9 PM | Barbara Hammer, Brydie O'Connor and Lynne Sach's film schedule will be posted during the exhibition in "Happenings".
Art Market Provincetown
http://www.artmarketprovincetown.com/art/20220527/
Barbara Hammer | Selected Films, Photographs, Drawings & Collages, along with Films by Brydie O' Connor & Lynne Sachs
Many thanks to Florrie Burke and Louky Keijsers Koning for their support and collaboration on this exhibtion of Barbara Hammer's works.
All works are Courtesy of the Estate of Barbara Hammer and Company gallery, New York.
Barbara Hammer often said that she had three great loves- art, nature and me. Her time in the dune shack was thrilling for her and she would be gratified that her work has come full circle to land here at AMP in Provincetown. The natural beauty of the Cape has inspired so many-Hammer among them. She loved its' winds, sand and waves. It is fitting that the waters off Provincetown are her final resting place as she swims with the whales. — Florrie Burke
Barbara Hammer (1939-2019), known for her groundbreaking films that celebrated female sexuality began filming in the 1970s, the decade she called "that glorious time of feminist ideals and lesbian bed-hopping." It was also the time, after a yearlong trip around the world on a motor scooter, that she decided to be an artist. She enrolled in a painting course taught by abstract expressionist William Morehouse, who saw such movement in Hammer's paintings that he encouraged her to experiment with film. It was the start of her new life: as filmmaker, single woman, and lesbian—a word she'd never heard until the age of 30.
"When I made love with a woman for the first time my entire worldview shifted," Hammer said. "In addition to the sensual pleasures, my social network completely changed; I was swept up with the energies and dreams of a feminist revolution." Hammer made 29 films in the 1970s, many of which reflected her exploration of sex and identity, like Multiple Orgasm, 1976 and Dream Age from 1979.
Hammer's artistic output wasn't limited to film only, she took her sketchbooks and photo camera everywhere she went, which resulted in intimate drawing as well as playful and performative photographs, like the BH Gestallt series, which will be on view among a selection of drawings.
Throughout the 1980s and 1990s, the time of Reagan, AIDS, and heightened LGBT activism, Hammer's films blended feminist politics, lesbian erotica, and social comment. No No Nooky TV (1987), one of the films on display confronts the feminist controversy around sexuality with electronic language, pixels and interface.
In the 2000s Barbara Hammer's output slowed down, as she focused on feature films. However, in the last 13 years of her life she published an autobiography, Hammer! Making Movies Out of Sex and Life and created 7 new films as well as a digital rendering of a selection of her sketchbook drawings, titled Lesbian Whale (2015).
Hammer's work is held in several permanent collections, including the Museum of Modern Art in New York, the Centre Pompidou in Paris, the Whitney Museum of American Art, and the Australian Center for the Moving Image in Melbourne. Her complete catalogue of 16 and 8mm film, as well as Super 8, is in the collection of the Academy of Motion Picture Arts and Sciences Film Archive in Los Angeles, and her papers are available for review at Yale University's Beinecke Rare Book and Manuscript Library in New Haven.
During her lifetime she created two awards for lesbian and queer filmmakers, and had retrospectives at the Museum of Modern Art, the Tate Modern, the Jeu de Paume in Paris, and the Hammer Museum in Los Angeles. The Leslie-Lohman Museum of Gay and Lesbian Art in New York mounted a retrospective of her film, photography, drawings, and sculpture, which New York Times art critic Holland Cotter named one of the best exhibitions of that year.
(The above text is based on a text written by Andrew Durbin and Susan Champlin)
______
Brydie O' Connor | Documentary film: Love, Barbara
Love, Barbara is short (15 min.) documentary about the iconic legacy of pioneering lesbian experimental filmmaker, Barbara Hammer, through the lens and love of her partner of over 30 years, Florrie Burke.
Brydie O'Conner is a Kansas-bred, New York based filmmaker.
Her award-winning work spans the documentary and narrative fields with a focus on women-driven and queer stories. Brydie has directed short documentaries LOVE, BARBARA (2021) which premiered at Academy Award-qualifying Santa Barbara International Film Festival and FRIENDS OF DOROTHY (2020), which premiered in New York at DOC NYC. In 2021, Brydie was selected for The Future of Film is Female Award, and she received a NYSCA grant sponsored by Women Make Movies in addition to a Brooklyn Arts Council grant. In 2019-2020, she workshopped her forthcoming film in the Female Filmmakers Berlin Directing Lab. Much of her work is inspired by archival histories.
Brydie's producing credits include THE LESBIAN BAR PROJECT with Executive Producer Lea DeLaria, WOMONTOWN for PBS Kansas City, and she has archival produced Season 7 of THE CIRCUS on Showtime in addition to various projects on Left/Right TV's roster. She is a graduate of The George Washington University.
______
Lynne Sachs | Films: A Month of Single Frames & Carolee, Barbara & Gunvor
A Month of Single Frames (Made with and for Barbara Hammer; 14 min. color sound 2019): "In the last few months of filmmaker Barbara Hammer's life, she asked me to come to her home to discuss something she needed to say in person. I immediately faced a complicated set of emotions. I knew that this tête-à-tête would involve some kind of good-bye, but I had no idea that she had decided to share a part of her personal archive, and thus a part of her being on this earth, with me. As I sat at her side, Barbara vividly described to me her 1998 artist residency in Provincetown, Cape Cod, Massachusetts. For one month, she lived and made her art in a shack without running water or electricity. While there, she shot 16mm film with her Beaulieu camera, made field recordings, and kept a journal. Barbara's only instructions to me were very simple: "Do absolutely whatever you want with this material." While writing the text for my own film, the words I placed on the screen came to me in a dream. I quickly realized that this kind of oneiric encounter could become a posthumous continuation of the dialogue I had started with Barbara. Since I would never again be able to speak to her about her life or the ontological nature of cinema or the textures of a sand dune, I would converse with her through A Month of Single Frames. Through my writing, I tried to address Barbara's celebration of solitude and cinematic embodiment. Ultimately, my text on the screen over Barbara's images functions as a search for a cinematic experience that brings us all together in multiple spaces at once. It is also an embrace of an ambiguous second person you who might be Barbara herself or might be anyone watching the film."
Carolee, Barbara & Gunvor (Super 8mm and 16mm film transferred to digital, 9 minutes, 2018): From 2015 to 2017, Lynne Sachs visited with Carolee Schneemann, Barbara Hammer and Gunvor Nelson, three multi-faceted artists who have embraced the moving image throughout their lives. From Carolee's 18th Century house in the woods of Upstate New York to Barbara's West Village studio to Gunvor's childhood village in Sweden, Lynne shoots film with each woman in the place where she finds grounding and spark.
Lynne Sachs is an experimental filmmaker and poet living in Brooklyn. She has produced over 40 films as well as numerous live performances, installations and web projects. In 2019, Tender Buttons Press published Lynne's first book Year by Year Poems. Working from a feminist perspective, she investigates connections between the body, the camera, and the materiality of film itself. She uses letters, archives, diaries, poetry and music, to take us on a critical journey through reality and memory. Over the years, Lynne has worked closely with fellow filmmakers Craig Baldwin, Bruce Conner, Barbara Hammer, Chris Marker, Carolee Schneemann, and Trinh T. Min-ha. Between 1994 and 2006, she produced five essay films that took her to Vietnam, Bosnia, Israel/ Palestine, Italy and Germany — sites affected by international war — where she looked at the space between a community's collective memory and her own subjective perceptions. Lynne's films have screened at MoMA, Tate Modern, Image Forum Tokyo, Wexner Center for the Arts, and festivals such as New York Film Festival, Oberhausen Int'l Short FF, Punto de Vista, Sundance, Vancouver IFF, Viennale and Doclisboa. Retrospectives of her work have been presented at the Museum of Moving Image, Sheffield Doc/Fest, BAFICI, Cork Film Festival, Havana Film Festival.
---
AMP is a live contemporary gallery space dedicated to exhibiting multi-disciplined work by visual, conceptual, performance artists, filmmakers and writers. Exhibitions & Happenings are primarily cutting-edge, and often process-based.
2022 features Martin R. Anderson, Shez Arvedon, Midge Battelle, Susan Bernstein, Mx Justin Vivian Bond, Terry Boutelle, Linda Leslie Brown, Bobby Busnach, Karen Cappotto, Jamie Casertano, Barbara E. Cohen, Liz Collins, Anne Corrsin, Jeanne-Marie Crede, Jay Critchley, Katrina del Mar, Phyllis Ewen, Lola Flash, Kathi Robinson Frank, Barbara Hadden, Barbara Hammer, Michelle Handelman, Heather Kapplow, Jackie Lipton, Shari Kadison, Zehra Khan, David Macke, Jade McGleughlin, Zammy Migdal, Bobby Miller, Pasquale Natale, Alice O'Malley, Pat Place, Mark Rosenthal, Marian Roth, Nancy Rubens, Jicky Schnee, Lori Swartz, Christopher Tanner, Gail Thacker, Judith Trepp, Suara Welitoff, Forrest Williams, Rick Wrigley & others.
JP Art Market, AMP's independent sister gallery created by artist Patti Hudson has long been an integral contributor to the Boston arts community showing work by emerging and established, local and international artists such as Kristen Dodge, Leslie Hall, Lisa King, Roger Miller, and Patti Smith.
AMP Gallery, 432 Commercial Street, Provincetown MA 02657 | Mail: PO Box 807

Debbie Nadolney, Gallery Director, Curator
info@artmarketprovincetown.com | 646.298.9258
Open May – October, and always by appointment.