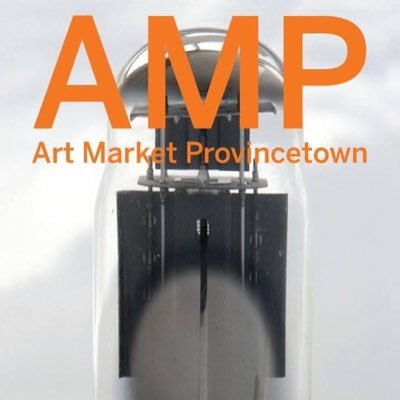 Art Market Provincetown
AMP: The Happenings | 2022
May 27 through June 22
http://www.artmarketprovincetown.com/happenings/

Films by Barbara Hammer, Brydie O'Connor, and Lynne Sachs
Screenings at AMP
Schedule: Dates are listed below with films. Each film will show individually and looped throughout the day – come anytime.
Films by Barbara Hammer
May 27 & June 11 | Contribution to Light: 1968, 3:42 min, color, silent, Super 8mm film on HD video. "Contribution to Light is all about my excitement and thrill at seeing reflected and refracted light. I shot the edges of pieces of found broken glass that streamed light rays broken into myriad colors. I saw, years later, a shared aesthetic in Stan Brakhage's study of a crystal ashtray." — Barbara Hammer
May 28 & June 12 | Multiple Orgasm: 1976, 5:32 min, color, silent, 16 mm film on HD video.
This film was preserved by Electronic Arts Intermix and the Academy Film Archive through the National Film Preservation Foundation's Avant-Garde Masters Grant program and The Film Foundation. Funding provided by the George Lucas Family Foundation.
May 29 & June 13 | Dream Age: 1979, 10:58 min, color, sound, 16 mm film on HD video. A 70-year-old lesbian feminist, seeing little change in the society after years of work, sends out her 40-year-old self on a journey taking her around the perimeters of the San Francisco Bay.
"During her quest she encounters aspects of her personality: the guardian angel who has all that she needs; the seductress who leads her astray; the wise woman of secrets who she meets underground. The film culminates in a visual crescendo ascending a tower as the heroine's hair is painted white by her counterparts. A dream vision film." — Barbara Hammer
May 30 & June 14 | Pond and Waterfall: 1982, 15 min., color, silent, 16 mm film on video. An underwater exploration of verdant pond growth pulling the viewer into actually being the creature actively exploring.
"Hiking in Point Reyes National Seashore I came upon a vernal pool with an intriguing and mysterious underwater world. I optically printed swimming underwater to slow the movement to a meditative rhythm. I hoped that the appreciation of the clarity and beauty of water would lead us to better protect it." — Barbara Hammer
"The camera eye is like an amphibian that sees on two levels in its journey from underwater in a safe pond down to a violent, turbulent ocean. Early in the silent film shot north of San Francisco we see an homage to Monet's Nymphiades in the faded raspberry color of the step-printed underwater lilies. The painterly effects of the printing make the water seem viscous. Pushing through clouds of fish eggs, fronds and algae, the camera establishes a sense of intimacy and connection in a natural ecosystem. But this amiable underwaterscape acquires ominous overtones as the camera/amphibian surfaces. Splashes strike the lens, and the rock of the ocean surf is destabilizing and disorienting. One of the most provocative foreshadowing ambiguities occurs when the half-submerged camera tracks the tip and slosh of the horizon, echoing the mood change from underwater confidence to vulnerability to natural forces, a passage from balance to defiance." — Kathleen Hulser, "Frames of Passage: Nine Recent Films of Barbara Hammer," Centre Georges Pompidou
June 1 & June 9 | Place Mattes: 1987, 7:36 min, color, sound, 16 mm film on video. As the figure and ground are presented as two planar relationships, flattened and made two-dimensional through optical printing, so the artist (figure) is unable to touch the natural environment (ground) in Puget Sound, Yosemite and the Yucatan, yet finally comes to rest in the interior space of a restaurant.
Sound Score: Terry Setter
June 2 | No No Nooky T.V.: 1987, 16mm, color and B&W, sound, 12 min. Using a 16mm Bolex and Amiga computer, Hammer creates a witty and stunning film about how women view their sexuality versus the way male images of women and sex are perceived. The impact of technology on sexuality and emotion and the sensual self is explored through computer language juxtaposed with everyday colloquial language of sex.
No No Nooky T.V. confronts the feminist controversy around sexuality with electronic language, pixels and interface. Even the monitor is eroticized in this film/video hybrid that points fun at romance, sexuality, and love in our post-industrial age.
June 3 | Two Bad Daughters: by Barbara Hammer and Paula Levine. 1988, 12:21 min, B&W and color, sound. "…The 'Bad Daughters' reject obedience to the Father in favor of the impish anarchy of self-possession." — Steve Seid, Berkeley Art Museum and Pacific Film Archive
"Two Bad Daughters, 1988, is a whirlwind tour of paternal institutions: fatherhood, Lacanian psychoanalysis and bondage. The tape turns on the dominators, using a heavy complement of graphics and manipulated images to collapse control. The stratified surface of Two Bad Daughters is playful, an energetic barrage of text, acrimony and artifice. It is play that proves most subversive. The 'Bad Daughters' reject obedience to the Father in favor of the impish anarchy of self-possession." — Steve Seid, Berkeley Art Museum and Pacific Film Archive
June 4 | Still Point: 1989, 9:14 min, color, sound, 16 mm film on HD video. Still Point whirls around a point of centeredness as four screens of home and homelessness, travel and weather, architecture and sports signify the constant movement and haste of late twentieth century life.
"At the still point of the turning world, that's where the dance is," wrote T.S. Eliot in "Burnt Norton," the first poem of Four Quartets. Hammer seeks a point of quiet from which all else transiently moves.
June 5 & June 20 | Our Grief in Not a Cry for War: 2001, 3:36 min, color, sound. Hammer documents a demonstration and, in so doing, makes her own contribution to the national post–September 11 dialogue.
On October 11, 2001, in Times Square, New York City, an ad hoc group of artists named Our Grief Is Not a Cry for War silently demonstrated for peace at a time when the nation was clamoring for war and sacrificing its own civil liberties.
June 6 & June 19 | Lesbian Whale: 2015, 6:35 min, color, sound, HD video. Lesbian Whale is a video animation of Hammer's early notebook drawings set to a sound track of commentary by the artist's friends and peers.
"The script is composed of fragments and stray thoughts – 'as a feminist I'm very skeptical'; 'not necessarily physical time but emotional time' – and it's not quite clear whether it's spontaneous, planned, composed by the speakers, or read from Hammer's notebooks. If Hammer's artistic influence is well documented, this slippage between voices, authors, and images suggests an ethos of collaboration and conviviality that may prove to be her greatest legacy." — Andrew Kachel, Artforum
Director/Drawer/Sound Designer: Barbara Hammer. After Effects: JiYe Kim. Post Production: Valery Estabrook.
Voice Participants: A.K. Burns, Heather Cassils, Myrel Chernick, Janlori Goldman, Holly Hughes, Daniel Alexander Jones, Reena Katz, Bradford Nordeen, Liz Rosenfeld, Julia Steinmatz.
____
Film by Brydie O'Connor
June 8 & June 15-16 | Love, Barbara (documentary; 15 min.)
Love, Barbara is a short documentary about the iconic legacy of pioneering lesbian experimental filmmaker, Barbara Hammer, through the lens and love of her partner of over 30 years, Florrie Burke.
Directed by Brydie O'Connor; Featuring Florrie Burke and Barbara Hammer; Executive Produced by Anne Alexander, Jessica Chermayeff, Ana Veselic, and Brian Doyle; Produced by Brydie O'Connor and Myriam Schroeter; Cinematography by Maria Rusche; Edited by Matt Hixon; Original Score by Bryn Bliska; Color Grade by Sean Dunckley at Light Iron Post; Sound Mix & Design by Jeremy Siegel at Heard City; Supported by : The Future of Film is Female, Women Make Movies, New York State Council on the Arts, and New York Foundation for the Arts
____
Films by Lynne Sachs
June 10 & June 17-18 | A Month of Single Frames (Made with and for Barbara Hammer; 14 min. color sound 2019)
"In the last few months of filmmaker Barbara Hammer's life, she asked me to come to her home to discuss something she needed to say in person. I immediately faced a complicated set of emotions. I knew that this tête-à-tête would involve some kind of good-bye, but I had no idea that she had decided to share a part of her personal archive, and thus a part of her being on this earth, with me. As I sat at her side, Barbara vividly described to me her 1998 artist residency in Provincetown, Cape Cod, Massachusetts. For one month, she lived and made her art in a shack without running water or electricity. While there, she shot 16mm film with her Beaulieu camera, made field recordings, and kept a journal. Barbara's only instructions to me were very simple: "Do absolutely whatever you want with this material." While writing the text for my own film, the words I placed on the screen came to me in a dream. I quickly realized that this kind of oneiric encounter could become a posthumous continuation of the dialogue I had started with Barbara. Since I would never again be able to speak to her about her life or the ontological nature of cinema or the textures of a sand dune, I would converse with her through A Month of Single Frames. Through my writing, I tried to address Barbara's celebration of solitude and cinematic embodiment. Ultimately, my text on the screen over Barbara's images functions as a search for a cinematic experience that brings us all together in multiple spaces at once. It is also an embrace of an ambiguous second person you who might be Barbara herself or might be anyone watching the film."
June 21 | Carolee, Barbara & Gunvor (Super 8mm and 16mm film transferred to digital, 9 minutes, 2018)
From 2015 to 2017, Lynne Sachs visited with Carolee Schneemann, Barbara Hammer and Gunvor Nelson, three multi-faceted artists who have embraced the moving image throughout their lives. From Carolee's 18th Century house in the woods of Upstate New York to Barbara's West Village studio to Gunvor's childhood village in Sweden, Lynne shoots film with each woman in the place where she finds grounding and spark.
_______________
About the Filmmakers
Barbara Hammer | Selected Films
Barbara Hammer (1939-2019) is a feminist filmmaker and pioneer of queer cinema, who made over 90 moving image works as well as performances, installations, photographs, collages, and drawings.
During her lifetime she created two awards for lesbian and queer filmmakers, and had retrospectives at the Museum of Modern Art, the Tate Modern, the Jeu de Paume in Paris, and the Hammer Museum in Los Angeles. The Leslie-Lohman Museum of Gay and Lesbian Art in New York mounted a retrospective of her film, photography, drawings, and sculpture, which New York Times art critic Holland Cotter named one of the best exhibitions of that year.
Hammer's work is held in several permanent collections, including the Museum of Modern Art in New York, the Centre Pompidou in Paris, the Whitney Museum of American Art, and the Australian Center for the Moving Image in Melbourne. Her complete catalogue of 16 and 8mm film, as well as Super 8, is in the collection of the Academy of Motion Picture Arts and Sciences Film Archive in Los Angeles, and her papers are available for review at Yale University's Beinecke Rare Book and Manuscript Library in New Haven.
______
Brydie O' Connor | Documentary film: Love, Barbara
Brydie O'Conner is a Kansas-bred, New York based filmmaker.
Her award-winning work spans the documentary and narrative fields with a focus on women-driven and queer stories. Brydie has directed short documentaries LOVE, BARBARA (2021) which premiered at Academy Award-qualifying Santa Barbara International Film Festival and FRIENDS OF DOROTHY (2020), which premiered in New York at DOC NYC. In 2021, Brydie was selected for The Future of Film is Female Award, and she received a NYSCA grant sponsored by Women Make Movies in addition to a Brooklyn Arts Council grant. In 2019-2020, she workshopped her forthcoming film in the Female Filmmakers Berlin Directing Lab. Much of her work is inspired by archival histories.
Brydie's producing credits include THE LESBIAN BAR PROJECT with Executive Producer Lea DeLaria, WOMONTOWN for PBS Kansas City, and she has archival produced Season 7 of THE CIRCUS on Showtime in addition to various projects on Left/Right TV's roster. She is a graduate of The George Washington University.
______
Lynne Sachs | Films: A Month of Single Frames & Carolee, Barbara & Gunvor
Lynne Sachs is an experimental filmmaker and poet living in Brooklyn. She has produced over 40 films as well as numerous live performances, installations and web projects. In 2019, Tender Buttons Press published Lynne's first book Year by Year Poems. Working from a feminist perspective, she investigates connections between the body, the camera, and the materiality of film itself. She uses letters, archives, diaries, poetry and music, to take us on a critical journey through reality and memory. Over the years, Lynne has worked closely with fellow filmmakers Craig Baldwin, Bruce Conner, Barbara Hammer, Chris Marker, Carolee Schneemann, and Trinh T. Min-ha. Between 1994 and 2006, she produced five essay films that took her to Vietnam, Bosnia, Israel/ Palestine, Italy and Germany — sites affected by international war — where she looked at the space between a community's collective memory and her own subjective perceptions. Lynne's films have screened at MoMA, Tate Modern, Image Forum Tokyo, Wexner Center for the Arts, and festivals such as New York Film Festival, Oberhausen Int'l Short FF, Punto de Vista, Sundance, Vancouver IFF, Viennale and Doclisboa. Retrospectives of her work have been presented at the Museum of Moving Image, Sheffield Doc/Fest, BAFICI, Cork Film Festival, Havana Film Festival.