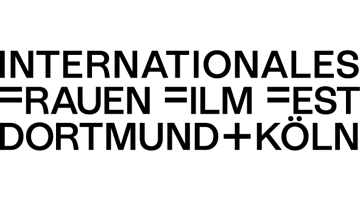 Short Film Programme: Best of Accomplices
Frauen Film Festival
April 23, 2023
https://frauenfilmfest.com/en/event/short-film-programme-best-of-accomplices/
Short Film Programme: Best of Accomplices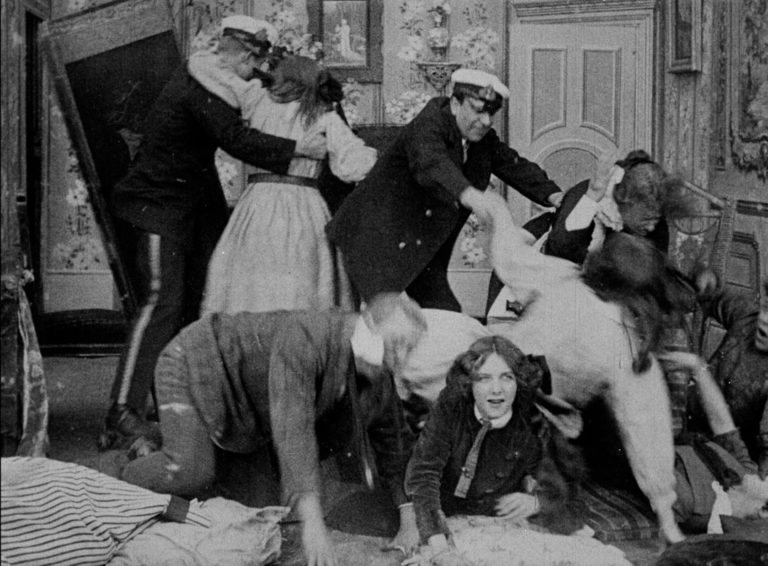 Seven colleagues from three different generations explain their personal film choices.
By and with: Cana Bilir-Meier, Lisa Domin, Jennifer Jones, Claudia Richarz, Elif Rongen-Kaynakçi, Betty Schiel and Maxa Zoller.
23 APR 2023 16:30
Schauburg Dortmund
ROSALIE AND LÉONTINE GO TO THE THEATER
Romeo Bosetti
FR | 1911 | Short film, Silent film | 4' | OW
Rosalie and Léontine Go to the Théâtre shows us the audience at a vaudeville theatre. It is refreshing to see […]
[TUNIS] / [ تونس ]
Lia Sáile
DE | 2018 | Experimental Documentary | 15' | OW
Every word, every syllable, every nuance is discussed, interpreted, rejected and translated anew. Translating a poem into another language and […]
SEMRA ERTAN
Cana Bilir-Meier
AT | DE | 2013 | Experimental | 8'
Semra Ertan was born in Turkey in 1956 and moved to her parents to the federal republic of Germany in […]
A MONTH OF SINGLE FRAMES
Barbara Hammer, Lynne Sachs
US | 2019 | Short film | 14' | OFe
A Month of Single Frames is a poignant dialogue between film-maker Lynn Sachs and her late friend Barbara Hammer. Barbara […]
PLUTONIUM BLONDE
Sandra Lahire
UK | 1987 | Experimental | 15' | OFe
As penetrating as X-rays and as colourful as fireworks: Sandra Lahire's film about female workers at a nuclear plant in […]
CUT PIECE
Yoko Ono
US | 1965 | Performance | 8' | OW
Yoko Ono sits on stage, a pair of scissors in front of her. She asks the audience to cut open […]
RESERVATION
Clara van Gool
NL | 1988 | Short film | 9' | OW
Leaves rustle. Foxes stir. Cracked brick walls beguile. Black and white frames flicker, leap, and shudder as two women, clad […]
---
Description of Program
https://frauenfilmfest.com/en/movie-category/focus-2023-en/
FOCUS
Focus: Accomplices
For over 130 years, women have contributed to creating images for the cinema. Stories of self-empowerment lie at the heart of all important feminist movements. Cinema enables us as film-makers and audiences to show solidarity with people of yesteryear and perhaps even fall rapturously in love with them. In all decades – since the silent films of the 1910s – radical, anarchic heroines have inspired us, and we can connect with them as accomplices through time and across generations. Valuable clues into current feminist practices lurk in the archive.
We've gone for a bold concept with the Focus section: We've formed groups spanning various timeframes. We look for common links, friction points and feelings to make the experience of encountering other people a less solitary one. This time-crazy idea is inspired by Carolyn Dinshaw'snconcept of »Communities Across Time«. In »Getting Medieval«, the historian evokes queer communities in the late 14th century based on medieval texts, opening up for us and herself a desire across centuries where past and present touch.
Our programme invites you to interact with women accomplices across time. Cinema is such an ideal medium for this, as the audience and the characters on the screen can experience direct relationships while time axes can be turned all ways. We can mobilise greater energy for feminist causes when we know the achievements of different feminist positions outside our own radius.
---
Description of Festival
https://frauenfilmfest.com/en/festinfo/mission-statement/
Internationales Frauen Film Fest Dortmund+Köln is Germany's largest forum for women in the film industry and presents outstanding films by women spanning all genres and styles. For almost 40 years the festival has played an active role in ensuring that films by women directors are seen, appreciated and celebrated. We promote the influence of women in all fields of the cinema industry, mainly as directors, but also cinematographers, producers, scriptwriters, composers, songwriters and, actors to name but a few.