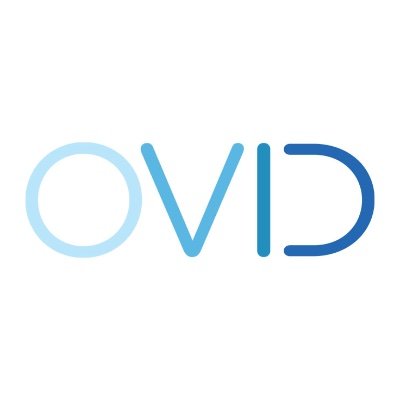 February 2022 Ovid Newsletter
https://mailchi.mp/03bec52eb11e/february-releases?e=[UNIQID]
OVID in February Includes 32 Films with 10 Exclusive Streaming Premieres
Five French cinema classics, acclaimed Asian cinema, films by Charles Burnett and Shirley Clarke, and much more!
OVID.tv is proud to announce its February slate of thirty-two (32) streaming releases, including ten (10) exclusively streaming on OVID.
OVID's February slate celebrates Black History Month with eight classic films exploring the Black experience at home and abroad. These include the 1948 documentary STRANGE VICTORY (branded communist propaganda at the time of its release), COME BACK, AFRICA, and Charles Burnett's memorable slice of life drama MY BROTHER'S WEDDING.
Just in time for Valentine's Day, OVID is proud to premiere five classic French films in February. The fun begins with three films by the French filmmaker and screenwriter Marc Allégret: the swooning 1955 melodrama SCHOOL FOR LOVE (starring a young Brigitte Bardot), the 1955 D.H. Lawrence adaptation LADY CHATTERLY'S LOVER, and the delightfully fluffy 1953 farce JULIETTA.
A week later, OVID offers up two seldom-seen films by Jacques Doniol-Valcroze, central figure of the French New Wave, author, actor, and co-founder of Cahiers du Cinéma: the racy 1960 film A GAME FOR SIX LOVERS (featuring music by Serge Gainsbourg) and the 1961 political thriller LA DENONCIATION (THE IMMORAL MOMENT).
Other titles in OVID's February slate include Shirley Clarke's Beat classic THE CONNECTION, the delightful Hong Kong genre farce VAMPIRE CLEANUP DEPARTMENT, Ilan Ziv's eye-opening EXILE, A MYTH UNEARTHED, and five more indelible short films by OVID favorite Lynne Sachs.
Details on all films coming to OVID in February are below.
---
Wednesday, February 9
And Then We Marched
Directed by Lynne Sachs, Documentary Short, 2017
US
Filmmaker Lynne Sachs shoots Super 8mm film of the first Women's March in 2017 in Washington, D.C. and intercuts this recent footage with archival material of early 20th Century Suffragists marching for the right to vote, 1960s antiwar activists and 1970s advocates for the Equal Rights Amendment.
A Biography of Lilith
Directed by Lynne Sachs, Documentary Short, 1997
US
In a lively mix of narrative, collage and memoir, A Biography of Lilith updates the creation myth by telling the story of the first woman. Lilith's betrayal by Adam in Eden and subsequent vow of revenge is recast as a modern tale with a present-day Lilith musing on a life that has included giving up a baby for adoption and working as a bar dancer. Interweaving mystical texts from Jewish folklore with interviews, music and poetry, director Lynne Sachs reclaims this cabalistic parable to frame her own role as mother.
Tip of My Tongue
Directed by Lynne Sachs, Documentary, 2017
US
To celebrate her 50th birthday, filmmaker Lynne Sachs gathers together other people, men and women who have lived through precisely the same years but come from places like Iran or Cuba or Australia or the Lower East Side, not Memphis, Tennessee where Sachs grew up. She invites 12 fellow New Yorkers – born across several continents in the 1960s – to spend a weekend with her making a movie. Together they discuss some of the most salient, strange, and revealing moments of their lives in a brash, self-reflexive examination of the way in which uncontrollable events outside our own domestic universe impact who we are. (Anthology Film Archives Calendar).
A Month of Single Frames (for Barbara Hammer)
Directed by Lynne Sachs, Documentary Short, 2019
US
In 1998, experimental filmmaker Barbara Hammer took part in a one-month residency at a Cape Cod dune shack without running water or electricity, where she shot film, recorded sound and kept a journal. In 2018 she gave all of this material to Lynne Sachs and invited her to make a film with it.
A Year in Notes and Numbers
Directed by Lynne Sachs, Documentary Short, 2017
US
A year's worth of to-do lists confronts the unavoidable numbers that are part and parcel of an annual visit to the doctor. The quotidian and the corporeal mingle and mix. Family commitments, errands and artistic effusions trade places with the daunting reality of sugar, cholesterol, and bone.