May 2020
Competition Selection 2020
International Competition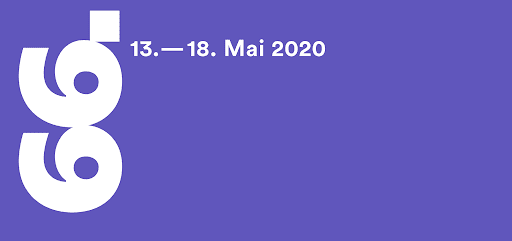 International Competition:
The world's oldest short film competition is a forum for experiments, unusual content and formats, and the place for cinematic discoveries. Every year, filmmakers from all over the world present themselves here.

The International Competition selection includes artistic contributions from all genres, explores the freedom of the short form, surprises and enriches the audience. The industry audience research new films here and a premiere screened in this competition is often a springboard for selection by other festivals – not least for the Oscar (Academy of Motion Picture Arts and Sciences).
The competition presents a selection of the most interesting works of the year and invites filmmakers from all over the world to present their work in person. In the International Competition, only German festival premieres are shown, including numerous world premieres. There is also a focus on works from countries outside the strong production infrastructures, especially from Eastern and South Eastern Europe and the African states.
The films selected by an independent committee from well over 6,000 submissions compete for prize money of 25,500 €. Prizes are awarded by four juries: the International Jury, the Jury of the Ministry of Culture and Science of North Rhine-Westphalia, the Ecumenical Jury and the FIPRESCI Jury. 
---
Jury of the International Competition 2020
Frank Beauvais, filmmaker, France
Lerato Bereng, curator, South Africa
Dmitry Frolov, curator, Russia
Michał Matuszewski, curator, Poland
Brittany Shaw, curator, USA
---
Among the international competition films were works by
Eija-Liisa Ahtila, Santiago Álvarez, Lindsay Anderson, Roy Andersson, Kenneth Anger, Andrea Arnold, Yael Bartana, Neil Beloufa, Jürgen Böttcher, Walerian Borowczyk, Stan Brakhage, Vera Chytilová, Jem Cohen, Terence Davies, Khavn De La Cruz, Valie Export, Milos Forman, Robert Frank, Karpo Godina, James Herbert, Takashi Ito, Joris Ivens, Ken Jacobs, Jean-Pierre Jeunet, Isaac Julien, Miranda July, William Kentridge, Jan Lenica, George Lucas, Dusan Makavejev, Jonas Mekas, Mike Mills, Kornel Mundruczo, Robert Nelson, Yoko Ono, Adina Pintilie, Roman Polanski, Laure Prouvost, Alain Resnais, Pipilotti Rist, Martin Scorsese, Cate Shortland, John Smith, Michael Snow, Alexander Sokurov, Jan Svankmajer, Eva Stefani, István Szabó, Matsumoto Toshio, François Truffaut, Gus Van Sant, Agnès Varda, Bill Viola, Apitchatpong Weerasethakul, Jia Zhang-Ke, Zelimir Zilinik

---
Full 2020 Program
Australia
Cuckoo Roller, Paddy Hay, 2019, 15'10", International Competition
The Echo, Michael Gupta, 2020, 02'30", Children's and Youth Film Competition
Austria
Heavy Metal Detox, Josef Dabernig, 2019, 12'00", International Competition
Pomp, Katrina Daschner, 2020, 07'43", International Competition
Austria/Germany
The Institute, Alexander Glandien, 2020, 13'00", German Competition
This Makes Me Want to Predict the Past, Cana Bilir-Meier, 2019, 16'05'', German Competition
Belgium
Le Poisson fidèle, Atelier Collectif, 2019, 07'40", Children's and Youth Film Competition
Belgium/Georgia
Da-Dzma, Jaro Minne, 2019, 15'36", International Competition
Brazil
Baile, Cíntia Domit Bittar, 2019, 18'00", Children's and Youth Film Competition
O Jardim Fantástico, Fábio Baldo/Tico Dias, 2020, 20'30", International Competition
Canada
Le mangeur d'orgues, Diane Obomsawin, 2019, 01'19", International Competition
Oursons, Nicolas Renaud, 2019, 09'10", International Competition
Canada/Portugal
The Initiation Well, Chris Kennedy, 2020, 03'30", International Competition
Chile
Extrañas Criaturas, Cristina Sitja/Cristobal Leon, 2019, 15'00", International Competition/Children's and Youth Film Competition
China
I Am the People_I, Li Xiaofei, 2019, 25'00", International Competition
Phoenix, Su Zhong, 2020, 07'27", International Competition
Colombia
PLATA O PLOMO, Nadia Granados, 2019, 04'19", International Competition
Ramón, Natalia Bernal Castillo, 2020, 07'10", Children's and Youth Film Competition
Croatia
Porvenir, Renata Poljak, 2020, 12'15", International Competition
Strujanja, Katerina Duda, 2019, 16'10", International Competition
Cuba
Las Muertes de Arístides, Lázaro Lemus, 2019, 16'10", International Competition
Czech Republic
Apparatus as a Goal of History, Zbyněk Baladrán, 2019, 13'52", International Competition
Milenina píseň, Anna Remešová/Marie Lukacova, 2019, 09'01", International Competition
Finland
Patentti Nr. 314805, Mika Taanila, 2020, 02'16", International Competition
Talvinen järvi, Petteri Saario, 2019, 15'00", Children's and Youth Film Competition
Finland/Hungary
Crossing Paths, Éva Freund, 2019, 09'55", International Competition
France
Cœur Fondant, Benoît Chieux, 2019, 11'20", Children's and Youth Film Competition
Esperança, Cécile Rousset/Jeanne Paturle/Benjamin Serero, 2019, 05'25", Children's and Youth Film Competition
Never look at the Sun, Baloji, 2019, 05'16", International Competition
Mat et les gravitantes, Pauline Penichout, 2019, 26'00", International Competition
Moutons, loup et tasse de thé…, Marion Lacourt, 2019, 12'10", Children's and Youth Film Competition
Sous la canopée, Bastien Dupriez, 2019, 06'38", Children's and Youth Film Competition
Têtard, Jean-Claude Rozec, 2019, 13'40", Children's and Youth Film Competition
Un lynx dans la ville, Nina Bisiarina, 2019, 06'48", Children's and Youth Film Competition
France/Argentinia
Aquí y allá, Melisa Liebenthal, 2019, 21'41", International Competition
France/China
Nan Fang Shao Nv (She Runs), Qiu Yang, 2019, 19'32", Children's and Youth Film Competition
France/Germany
Sans plomb, Louise Groult, 2019, 08'00'', Children's and Youth Film Competition
France/Morocco
Sukar, Ilias El Faris, 2019, 09'00", Children's and Youth Film Competition
France/South Africa/Germany
Shepherds, Teboho Edkins, 2020, 27'00", German Competition/International Competition
France/South Korea
Boriya, Min Sung Ah, 2019, 17'13", Children's and Youth Film Competition
Georgia/Germany
Scenes from Trial and Error, Tekla Aslanishvili, 2020, 32'00", German Competition
Germany
Abgelaufen, Roman Schaible, 2019, 04'39", MuVi Award
AQUA IMPROMPTU, Ebba Jahn, 2019, 13'12", German Competition
attractions, Patrick Wallochny, 2019, 04'16", Children's and Youth Film Competition
Beasts Of No Nation, Krzysztof Honowski, 2019, 09'28", German Competition
Becky's Weightloss Palace, Bela Brillowska, 2020, 08'00", Children's and Youth Film Competition
Berzah, Deren Ercenk, 2020, 26'22", NRW Competition
Causality and Meaning, Martin Brand, 2020, 09'17", German Competition
Chico Crew I, Christine Gensheimer, 2020, 2'17", MuVi Award
Das war unsere BRD, Ariane Andereggen/Ted Gaier, 2019, 10'01", MuVi Award
Der natürliche Tod der Maus, Katharina Huber, 2020, 21'34", German Competition
Die sehen ja nur, die wissen ja nichts, Silke Schönfeld, 2020, 26'58", NRW Competition
Dunkelfeld, Marian Mayland/Patrick Lohse/Ole-Kristian Heyer, 2020, 17'35",German Competition
Eurydike, Zaza Rusadze/Andreas Reihse, 2020, 03'45", MuVi Award
Freeze Frame, Soetkin Verstege, 2019, 05'00", Children's and Youth Film Competition
Ganze Tage zusammen, Luise Donschen, 2019, 23'00", German Competition
If there is love, you will take it, Daniel Hopp, 2020, 10'41", German Competition
Im toten Park, Moritz Liewerscheidt, 2019, 08'00", NRW Competition
Introspektion, Hamid Kargar, 2019, 04'14", MuVi Award
Jona, Jonathan Schaller, 2019, 16'12", NRW Competition
Kunst, Dietrich Brüggemann, 2019, 03'57", MuVi Award
L'Artificio, Francesca Bertin, 2020, 23'00", German Competition
Labor of Love, Sylvia Schedelbauer, 2020, 11'30", German Competition
Mad Mieter, M + M (Weis/De Mattia), 2019, 06'09", German Competition
Nackenwirbel, DIE GLITZIES/Nina Werner/Simon Quack/André Siegers/Bernd Schoch, 2020, 05'53", MuVi Award
Passage, Ann Oren, 2020, 12'48", German Competition
Phoenix, Florian Felix Koch, 2020, 13'32", NRW Competition
Play Me That Silicon Waltz Again, Rainer Knepperges, 2019, 03'41", NRW Competition
schichteln, Verena Wagner, 2019, 21'28", German Competition
Shadowbanned, Jan Lankisch, 2020, 03'28", MuVi Award
Semiotics of the City, Daniel Burkhardt, 2020, 04'00", NRW Competition
SUGAR, Bjørn Melhus, 2019, 20'30", German Competition
there may be uncertainty, Paul Reinholz, 2020, 28'58", NRW Competition
Vicious, Lucie Friederike Mueller, 2019, 02'35", MuVi Award
VIVE LA LIBERTÉ, Dieter Reifarth/Vollrad Kutscher, 2019, 05'32", German Competition
Wer sagt denn das?, Timo Schierhorn/UWE, 2019, 03'00", MuVi Award
Germany/India
them people, Nausheen Javed, 2020, 05'37", NRW Competition
Germany/Jordan
The Ghosts We Left at Home, Faris Alrjoob, 2020, 21'00", German Competition
Germany/Latvia
Klusā daba, Anna Ansone, 2020, 22'00", NRW Competition
Germany/Turkey
Letters from Silivri, Adrian Figueroa, 2019, 15'50", German Competition
Onun Haricinde, İyiyim, Eren Aksu, 2020, 14'00", German Competition
Germany/Ukraine
Nolove, Sergii Kushnir, 2020, 03'27", MuVi Award
Germany/USA
Sketch Artist, Loretta Fahrenholz, 2019, 03'44", MuVi Award
Ghana
King of Sanwi, Akosua Adoma Owusu, 2020, 07'18", International Competition *
Greece
BELLA, Thelyia Petraki, 2020, 24'30", International Competition
Hungary/Armenia
What We Still Can Do, Nora Ananyan, 2019, 14'34", International Competition
India
Bittersweet, Sohrab Hura, 2019, 13'48", International Competition
Ireland
Christy, Brendan Canty, 2019, 14'17", Children's and Youth Film Competition
Receiver, Jenny Brady, 2019, 14'36", International Competition
Japan
Chinbin Western, Kazoku no Hyosho (Chinbin Western, Representation of the family), Chikako Yamashiro, 2019, 32'00", International Competition
yumemi banani utsutsu (Dreaming Away), Yuta Masuda, 2019, 09'38", International Competition
Kyrgyzstan
Abzel, Aizhamal Akchalova, 2019, 11'47", International Competition
Ayana, Aidana Topchubaeva, 2019, 20'44", Children's and Youth Film Competition
Latvia
MAN, Yulia Timoshkina, 2020, 11'45", International Competition
Malaysia
Camera Trap, Chris Chan Fui Chong, 2019, 09'40", International Competition
Mexico
( ( ( ( ( /*\ ) ) ) ) ) (ecos del volcán), Charles Fairbanks/Saul Kak, 2019, 18'15", International Competition
Dresden Codex, Colectivo los ingrávidos, 2019, 04'59", International Competition
Nepal
Junu Ko Jutta, Kedar Shrestha, 2019, 13'02", Children's and Youth Film Competition
Netherlands
Elf, Luca Meisters, 2019, 12'52", Children's and Youth Film Competition
En route, Marit Weerheijm, 2019, 10'09", Children's and Youth Film Competition
L'eau Faux, Serge Onnen/Sverre Fredriksen, 2020, 15'30", International Competition
Zachte Krachten, Julia Kaiser, 2019, 20'56", International Competition
Norway
Cuojnasat, Ann Holmgren, 2019, 02'34", Children's and Youth Film Competition
Philippines
Escape Velocity, Jon Lazam, 2019, 02'00"', International Competition
We still have to close our eyes, John Torres, 2019, 13'00", International Competition
Poland
Śnię o Rosji, Evgeniia Klemba, 2020, 08'50", International Competition
Portugal
Six Portraits of Pain, Teresa Villaverde, 2019, 25'02", International Competition
Singapore
The Smell of Coffee, Nishok Nishok , 2019, 11'38", Children's and Youth Film Competition
South Korea
Front Door, Ye-jin Lee, 2019, 03'12", Children's and Youth Film Competition
Spain
Grietas, Alberto Gross, 2019, 12'23", Children's and Youth Film Competition
Profecía, Julieta Juncadella, 2020, 13'11", International Competition
Sweden
En film, Mårten Nilsson, 2019, 04'14", International Competition
Jamila, Sophie Vukovic, 2019, 13'02", Children's and Youth Film Competition
Switzerland
Alma Nel Branco, Agnese Làposi, 2019, 24'50", International Competition
Der kleine Vogel und die Bienen, Lena von Döhren, 2020, 04'30", Children's and Youth Film Competition
Gira Ancora, Elena Petitpierre, 2019, 22'09", International Competition
Warum Schnecken keine Beine haben, Aline Höchli, 2019, 10'44", Children's and Youth Film Competition
Switzerland/UK
Getting Started, William Crook, 2019, 02'01", Children's and Youth Film Competition
Taiwan
Wan Ru Yan Huo (Like Fireworks), Ting-wei Chang,, 2019, 15'00", Kinder- und Jugendfilmwettbewerb
Thailand
I'm Not Your F***ing Stereotype, Hesome Chemamah, 2019, 28'59", Children's and Youth Film Competition
Turkey
Ahtapot, Engin Erden, 2019, 12'26", Children's and Youth Film Competition
MAMAVILLE, Irmak Karasu, 2019, 20'46", International Competition
UK
A Thin Place, Fergus Carmichael, 2019, 12'16", International Competition
Amaryllis – a Study, Jayne Parker, 2020, 07'00", International Competition
Dungarees, Abel Rubinstein, 2019, 05'30", Children's and Youth Film Competition
Hacer Una Diagonal Con La Musica, Aura Satz, 2019, 10'20", International Competition
Hard, Cracked the Wind, Mark Jenkin, 2019, 17'18", International Competition
Our Largest, Marcus Forde, 2019, 05'32", Children's and Youth Film Competition
Turning, Linnéa Haviland, 2019, 01'50", Children's and Youth Film Competition
UK/Germany
Junkerhaus, Karen Russo, 2019, 07'30", International Competition
USA
A Song Often Played on the Radio, Raven Chacon/Cristobal Martinez, 2019, 23'25", International Competition
A Month of Single Frames, Lynne Sachs, 2019, 14'12", International Competition
Furthest From, Kyung Sok Kim, 2019, 18'58", Children's and Youth Film Competition
Hampton, Kevin Jerome Everson/Claudrena N. Harold, 2019, 06'00", International Competition
Isn't it a Pity, Heather Trawick, 2019, 07'50", International Competition
South Korea/USA
Latency/ Contemplation 6, Seoungho Cho, 2020, 06'51", International Competition
Vietnam/Taiwan
không đề #2 (untitled #2), Nguyen Anh Tu Pham, 2019, 03'02", International Competition
* Not running as part of the online festival.
https://www.kurzfilmtage.de/en/festival/competition-selection/
https://www.kurzfilmtage.de/en/festival/sections/international/