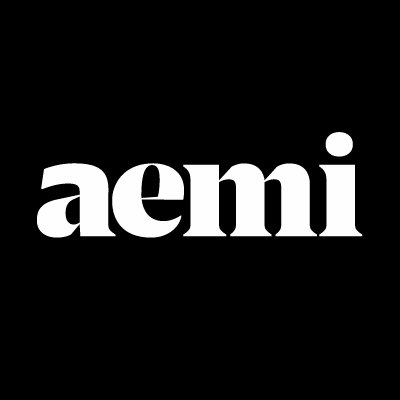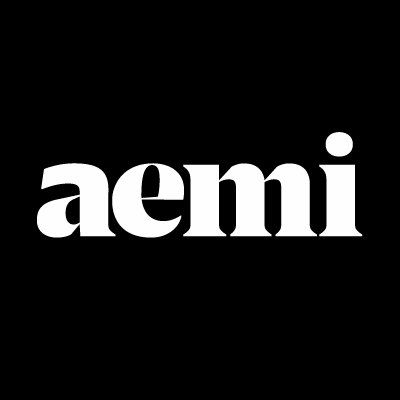 66th Cork Film Festival
November 16-18, 2021
https://2021.corkfilmfest.org/films/aemi-artist-in-focus-lynne-sachs-615afd65aae68d005a5685ed
I will be heading to Cork International Film Festival in Ireland to present "Film About a Father Who" with 10 short films as part of their AEMI artist focus on my work. Honored to share four collaborative film poems: "Longings" made with filmmaker Moira Sweeney (who will be there with us!); "A Month of Single Frames" made with Barbara Hammer; "Girl is Presence" made with Anne Lesley Selcer; and, "Starfish Aorta Colossus" made with Paolo Javier.
---
Making work since the 1980s Lynne Sachs' films have incorporated a cross-pollination of forms that extend to the essay film, documentary, collage, performance, and poetry. Deeply reflexive, Sachs' films to date have outlined a rich interplay between the personal and the socio-political. aemi is delighted to present this overview of selected short works by Lynne Sachs at Cork International Film Festival, many of which are screening in Ireland for the first time.
In addition to this shorts programme Lynne will also be in attendance at the festival for the Irish premiere of her celebrated feature Film About a Father Who.
CAROLEE, BARBARA & GUNVOR Lynne Sachs
From 2015 to 2017, Lynne visited with Carolee Schneemann, Barbara Hammer and Gunvor Nelson, three artists who embraced the moving image throughout their lives.
STILL LIFE WITH WOMEN AND FOUR OBJECTS Lynne Sachs
A portrait that falls somewhere between a painting and a poem, a look at a woman's daily routines and thoughts via an exploration of her as a 'character'.
DRAWN AND QUARTERED Lynne Sachs
Optically printed images of a man and a woman fragmented by a film frame that is divided into four distinct sections.
THE HOUSE OF SCIENCE: A MUSEUM OF FALSE FACTS Lynne Sachs
A girl's difficult coming-of-age rituals are recast into a potent web for affirmation and growth.
GIRL IS PRESENCE Lynne Sachs and Anne Lesley Selcer
Against the uncertain and anxious pandemic atmosphere, inside domestic space, a 'girl' arranges and rearranges a collection of small and mysterious things.
LONGINGS Lynne Sachs and Moira Sweeney
A collaboration exploring the resonances and ruptures between image and language.
DRIFT AND BOUGH Lynne Sachs
Lynne Sachs spends a winter morning in Central Park shooting film in the snow. Holding her Super 8mm camera, she takes note of graphic explosions of dark and light and an occasional skyscraper.
STARFISH AORTA COLOSSUS Lynne Sachs
Poetry watches film. Film reads poetry. Paolo Javier's text is a catalyst for digital sculpting of an 8mm Kodachrome canvas.
MAYA AT 24 Lynne Sachs
Lynne Sachs films her daughter Maya at 6, 16 and 24.
A MONTH OF SINGLE FRAMES Lynne Sachs with and for Barbara Hammer
In 1998, filmmaker Barbara Hammer had an artist residency in a shack without running water or electricity. She shot film and kept a journal. In 2018 Hammer, facing her own imminent death, gave her material to Lynne and invited her to make a film.
---
aemi @ CIFF: Contested Legacies – Lynne Sachs and Myrid Carten
10 November 2021 / 8pm / Triskel Arts Centre Cinema
8pm Cinema screening and Q&A
https://aemi.ie/event/aemi-ciff-contested-legacies-lynne-sachs-and-myrid-carten/
The Irish premiere of Lynne Sachs' celebrated feature Film About a Father Who screens here alongside the world premiere of Myrid Carten's short film Sorrow had a baby. Both artists will be in attendance for a discussion of their work following the screening.
Both Film About a Father Who and Sorrow had a baby deal, in very different ways, with familial legacy incorporating personal archives and pushing against the traditional boundaries of documentary practice. Myrid Carten's film Sorrow had a baby is also the first film produced through aemi's annual film commissioning programme, supported by Arts Council of Ireland.

Myrid Carten, Sorrow had a baby, 2021, Ireland, 16 minutesaemi Film Commission 2021
'I absorbed the women in my life as I would chloroform on a cloth laid against my face.' – Vivan Gornick
Sorrow had a baby explores the mother-daughter relationship through multiple lenses: memory, beauty, inheritance. Who writes the stories in a family? Who can change them?
Lynne Sachs, Film About a Father Who, 2020, USA, 74 minutesOver a period of 35 years between 1984 and 2019, filmmaker Lynne Sachs shot 8 and 16mm film, videotape and digital images of her father, Ira Sachs Sr., a bon vivant and pioneering businessman from Park City, Utah. Film About a Father Who is her attempt to understand the web that connects a child to her parent and a sister to her siblings. With a nod to the Cubist renderings of a face, Sachs' cinematic exploration of her father offers simultaneous, sometimes contradictory, views of one seemingly unknowable man who is publicly the uninhibited center of the frame yet privately ensconced in secrets. In the process, Sachs allows herself and her audience inside to see beyond the surface of the skin, the projected reality. As the startling facts mount, Sachs as a daughter discovers more about her father than she had ever hoped to reveal.