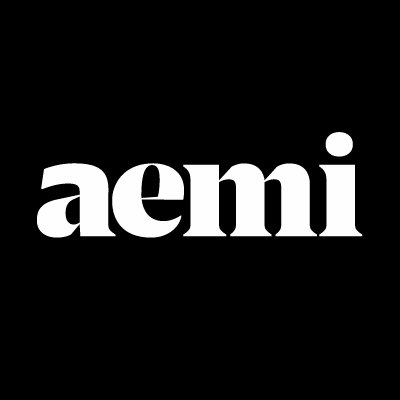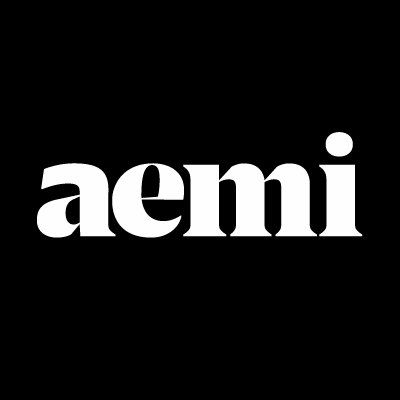 aemi @ CIFF: Workshop with Lynne Sachs
9 November 2021 / 11am – 4pm / Crawford College of Art and Design, Cork
https://aemi.ie/event/workshop-with-lynne-sachs/
We are really excited to work with aemi's Artist in Focus Lynne Sachs to deliver a workshop as part of CIFF 2021. This in-person workshop in Cork will focus on the interplay between poetry and cinema. Based in New York, Lynne Sachs is an award winning filmmaker whose work bridges personal experience and political concerns through her singular approach to filmmaking. Lynne uses both analogue and digital mediums, weaving together text, collage, painting, politics and layered sound design.
'Day Residue: A Film-Making Workshop on the Every Day' is open to both emerging and established artists interested in film and writing. The workshop is an excellent opportunity for film artists to deeply consider creative approaches to writing and film, both in relation to their own practices and within wider contexts.
Day Residue: A Film-Making Workshop on the Every Day
Lynne Sachs: According to Sigmund Freud's theory of dreams, our day residue is composed of the memory traces left by the events of our waking state. In this workshop, we explore the ways in which fragments of our daily lives can become material in writing for a personal film. While many people in the film industry rely upon a chronological process that begins with the development phase and ends with post-production, our Day Residue workshop will build on an entirely different creative paradigm that encourages artists to embraces the nuances, surprises and challenges of their daily lives as a foundation for a diaristic practice.
The day will be structured by two sessions: in addition to introducing her practice and collectively watching Lynne's programme of short films curated by aemi for CIFF (see film info below), Lynne will also lead a session on writing and film / writing for film, and the possible interplays between the two – extending to the role of poetry.
---
In-person screening programme within the workshop:
Lynne Sachs, Carolee, Barbara & Gunvor, 2018, USA, 8 min
From 2015 to 2017, Lynne visited with Carolee Schneemann, Barbara Hammer and Gunvor Nelson, three artists who embraced the moving image throughout their lives.
Lynne Sachs, Still Life With Women And Four Objects, 1986, USA, 4 minA portrait that falls somewhere between a painting and a poem, a look at a woman's daily routines and thoughts via an exploration of her as a 'character'.
Lynne Sachs, Drawn and Quartered, 1986, USA, 4 minOptically printed images of a man and a woman fragmented by a film frame that is divided into four distinct sections.
Lynne Sachs, The House of Science: A Museum of False Facts, 1991, USA, 29 min
A girl's difficult coming-of-age rituals are recast into a potent web for affirmation and growth.
Lynne Sachs and Anne Lesley Selcer, Girl is Presence, 2020, USA, 5 min
Against the uncertain and anxious pandemic atmosphere, inside domestic space, a 'girl' arranges and rearranges a collection of small and mysterious things.
Lynne Sachs and Moira Sweeney, Longings, 2021, USA/ Ireland, 90 seconds
A collaboration exploring the resonances and ruptures between image and language.
Lynne Sachs, Drift and Bough, 2014, USA, 6 minLynne Sachs spends a winter morning in Central Park shooting film in the snow. Holding her Super 8mm camera, she takes note of graphic explosions of dark and light and an occasional skyscraper.
Lynne Sachs, Starfish Aorta Colossus, 2014, USA, 4 min
Poetry watches film. Film reads poetry. Paolo Javier's text is a catalyst for digital sculpting of an 8mm Kodachrome canvas.
Lynne Sachs, Maya at 24, 2021, USA, 4 minLynne Sachs films her daughter Maya at 6, 16 and 24.
Lynne Sachs with and for Barbara Hammer, A Month of Single Frames, 2019, USA, 14 min
In 1998, filmmaker Barbara Hammer had an artist residency in a shack without running water or electricity. She shot film and kept a journal. In 2018 Hammer, facing her own imminent death, gave her material to Lynne and invited her to make a film.
---
This is a free workshop, however as numbers are limited, prior booking is essential.
Please email Emer at info@aemi.ie in advance to secure a place.
---
Biography
Lynne Sachs (Memphis, Tennessee, 1961) is a filmmaker and poet living in Brooklyn, New York. Her work explores the intricate relationship between personal observations and broader historical experiences by weaving together text, collage, painting, politics and layered sound design. Strongly committed to a feminist dialogue between cinematic theory and practice, she searches for a rigorous play between image and sound, pushing the visual and aural textures in her work with every new project. Her moving image work ranges from short experimental films, to essay films to hybrid live performances. Lynne has made 37 films, including features and shorts, which have screened, won awards or been included in retrospectives at New York Film Festival, Museum of Modern Art, Sundance, Oberhausen, Viennale, Sheffield Doc/Fest, BAFICI, RIDM Montréal, Vancouver Film Festival, Doclisboa, Havana IFF, and China Women's Film Festival. In 2014, she received the Guggenheim Fellowship in the Creative Arts.