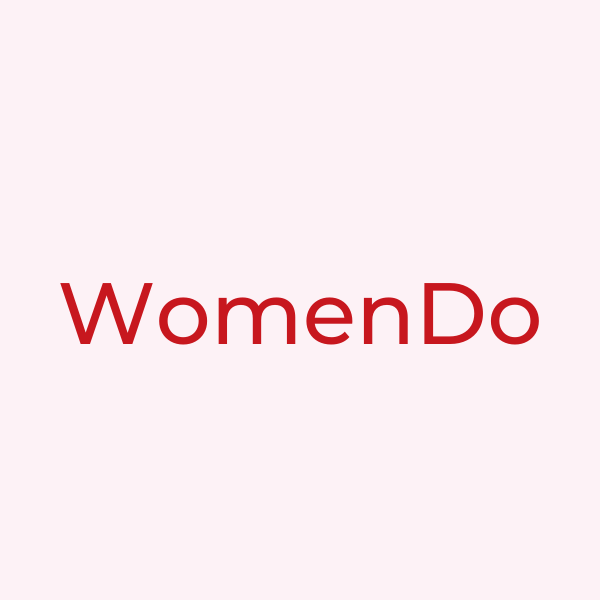 Women Do
August Interview 
By Solia Cates
https://womendo.com/august-interview
What inspired A Month of Single Frames?
I met Barbara Hammer in the late eighties in San Francisco. She was teaching a workshop on a film technique called optical printing. We were both part of the alternative, underground, experimental film community in San Francisco. We both moved to New York and stayed in contact, and when she was 70, I asked to shoot a roll of film [of Barabra and Florrie, her partner]. It took about five years, because Barbara was so busy and was also undergoing chemotherapy. When she was in her third round of chemotherapy and saw that the end was near, she gave me and three other filmmakers rolls of footage that she shot but never completed. She gave me the footage that you see in A Month of Single Frames, which she shot in 1998. She gave me the journal she kept, and I picked a few pages that she read. She got to see some of [the film], but died before I finished the edit. I thought about how I could use the film to talk to her; talk to her in the past in which she shot it, talk to her as a posthumous presence after her death, and talk to the people watching it about what we see through time. The edit and the text on the screen became a way to communicate on multiple levels.
What do you feel the gaze is within the film? Is there one gaze? Is it a meta-gaze?
There are many different ways of seeing in the film. First of all, there is the gaze at nature, and the awe at nature – I love that she transforms nature for her needs. For example, she takes little gels and manipulates the grass. Then there's the gaze that we have of a woman alone, in a place without running water, or electricity, in nature. It's a romantic idea of survival. And then the film looks at the audience and asks [the audience] to be aware of itself, to be aware of watching a film. I always feel that I'm most successful when a person leaves one of my films and they doubt something that they believed before. With this, think about what it is to spend your time alone, which many people are intimidated by, what it is to face aging, what it is to have a relationship with nature that is delicate. So many movies are about climbing this or that, running from one place to another in the shortest amount of time….You don't finish this and think "whoa, isn't she brave?", except that she was brave to think about the existential, about living, about relationships. Hopefully that brings out a different kind of empathy.
What else was important to you that you knew you wanted to see? How much did you plan, and what did you let reveal itself to you?
In this kind of filmmaking, you think a lot about intention, but you also give yourself space to let the material surprise you. Usually, the obstacle that presents itself to you can indicate something about the complexity of the work. This project wasn't just going to be about a woman spending a month in a pretty place, it was also going to be a piece that dealt with mortal coil, nature, decay. As we gaze at the human form, we're trained to look for beauty. We're constantly framing ourselves to be desirable. Something that Gunvor Nelson once said to me as I was filming flowers in her backyard, "why are you just filming the living flowers? The dead ones are so much more compelling."
Were there certain things that you found yourself inspired by when you were starting out, and have those inspirations maintained the same or have they changed over the years?
Early on in my filmmaking, I bought a 16 millimeter camera. I still have it. I bought it in 1987. I still use the same camera for almost every film I make. I have an intimate relationship with it, it's a beautiful machine, and it sort of feels like it's an extension of my body.

I made another film with Barbara Hammer, "Carolee, Barbara, and Gunvor" in 2018. Carolee Shneemann is considered one of the great thinkers and practitioners of feminist performance art, and she is also a filmmaker – she made a film called Fuses which was very inspirational for many people. Gunvor Nelson is a Swedish filmmaker who lived in the United States for many years, another huge inspiration. Those three women are major heroes of mine. They were all super important women in my life, both as artists and as friends.
What made you want to be a filmmaker?
I think that filmmaking found me. I didn't go looking for filmmaking. When I was growing up, I liked going to the movies, but I was far more interested in photography, writing, poetry, and drawing. "The movies" felt like a way to entertain and fill time. Then, I went to college and I continued to do art, but I was also a history major. There was a rift that I was unintentionally trying to sew together, which was my interest in social issues and politics with the art classes I was taking at the same time. In my junior year, I went to live in France and discovered the films of Chantal Akerman and Marguerite Duras. I had no idea that this medium, "the movies", was also this really articulate, raw, intimate, unpredictable and not-formulaic way of seeing the world, and that it could give me the opportunity to pursue some intellectual curiosities that painting, which I still love, didn't foster so much. In a sense, it was a treasure chest, or garbage can, where I could throw all of these ways of being in the world into one.
---
You can purchase and stream A Month of Single Frames here through September 17, 2021. This film is made available by the distributor, Canyon Cinema. Proceeds from the rental of this film will go to supporting the Barbara Hammer Feminist Film Award at the Ann Arbor Film Festival. Additionally, more of her films will be made available to the public this October, with The Criterion Channel's showcase of her work. For more, click here.
A Month of Single Frames is featured on our August Playlist.
---
Since the 1980s, Lynne Sachs has created cinematic works that defy genre through the use of hybrid forms and collaboration, incorporating elements of the essay film, collage, performance, documentary and poetry. Her films explore the intricate relationship between personal observations and broader historical experiences. With each project, Lynne investigates the implicit connection between the body, the camera, and the materiality of film itself. Lynne discovered her love of filmmaking while living in San Francisco. During this time, she produced her early, experimental works on celluloid which took a feminist approach to the creation of images and writing— a commitment which has grounded her work ever since. She is also deeply engaged with poetry. In 2019, Tender Buttons Press published her first book Year by Year Poems. From essay films to hybrid docs to diaristic shorts, Sachs has produced 40 films as well as numerous projects for web, installation, and performance. She has tackled topics near and far, often addressing the challenge of translation — from one language to another or from spoken work to image. Over her career, Sachs has been awarded support from the Guggenheim Foundation, the NYFA, and Jerome Foundation. Her films have screened at the Museum of Modern Art, Wexner Center, the Walker the Getty, New York Film Festival, and Sundance.
Lynne lives in Brooklyn.
---
Solia Cates is the Editor-In-Chief of WomenDo, a graduate of Yale University's Film and Media studies program, and a writer and actress based in Los Angeles. She sits down with WomenDo Founder and documentary filmmaker Rebecca Carpenter to discuss inspiration, mentorship, and the emotional impact of viewing women's stories.
---
WomenDo is a film club that highlights bold, inspiring, and groundbreaking stories made by and about women.

Our mission is to celebrate female excellence by spotlighting female filmmakers and movies that focus on womanhood. Through our uniquely curated film "playlists", members are exposed to the stories of trailblazing women who have pushed boundaries and challenged the status quo, whether their impact be personal, local, regional, or international. Through our conversation series, we sit down with women in all areas of the film industry to examine inspirations, motivations, and what it really takes to bring amazing stories to the screen.