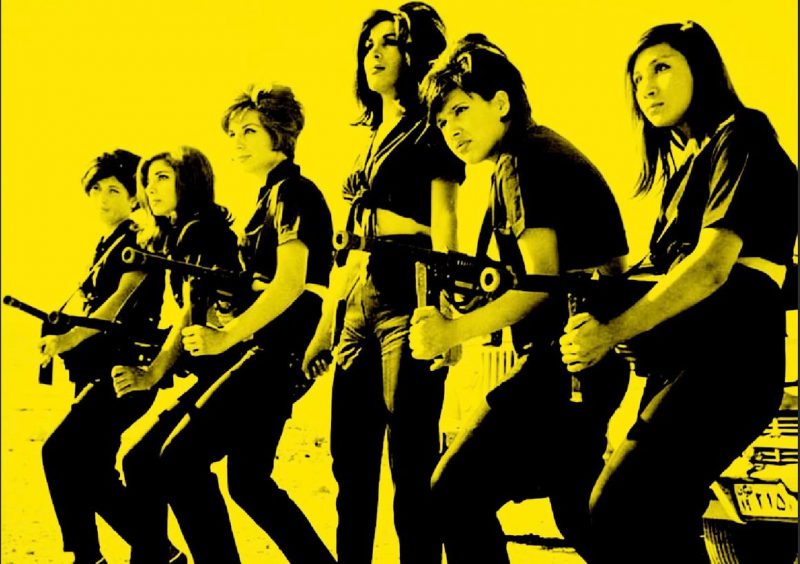 https://vimeo.com/ondemand/lynnesachs2
https://www.crypto-fiction.com/on-demand
---
Cryptofiction is excited to present five films by Lynne Sachs including: "Which Way is East" (1994); "Investigation of a Flame" (2001); "States of UnBelonging" (2005); "Your Day is My Night" (2013); and "Epistolary: Letter to Jean Vigo" (2021).
Lynne discovered her love of filmmaking while living and studying in San Francisco where she worked closely with artists Craig Baldwin, Bruce Conner, Barbara Hammer, Gunvor Nelson, and Trihn T. Min-ha. During this time, she produced her early, experimental works on celluloid which took a feminist approach to the creation of images and writing— a commitment which has grounded her body of work ever since.
From essay films to hybrid docs to diaristic shorts, Sachs has produced 40 films as well as numerous projects for web, installation, and performance. She has tackled topics near and far, often addressing directly the challenge of translation — from one language to another or from spoken work to image. These tensions were investigated most explicitly between 1994 and 2006, when Lynne produced five essay films that took her to Vietnam, Bosnia, Israel, Italy and Germany—sites affected by international war–where she looked at the space between a community's collective memory and her own subjective perceptions.
Over her career, Sachs has been awarded support from the Guggenheim Foundation, the New York Foundation for the Arts, the Rockefeller Foundation, and the Jerome Foundation. Her films have screened at venues such as the Museum of Modern Art, Wexner Center for the Arts, the Walker and the Getty, and at festivals including New York Film Festival, the Sundance Film Festival, Punto de Vista, DocAviv, and DocLisboa. Retrospectives of her work have been presented at the Museum of the Moving Image, Sheffield Doc/Fest, Buenos Aires International Festival of Independent Cinema, Festival International Nuevo Cine in Havana, and China Women's Film Festival. Her 2019 film "A Month of Single Frames" won the Grand Prize at Oberhausen Festival of Short Films in 2020. In 2021, both the Edison Film Festival and the Prismatic Ground Film Festival at the Maysles Documentary Center awarded Lynne for her body of work in the experimental and documentary fields.
---
Cryptofiction: Interview with Lynne Sachs
---
ABOUT
Cryptofiction is an international distribution and production platform based in London, UK.
With over 25 years of combined experience as filmmakers and over a decade as distributors, our team is devoted to bring the attention and viewership deserved by the remarkable and courageous titles that we represent. In addition to distribution services, we offer a wide range of production support for rising and established moving-image makers.

OUR MISSION
We are dedicated to supporting and representing independent cinema from around the world.
Our top priority is to foster excellence amongst an intergenerational community of visionaries and to help younger talent meet and rise in conjunction with established filmmakers. Our on-demand platform is a virtual extension of our distribution agenda. Dedicated to supporting and promoting excellent independent cinema from around the globe, we have carefully curated an exciting set of programs consisting of a mix of young and established filmmakers. As part of our ongoing programming, we offer a new range of films and thematics every 3 months. Unlike similar commercial platforms, we do not and will not operate on a subscription basis. Our viewers are encouraged to browse and watch their desired programs whenever they wish. We are hoping this platform would become a viable means to generate passive income for the remarkable artists and filmmakers that we represent.
In addition to our on-demand services, we run an annual virtual film festival also dedicated to global intergenerational discourses on relevant thematics and contemporary issues. Supplementing these platforms are a series of one-off events and surprise programmings that bring timely attention to the work of filmmakers as unique socio-political struggles arise.
---
Mania Akbari (b. Tehran, 1974) is an internationally acclaimed artist and filmmaker. Her provocative, revolutionary and radical films were recently the subject of retrospectives at the BFI, Lon- don (2013), the DFI, Denmark (2014), Oldenburg International Film Festival, Germany (2014), Cyprus Film Festival (2014) and Nottingham Contemporary UK (2018). Her films have screened at festivals around the world and have received numerous awards including German Independence Honorary Award, Oldenberg (2014), Best Film, Digital Section, Venice Film Festival (2004), Nantes Special Public Award Best Film (2007) and Best Director and Best film at Kerala Film Festival (2007), Best Film and Best Actress, Barcelona Film Festival (2007). Akbari was exiled from Iran and currently lives and works in London, a theme addressed in 'Life May Be' (2014), co-directed with Mark Cousins. This film was released at Karlovy Vary Film Festival and was nominated for Best Documentary at Edinburgh International Film Festival (2014) and Asia Pacific Film Festival (2014). Akbari's latest film 'A Moon For My Father', made in collaboration with British artist Douglas White, premiered at CPH:DOX where it won the NEW:VISION Award 2019. The film also received a FIPRESCI International Crit- ics Award at the Flying Broom Festival, Ankara.