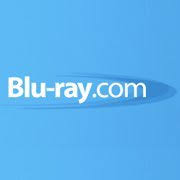 Posted November 19, 2021 03:43 AM by
https://www.blu-ray.com/news/?id=29659
Cinema Guild has officially announced that it will release on Blu-ray Lynne Sachs' Film About a Father Who (2020) and Jia Zhang-ke's Swimming Out Till the Sea Turns Blue (2020). The two releases will be available for purchase on December 7.
---
Label description: Over a period of 35 years between 1984 and 2019, filmmaker Lynne Sachs shot 8 and 16mm film, videotape and digital images of her father, Ira Sachs Sr., a bon vivant and pioneering businessman from Park City, Utah. Film About a Father Who is her attempt to understand the web that connects a child to her parent and a sister to her siblings.
With a nod to the Cubist renderings of a face, Sachs' cinematic exploration of her father offers simultaneous, sometimes contradictory, views of one seemingly unknowable man who is publicly the uninhibited center of the frame yet privately ensconced in secrets. With this meditation on fatherhood and masculinity, Sachs allows herself and her audience to see beneath the surface of the skin, beyond the projected reality. As the startling facts mount, she discovers more about her father than she had ever hoped to reveal.
Special Features and Technical Specs:
Four short films by Lynne Sachs:

Drawn and Quartered (4 min. color 16mm, silent, 1986)
Which Way Is East: Notebooks from Vietnam (33 min., 16mm, 1994)
A Month of Single Frames (14 min. color sound 2019 )
Maya at 24 (4 min. 16 mm 2021)

Film and Family: a discussion between Lynne Sachs, Ira Sachs and Kirsten Johnson
Audio commentary with Director Lynne Sachs
Theatrical trailer
Booklet featuring essay by Ela Bittencourt
---
Swimming Out Till the Sea Turns Blue
Label description: From master director Jia Zhang-Ke (Ash Is Purest White, A Touch of Sin) comes a vital document of Chinese society since 1949. Jia interviews three prominent authors—Jia Pingwa, Yu Hua, and Liang Hong—born in the 1950s, 1960s and 1970s, respectively. In their stories, we hear of the dire circumstances they faced in their rural villages and small towns, and the substantial political effort undertaken to address it, from the social revolution of the 1950s through the unrest of the late 1980s. In their faces, we see full volumes left unsaid. Jia weaves it all together with his usual brilliance. SWIMMING OUT TILL THE SEA TURNS BLUE is an indispensable account of a changing China from one of the country's foremost cinematic storytellers.
Special Features and Technical Specs:
Video introduction by Jia Zhang-Ke
Q&A with Jia Zhang-Ke moderated by Michael Berry, Director of the Center for Chinese Studies at UCLA
Visit – a short film by Jia Zhang-Ke commissioned by the Thessaloniki Film Festival
Theatrical Trailer
Optional English subtitles for the main feature