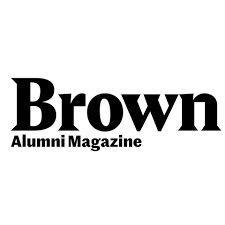 A Man in Focus – For Lynne Sachs '83, Film About a Father Who was a decades-long effort
By Brent Lang '04 / November–December 2020
October 23rd, 2020
https://www.brownalumnimagazine.com/articles/2020-10-23/a-man-in-focus
Lynne Sachs '83 editing some of the footage she first started filming in 1984 to chronicle the life of her elusive father. PHOTO: MARK STREET
Every family has its issues. But few have to deal with a parent quite like Ira Sachs Sr., the roguish, hard-living, serial philandering id at the center of a new documentary by Lynne Sachs '83, Film About a Father Who. Sachs worked on the project for three decades, beginning to shoot the film shortly after graduating from Brown with a degree in history. By turning her camera on her father, Sachs wanted to better understand a man who remained stubbornly enigmatic.
"Making a film provided me with an excuse to ask the questions I'd always wanted to ask," says Sachs.
The film doesn't let the Sachs family patriarch off the hook. It shows his charming side as well as the drive and confidence that enabled him to become a successful developer and hotelier. Yet Ira Sachs Sr.'s personal life was a jumble of failed relationships, emotionally neglected offspring, and substance abuse (he smoked pot obsessively). He also fathered nine children with six different women and was notorious for his wandering eye.
"I had different cuts of the film, one that totally forgives him and one filled with rage," says Sachs. "The final version falls somewhere between those poles. I hope it gives audiences permission to dig deep with their own parents."
As a director, Sachs has a penchant for tackling challenging subjects, making movies about everything from an Israeli filmmaker killed near the West Bank (States of Unbelonging) to New York City laundromats (The Washing Society). She also recently published Year by Year, her first collection of poetry. Sachs credits Brown, and particularly the late Naomi Schor, who taught French literature and feminist theory, with honing her analytical skills.
"She taught me how to read and how to observe," said Sachs. "I like attention to detail in films. I believe the micro ends up revealing the macro."
Film About a Father Who had its world premiere on the opening night of Slamdance in Park City, Utah, and screened at MoMA's Documentary Fortnight, where Ira Sachs Sr. was in attendance. Despite the fact that the film is an unvarnished look at his life and legacy, the elder Sachs is pleased with the final cut.
"When he watched it, I saw him cry for the first time," said Sachs. "Part of the weeping was that feeling of here's your life. I filmed this for decades, so it's impossible to not watch it and feel the vulnerability of your own passage."
—
Film About a Father Who will be released in U.S. theaters soon. Lynne Sachs' first book of poetry, Year by Year Poems is out now from Tender Buttons Press. For more information on Sachs' work, please see: http://www.lynnesachs.com/