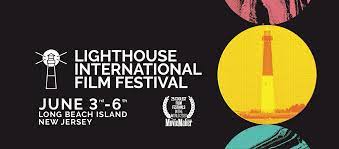 Lighthouse International Film Festival
Masterclass on the Every Day by LYNNE SACHS
June 6, 2021           
https://www.goelevent.com/LIFF/e/MasterclassontheEveryDaybyLYNNESACHS
FREE for filmmakers and IN&OUT PASS HOLDERS!!
According to Freud's theory of dreams, our day residue is composed of the memory traces left by the events of our waking state. In this workshop, we explore the ways in which fragments of our daily lives can become material for the making of a personal film. While many people in the film industry rely upon a chronological process that begins with the development phase and ends with post-production, our interaction will build on an entirely different creative paradigm that encourages participants to embrace the nuances, surprises and challenges of their daily lives as a foundation for a diaristic practice.
FREE for Filmmakers and IN&OUT PASS HOLDERS
Three of Lynne Sachs films are available at Lighthouse Virtual Festival:
Your Day is My Night (64 min., 2013)
Tip of My Tongue (80 min.,2017)
Film About a Father Who (74 min. 2020)