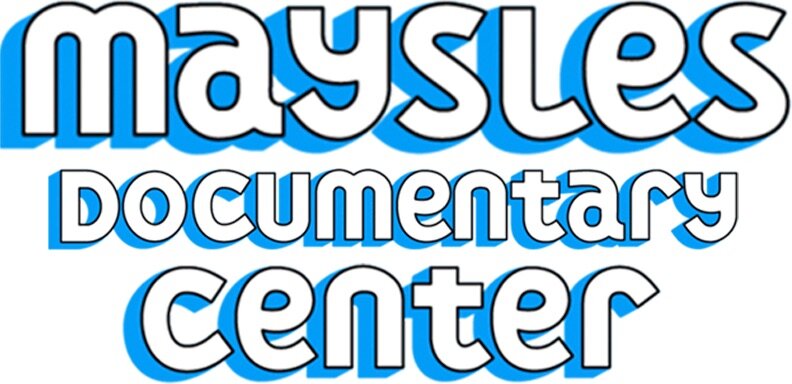 05/25 – 05/27
Maysles Documentary Center
STILL/MOVING: A Poetry & Documentary Workshop
Please join us for STILL/MOVING, a two-part, immersive (and virtual, of course!) poetry and documentary workshop, hosted by renowned artists and longtime collaborators, Lynne Sachs and Paolo Javier!
In this workshop, participants will explore and expand intersections between still/moving images and written/spoken words. Lynne and Paolo will share insights and experiences they have in bridging poetry and cinema in their own work and show examples from their personal collaborations, including Starfish Aorta Colossus (2015, 5 min.). In this film, a stanza from Paolo's poem of the same name (out of his book Court of the Dragon from the same year) activates nearly 25 years worth of rediscovered 8mm film from Lynne's personal archives. The film centers both the resonances and ruptures between Paolo's haunting words and Lynne's cinematic journeys.
On Day 1, participants will gain insights into this process with examples of filmmakers and poets whose practices explore and encompass both images and texts. Discussion will include (but certainly not be limited to!): the activation of archival images, visualization of poetic texts, overlaying text on the moving image, live poetry and expanded cinema performance (facilitators will touch on the traditional Japanese benshi performers who live-narrated silent films and Walter Lew's art of movietelling), poetic approaches to observational documentary, the "cine-essay," and more.
On Day 2, participants will have the opportunity to work individually or in pairs to produce a short video piece that combines text with footage of their current environment. The session will culminate with a live Zoom screening/performance of work produced in the workshop, and participants will have the option to later showcase work at the Maysles Documentary Center Virtual Cinema.
Tuesday, May 26, between the two workshop sessions, participants will write a short poem and shoot a 60 to 90 second film on their own. We encourage you to send us your video file and your poem by 5 pm on this day. Participants will regroup on Wednesday, May 27th to workshop and share their creations.
So please join us in this multimedia investigation of the sounds, texts, media images, home movies, and sensory experiences that make up this moment of both heightened stillness and rapid motion, of test and of triumph.
Day 1: Monday, May 25th 4:00–7:00PM
Day 2: Wednesday, May 27th 4:00–7:00PM
Lynne Sachs is a filmmaker and poet whose moving image work ranges from short experimental films, to essay films to hybrid live performances. Her approach to her art includes a very genuine, feminist voice. Lynne's work can best be epitomized by her interests in intimacy, collaboration and space. Her films often include her poetry, making the audience aware of her unique, and probing curiosity about others. Intimacy is also expressed by the way she uses a camera. Textures, objects, places, reflections, faces, hands, all come so close to us in her films. Her work looks for truths in forgotten nooks and crannies, allowing her films to 'talk nearby instead of talk about' as feminist theorist Trinh T. Minh Ha would say. Lynne has made 35 films which have screened at the New York Film Festival, the Sundance Film Festival, the Museum of Modern Art, and the Whitney. Lynne received a 2014 Guggenheim Fellowship in the Creative Arts. Tender Buttons Press published her first book YEAR BY YEAR POEMS in 2019. FILM ABOUT A FATHER WHO (2020) is her newest film which hads its world premiere as the opening night movie at Slamdance Film Festival followed by a New York City premiere at the Museum of Modern Art. Lynne lives in Brooklyn, New York.

Paolo Javier was born in the Philippines and grew up in Las Piñas, Metro Manila; Katonah, New York; Cairo, Egypt; and Vancouver, British Columbia. He earned his BFA from the University of British Columbia, working as a freelance journalist and running an experimental theater company before returning to New York City, where he still lives with his family. He earned an MFA and MAT from Bard College. Javier's collections of poetry include The Feeling Is Actual (2011); 60 lv bo(e)mbs (2005); the time at the end of this writing (2004), recipient of a Small Press Traffic Book of the Year Award; and Court of the Dragon (2015), which Publisher's Weekly called "a linguistic time machine." He is the recipient of grants and fellowships from the Queens Council on the Arts and the New York State Council on the Arts. For more than ten years, he edited and published the experimental art and poetry journal 2nd Avenue Poetry. Paolo is the Program Director of Poets House and, from 2010 to 2014, was poet laureate of Queens, New York.

https://www.maysles.org/calendar/StillMoving