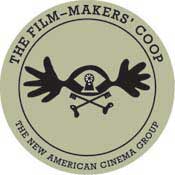 Panel Discussion with Lynne Sachs, Bradley Eros, MM Serra, and Jack Waters
January 27th @ 7PM
Film-makers Cooperative
https://film-makerscoop.com/screenings/lynne-sachs-zoom-panel-discussion
Join us for a virtual panel discussion on the films of FMC member Lynne Sachs.
In celebration of the Museum of the Moving Image's online Lynne Sachs retrospective, The Film-Makers' Coop is proud to present a Q&A Discussion of Sachs' nonfiction filmography, including her new feature, Film About a Father Who. The panel consists of Sachs, Bradley Eros, M.M Serra, and Jack Waters.
"This will be a dynamic quartet. Let's call us 'The Quartz Quartet' ~ 'cause we're all such gems! (rock-solid underground treasures. . ha!). I'll bring the bloody marys…" writes Bradley Eros about this gathering of friends and long-term members of the FMC board of directors.
Lynne Sachs: Between Thought and Expression
Museum of the Moving Image, NYC
ONLINE RETROSPECTIVE
Jan. 13 – 31, 2021
Lynne Sachs
For more than thirty years, artist Lynne Sachs has constructed short, bold mid-length, and feature films incorporating elements of the essay film, collage, performance, and observational documentary. Her highly self-reflexive films have variously explored the relations between the body, camera, and the materiality of film itself; histories of personal, social, and political trauma; marginalized communities and their labor; and her own family life, slipping seamlessly between modes, from documentary essays to diaristic shorts. On the occasion of her latest feature, Film About a Father Who, a kaleidoscopic portrait of the artist's maddeningly mercurial father. From Jan. 13-31 the Museum of the Moving Image is presenting a career-ranging survey of Sachs's work, including new HD presentations of Drawn and Quartered, The House of Science: a museum of false facts, and Which Way Is East: Notebooks from Vietnam, as well as the premiere of Maya at 24, the third edition of Sachs' temporal portrait of her daughter.
Bradley Eros
Bradley Eros is an artist, experimental filmmaker, mediamystic, maverick curator, sound collage, photographer, expanded cinema,performance, writer & poet, nomadic teacher and private investigator—initiating, exhibiting, & curating at a multitude of ephemeral spaces and long-lasting venues, from micro-cinemas & storefronts to galleries & museums. His work includes intimate collaborations with Aline Mare (Erotic Psyche), Jeanne Liotta (Mediamystics), the Alchemical Theatre, Circle X, and kinoSonik.; intense research with Jeanne Liotta on the films of Joseph Cornell. He has created dozens of 'zines, posters, soundtracks, unique artist's books, and film performances in the unfixed universe of ephemeral cinema.
M.M. Serra
MM Serra is an experimental filmmaker, curator, author, educator and the Executive Director of Film-Makers' Cooperative, the world's oldest and largest archive of independent media. Her first five films (NYC, 1985, Nightfall, 1984, Framed, 1984, PPI, 1986, Turner, 1987) were preserved and digitized by Anthology Film Archives Preservation series Re-Visions: American Experimental Film 1975-1990. The series "spotlights…the generation of experimental film artists who emerged after the final formation in 1975 of AFA's Essential Cinema repertory screening cycle." Anthology describes Serra's five films as a "DIY Lower East Side spirit, but introduces a distinctive lyrical eroticism." In 2015, Serra was awarded a New York Foundation for the Arts for Enduring Ornament and in 2016 Serra received a New York Council on the Arts for a new film titled Mary Magdalene that was exhibited at the NY Media Center in August 2017. In 2018 MM Serra gave the 9th Annual Experimental Lecture at NYU Cinema Studies, entitled Art(Core): The Films of MM Serra, and in 2019 her lecture was published by Frameworks Journal.
Serra presented a lecture and screening at the Louvre auditorium in Paris, France on December 1st, 2019. It was held as the Petit Galerie in the Louvre as part of their cycling exhibitions highlighting Renaissance artists such as DaVinci and Michelangelo. The exposition, "Figure d'artiste," focused on the cinematographic self portrait found in documentary, experimental, and avant-garde film. Serra's emphasis in the lecture,Visionaries: Self-portraits by experimental filmmakers Marie Menken, Storm de Hirsch, Carolee Schneemann and MM Serra, was on women, literature, and self-portraits in the avant-garde pantheon. Filmmakers and speakers included Raymond Bellour, Pip Chodorov, Ross McElwee, Boris Lehman, and Agnes Varda.
Jack Waters
Jack Waters is a visual artist, film maker, writer, media artist, choreographer and performer. His visual art has been exhibited at Emily Harvey Gallery in Venice, Italy, as well as at the Fales Library and Special Collections, NYU and at Frise, the gallery in Hamburg, Germany. His film "Berlin New York" was shown on the November 2002 Sundance Channel's "Underground Shorts: Politics" program. His video short "The Male Gayze" was shown at the Whitney Museum Of American Art. Waters is the creator of the interactive digital artwork "Superschmoozio© The Game Of the International Art Market." He was a founding contributing writer for Color Life and for LGNY. Waters was a catalytic force behind POOL, a dance/performance collective in the early 80's. Collections housing Water's works include NYC Library Of Performing Arts, The Film Makers' Cooperative, NYC Public Library AIDS Activist Video Collection, and the archives of Allied Productions, Inc.. Waters is also a 1979 graduate of the Dance Division of the Juilliard School.