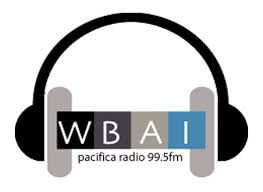 And THE HOUR OF LATERAL THINKING ON CANDY|
October 10/11, midnight-1 am
CAT RADIO CAFÉ: FILMMAKERS LYNNE SACHS AND LIZZIE OLESKER ON THE WASHING \SOCIETY
On tonight's show, we'll be joined by filmmaker Lynne Sachs and theater and performance maker and labor organizer Lizzie Olesker to discuss their 2018 film, The Washing Society, and to celebrate the debut of eight of Lynne Sachs's films on the prestigious list of Criterion Classics. The Criterion series relates to feminism, complicated parent-child relationships, female adolescence, Vietnam, the Holocaust and historic labor movements. Both The Washing Society and last year's remarkable Film About a Father Who are among them.
Lynne Sachs's cinematic works defy genre through the use of the essay film, collage, performance, documentary and poetry. Her films explore the intricate connection between personal observations and broader historical experiences. She has made 40 films which have screened at the Museum of Modern Art, Wexner Center, the Walker, the Getty, New York Film Festival and Sundance. In 2021, Edison Film Festival and Prismatic Ground Film Festival at Maysles Documentary Center awarded Sachs for her body of work. Her first book of poetry, "Year by Year Poems, was published by Tender Buttons Press in  2019. In 2020 and 2021, she taught film and poetry workshops at Beyond Baroque, Flowchart Foundation and Hunter.
Lizzie Olesker has been making theater and performances in New York City for several decades, reflecting on the politics and poetry of everyday experience. She's created a series of solo pieces and plays around different aspects of domestic work, recently Infinite Miniatures (a solo piece with objects at a kitchen table) and Five Stages of Grief (a play starring a home care attendant and a ghost). Olesker's first film, The Washing Society, which she co-directed with Lynne Sachs, grew out of their site-specific performance piece in New York City laundromats, Every Fold Matters. She teaches documentary theater at the New School and playwriting at NYU. She is also an organizer and adjunct representative with UAW Local 7902, and part of its movement to organize higher education and other professional workers.
The Washing Society opens in New York City at the Metrograph on December 11. You can find it and other Lynne Sachs films on the Criterion Channel (https://www.criterionchannel.com). Search for "Lynne Sachs."
Hosted by Janet Coleman and David Dozer
Broadcasting at WBAI/NY 99.5FM
Streaming live at www.wbai.org
Archived at www.wbai.org/archive and www.catradiocafe.com 
Facebook at catradiocafe@facebook.com
Twitter @catradiocafe
and
New! New! New Home at prn.fm!!
PODCAST at https://thehouroflateralthinking.podbean.com