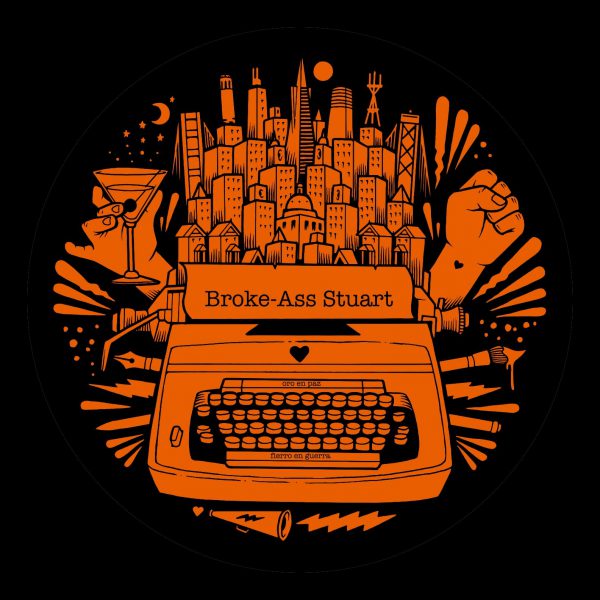 THE PACIFIC FILM ARCHIVE WELCOMES SPRING WITH WANG AND FELLINI
Broke-Ass Stuart
February 25, 2022
By Peter Wong
https://brokeassstuart.com/2022/02/25/the-pacific-film-archive-welcomes-spring-with-wang-and-fellini/
The Spring season has typically been associated with rebirth. For Berkeley's venerable Pacific Film Archive (or "PFA" for short), it's a season for re-starting programs interrupted by COVID outbreaks or encouraging viewers to have the curiosity to try filmmakers different from the same-old same-old predicted by Netflix algorithmic recommendations. Whether the visitor's motivation is reacquaintance with an old classic or being pleasantly surprised by a filmmaker they may not have heard of before, there are some good choices to check out this season.
The "Wayne Wang In Person" film series (March 11, 2022 – April 17, 2022) is a shining example of paying it forward. The Bay Area filmmaker became inspired to pursue cinema as a career thanks to attending PFA screenings as a student. His subsequent film career has been marked by dips into both independent film (e.g. "Dim Sum: A Little Bit Of Heart") and commercial film (e.g. "Maid In Manhattan"). Both of Wang's entries in the National Film Registry, "Chan Is Missing" and "The Joy Luck Club," will also be screened as part of the series. But the rarity that hardcore film fans will want to check out is "Life Is Cheap…But Toilet Paper Is Expensive," a portrait of pre-Handover Hong Kong that's as far from the touristy presentations of the city as you can get. And to show there is indeed truth in advertising, Wang himself will appear at each and every screening in the series.
Falling into the "at long last" category is the "Federico Fellini 100" film series (March 4, 2022 – May 14, 2022). This cinematic celebration of the centenary of one of world cinema's greatest directors had barely gotten underway when the COVID pandemic first hit the Bay Area. Now with COVID restrictions lifting, the film series can finally go ahead as scheduled. Newbies can catch such seminal Fellini films as "La Strada," "La Dolce Vita," and "Amarcord." Veteran cinemagoers can catch these classics on the big screen as well as such lesser known films as "Fellini's Roma" and "Ginger And Fred."
Also impacted by the COVID pandemic was acclaimed Malian filmmaker Souleymane Cisse. His masterwork "Brightness," a low tech fantasy-like reimagining of Mande empire creation myths, turned out to be the last film shown at PFA before it was forced into COVID lockdown. Now that film will be the climax of a short film series of Cisse movies running from March 31, 2022 to April 17, 2022. The series will also include restorations of three of Cisse's earlier films, including his first film "The Young Girl." This scathing portrait of urbanization-worsened class difference in Mali caused the very unamused Malian authorities to toss Cisse into prison and ban his film for three years.
Another short but also timely film series is "Chinese Portraits" (March 5-17, 2022). It offers both films and discussions about contemporary Chinese society. "Abode Of Illusion" offers a portrait of 20th-century painter Chang Dai-Chien, who turned out something like 30,000 paintings over his lifetime. Famed director Jia Zhangke ("Ash Is Purest White") takes a turn into documentary with "Swimming Out Till The Sea Turns Blue," where three noted Chinese writers' recollections of their lives and careers also become an informal history of post-Cultural Revolution China. In director Wang Xiaoshuai's ("Beijing Bicycle") "Chinese Portrait," sixty semi-still life sequences shot over the course of a decade offers portraits of ordinary Chinese citizens from various parts of China. Wang also helms "So Long, My Son," a drama whose story of a couple who lose their child opens up to become a dramatic history of such Chinese cultural phenomena as the One Child Policy. Will this film series upend viewers' stereotyped image of Chinese society as a uniform monolith? One can hope.
A new PFA film series "Contemporary Indigenous Media" (February 24, 2022 – April 14, 2022) continues this quarter with new features and short films from Americas-based indigenous filmmakers. "Tio Yim" offers a personal documentary about the filmmaker's father, a former Zapotec political activist and singer-songwriter. "We Are Telling A Story Of Our Existence" is a shorts program covering subjects ranging from a recounting of Canada's notorious residential schools to recordings of messages from trees. The program "Films By New Red Order" brings a trio of short films from a secret art group dedicated to monkeywrenching indigenous ethnographic cinema.
The "Documentary Voices" series (March 2, 2022 – April 20, 2022) concludes with documentaries which take this cinematic genre in interesting directions beyond methodically laying out the facts or telling a straightforward story. Among the offerings in the program are: Harun Farocki's use of the brick as a metaphor for exploring the history of production ("In Comparison"); Lynne Sachs and Lizzie Olesker's look at NYC neighborhood laundromats and the long history of the invisible labor force which cleans other peoples' clothes ("The Washing Society"); the restoration of a selection of documentary shorts by noted post-revolutionary Cuba director Sara Gomez ("The Short Documentary Films Of Sara Gomez"); and a co-presentation with the Berlin & Beyond Film Festival of Maria Speth's film portrait of an unconventional teacher and his class of students who hail from a dozen different countries ("Mr. Bachmann And His Class"). In addition, Sachs will give the sixth annual Les Blank Lecture.
PFA may not offer big-budget multiplex crowdpleasers. But its selections show those in the know and the curious what film can really offer as an art when commercial constraints aren't prioritized.