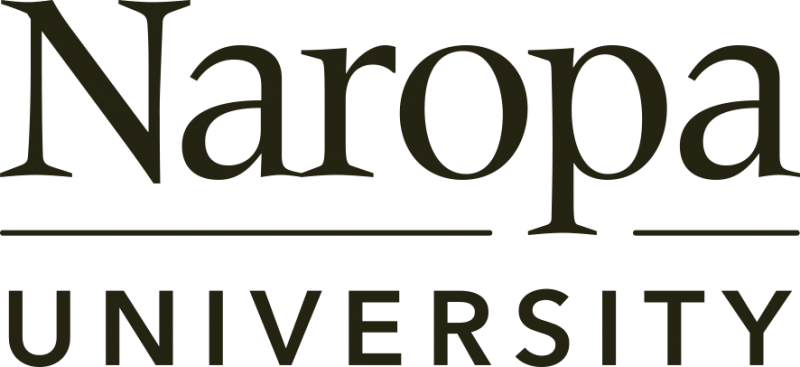 Cine Poetics screenings and "Sanctuary & Apocalypse" Summer Writing Program
Naropa Institute
Curated by Anne Waldman and Diana Lizette Rodriguez
June 21, 2022
https://www.naropa.edu/academics/swp/swp-2022/
Cine Poetics: "He Ain't Ever Coming Back That Blonde Hair Jesus"
Naropa Performing Arts Center
June 21, 2022
3:30-4:50pm
Screenings:
Akilah Oliver Three Readings – Ed Bowes
Fantasma – Emma Gomis
Poets Temple – No Land
Task of the Translator – Lynne Sachs
Skid Bid – Natalia Gaia
Acción Fértil – Lucía Hinojosa
Ancient Rain – Lumia
La Tierra Era de Nadie – Sofía Peypoch
She Got Love – Carolina Ebeid
Emerging – Mary Shoen
Carrier Waves – Diana Lizette
Maria – Jose Antonio Hinojosa

Curated by Anne Waldman and Diana Lizette Rodriguez
---
Summer Writing Program: "Sanctuary & Apocalypse"
At its root apocalypse means "out from the hidden," thus one enduring English translation of αποκάλυψη has been "revelation." And because it has also named a genre of prophetic writings, catastrophe and disaster have always shadowed the word, and obscured the real of history with an ideology that holds the catastrophe of this or that war is exceptional, that the emergence of the novel corona virus pandemic was an unforeseeable event, rather than an inevitability of the ceaseless engine of capitalism pressing against every limit of global ecology. As Benjamin writes in the eighth thesis on history: "The tradition of the oppressed teaches us that the 'state of emergency' in which we live is not the exception but the rule." So our apocalypse is in part a refusal, a refusal to be amazed, and stupefied, to be mystified while the forces of reaction extract, exploit, and profit.
Sanctuary might in fact start within the many acts of refusal needed to become a living community, society, or congregation, And sanctuary is surely within the radical forms of interdependence that animates our best dreams for collective being, and the truest understandings of global ecology––and you see it in the eye-beam branching entanglement of tree––oracle––bat––squirrel––owl––fawn––sky––sea within Kiki Smith's "Congregation," which is the image we've chosen as the signal icon for our collective undertaking. What follows, what are the ramifications––etymologically to form branches––from seeing sanctuary in these lights; what are the other aspects dimensions, and directions of sanctuary that need to be brought out from the hidden in order to truly imagine and materialize credible forms of rest, refuge, and safety in this world; how can we live up to the sense of artistic vocation that Etel Adnan indicates when she writes: "We are all the contemplatives of an on-going apocalypse
As start to these questions we invoke the necessary and alchemical possibilities of coming together in community–––all the more crucial after years of isolation and separation enforced by the pandemic; and we invite writers, and students, and thinkers, and performers to continue the lines of critical voicing, creative work, and spiritual sensibility that have defined the Summer Writing Program since 1974.
The text to inspire this year's discussion and prompts is We Want It All: An Anthology of Radical Trans Poetics (Nightboat).
Boulder Book Store, the bookseller for SWP, will have these available at the book fairs during SWP (Each Tuesday at noon, and Fridays after Collqiuium), or for pick up at their location.
---
About Naropa
Located in Boulder, Colorado, Naropa University is a private, nonprofit, liberal arts university offering undergraduate and graduate degree programs in the arts, education, environmental studies, peace studies, psychology, and religious studies.
Buddhist-inspired and nonsectarian, Naropa University is rooted in contemplative education, a teaching and learning approach that integrates Eastern wisdom studies and the arts with traditional Western scholarship. Naropa was the birthplace of the modern mindfulness movement.