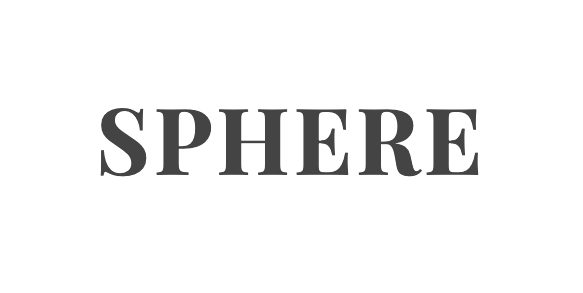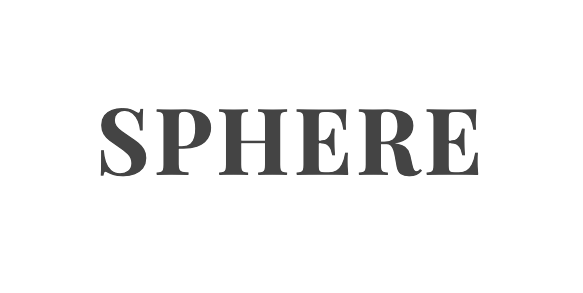 Cinema Garage with Lynne Sachs – Sphere
spherefestival.com
July 18, 2021
---
In focus: Film About a Father Who
Over a period of 35 years between 1984 and 2019, filmmaker Lynne Sachs shot 8 and 16mm film, videotape and digital images of her father, Ira Sachs Sr., a bon vivant and pioneering businessman from Park City, Utah. FILM ABOUT A FATHER WHO is her attempt to understand the web that connects a child to her parent and a sister to her siblings.
With a nod to the Cubist renderings of a face, Sachs' cinematic exploration of her father offers simultaneous, sometimes contradictory, views of one seemingly unknowable man who is publicly the uninhibited centre of the frame yet privately ensconced in secrets. In the process, Sachs allows herself and her audience inside to see beyond the surface of the skin, the projected reality. As the startling facts mount, Sachs as a daughter discovers more about her father than she had ever hoped to reveal.
Since the 1980s, Lynne Sachs has created cinematic works that defy genre through the use of hybrid forms and cross-disciplinary collaboration, incorporating elements of the essay film, collage, performance, documentary and poetry. Her highly self-reflexive films explore the intricate relationship between personal observations and broader historical experiences. With each project, Lynne investigates the implicit connection between the body, the camera, and the materiality of film itself.
---
The Artist : Lynne Sachs
From essay films to hybrid docs to diaristic shorts, Sachs has produced 40 films as well as numerous projects for web, installation, and performance. She has tackled topics near and far, often addressing directly the challenge of translation — from one language to another or from spoken work to image. These tensions were investigated most explicitly between 1994 and 2006, when Lynne produced five essay films that took her to Vietnam, Bosnia, Israel, Italy and Germany—sites affected by international war–where she looked at the space between a community's collective memory and her own subjective perceptions.
Over her career, Sachs has been awarded support from the Guggenheim Foundation, the New York Foundation for the Arts, the Rockefeller Foundation, and the Jerome Foundation. Her films have screened at venues such as the Museum of Modern Art, Wexner Center for the Arts, the Walker and the Getty, and at festivals including New York Film Festival, the Sundance Film Festival, Punto de Vista, DocAviv, and DocLisboa. Retrospectives of her work have been presented at the Museum of the Moving Image, Sheffield Doc/Fest, Buenos Aires International Festival of Independent Cinema, Festival International Nuevo Cine in Havana, and China Women's Film Festival. Her 2019 film "A Month of Single Frames" won the Grand Prize at Oberhausen Festival of Short Films in 2020.
Lynne Sachs's catalogue is represented in North America by Canyon Cinema and the Filmmaker's Cooperative with selected features at Cinema Guild and Icarus Films. Her work is distributed internationally by Kino Rebelde. In tandem with making films, Lynne is also deeply engaged with poetry. In 2019, Tender Buttons Press published Lynne's first book Year by Year Poems.
In 2021, both the Edison Film Festival and the Prismatic Ground Film Festival at the Maysles Documentary Center awarded Lynne for her body of work in the experimental and documentary fields.
---
The Task of the Translator
By Lynne Sachs
10 min. 2010
Premiere: Migrating Forms Film Festival, New York, NY May 2010
Lynne Sachs pays homage to Walter Benjamin's essay "The Task of the Translator" through three studies of the human body. First, she listens to the musings of a wartime doctor grappling with the task of a kind of cosmetic surgery for corpses. Second, she witnesses a group of Classics scholars confronted with the haunting yet whimsical task of translating a newspaper article on Iraqi burial rituals into Latin. And finally, she turns to a radio news report on human remains.
In "The Task of the Translator," Lynne Sachs turns her original, probing eye to the ways in which we struggle to put words to the horrifying realities of War. In her subtle, trademark shifting between the intimate, personal space of a few individuals and the cavernous, echoing ambiguity of larger, moral questions, Sachs stakes out unsettling territory concerning what it means–what it feels like–to be made into unwitting voyeurs of Mankind's most grotesque doings. At the same time we find she is also talking, with startling deftness, about the way that all artists are, in the end, engaged in the task of the translator: stuck with the impossible task of rendering imponderables, unutterable, and unsayables, into neat representations to be consumed, digested, perhaps discarded. We are not, however, left despairing; a pair of hands, caught again and again in the beautiful motion of gesticulation, is far from helpless or mute. This image captures, rather, the supreme eloquence of the effort to translate, and the poignant hope represented by this pungent, memorable film itself."Shira Nayman author of The Listener and Awake in the Dark, both of which " explore the havoc historical trauma plays with the psyche.
---
The Small Ones
By Lynne Sachs
3 min. colour sound 2007
(from 16mm and video)
Screenings: Tribeca Film Festival, Ann Arbor Film Festival, Black Maria FilmFest (Award), Dallas Video Festival, Pacific Film Archive, MadCatFilm Fest
During WWII, the US Army Graves Registration Service hired the filmmaker's Hungarian cousin, Dr Sandor Lenard, to reconstruct the bones–small and large–of dead American soldiers. This elliptical work, which resonates as an anti-war meditation, is composed of excerpts of Sandor's letters to Sachs' family, highly abstracted war imagery and home movies of children at a birthday party.
"Profound. The soundtrack is amazing. The image at the end of the girl with the avocado seed is so hopeful. Good work." – Barbara Hammer, filmmaker
---
"Photograph of Wind"
by Lynne Sachs
16mm, b&w and colour, 4 min. 2001
SCREENINGS: San Francisco Film Festival, Onion City Film Festival
My daughter's name is Maya. I've been told that the word Maya means illusion in Hindu philosophy. As I watch her growing up, spinning like a top around me, I realize that her childhood is not something I can grasp but rather–like the wind–something I feel tenderly brushing across my cheek.
"Sachs suspends in time a single moment of her daughter." – Fred Camper, Chicago Reader
---
ABOUT SPHERE
We strive to identify the problems of multidisciplinary objects and find a concrete and practical panacea with the extensive and experiential applications across the streams of science, art and social philosophy to construct an alternative culture in earth.