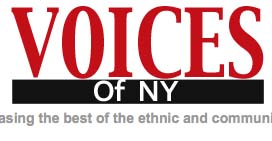 http://voicesofny.org/2012/10/film-looks-at-new-yorkers-who-take-turns-sharing-a-bed/
Film Looks at New Yorkers Who Take Turns Sharing a Bed
By Ai Shen Wong and Yee Shin Du | World Journal
Translated by Connie Yik Kong
The Word Journal and the The Lo-Down wrote about the upcoming combination documentary/live performance "Your Day is My Night," a look at New York's "shift-bed" residents, mostly Chinese immigrants who take turns sharing the same bed. The Lo-Down piece in English can be read here and the World Journal one, translated from Chinese and edited, is below.
Directed by Lynne Sachs, the film "Your Day is My Night," presents the harsh lives of Chinese immigrants who had to take turns sharing beds just to sleep. It will be shown, accompanied by a live performance, at University Settlement in the Lower East Side on Nov. 1-3.
Alison Fleminger, who organizes special events for University Settlement, said the film reflects the living conditions of immigrant communities in the Lower East Side and their diverse cultures. The performance artists share similar backgrounds with the subjects of the film or are of Chinese descent.
Director Sachs' inspiration came from listening to stories from her relatives about the difficult lives of immigrants in the 1960s, where in one house, many people shared the same bed to cope with their limited income. Even many years later, she discovered that this kind of situation still happens to many immigrants, especially among new arrivals in Chinatown. Many people not only squeeze themselves into a small living space, they live a poor life, renting a bed with other people  to take turns to sleep.
The film features seven Chinese actors, who are all regular people playing themselves. They were discovered by Sachs through the Lin Sing Association, based in Chinatown. She interviewed them in person and merged each of their stories into the movie.  The seven are: Yi Chun Cao, Linda Y.H. Chan, Chung Qing Che, Ellen Ho, Yun Xiu Huang, Sheut Hing Lee, and Kam Yin Tsui.
Each has a distinct immigrant experience. Under the guidance of the director, their stories are presented through the sharing of the same bed. The bed documents each of their lives, carries their unique identities and speaks of each of their long histories. When they take turns to rest on this bed, their lives are intertwined.
A still from "Your Day is My Night." (Photo courtesy of Lynne Sachs via The Lo-Down).
Yi Chun Cao: One Bed Shared by Three People
Yi Chun Cao moved to the U.S. 23 years ago and worked in a restaurant.  To save money, his family of three rented a small room. The whole family slept on one bed. Cao later worked as a custodian at Confucius Plaza.
In the movie, Cao recalled his experience of coming to the U.S. from China. In 1949, when the Guomintang Party was exiled to Taiwan, his parents and siblings all went there. He stayed on his own in Nanjing, China. When his older brother came to the U.S., Cao finally located him after writing to an uncle. According to Cao, the movie reminds him of his life, of being separated from his family since he was little, and being unable to see his parents again before they passed away.
Linda Y.H. Chan: The Floor is my Bed
Linda Y.H. Chan, 78, spoke of her difficult journey moving from China to the U.S. when she was a teenager.  According to Chan, because her grandfather had returned to China after being overseas, after 1949, her family was repeatedly denounced by the Chinese government. Their home was ransacked and all their valuables were taken away.  The government alleged they had more valuables hidden. Since they did not have any more to give to the government, the officers punched and kicked Chan who was just a teenager. Finally in 1958, to secure their safety and survival, her mother took her and her little brother and escaped to Hong Kong. Her father was already there.
Chan recalled that in 1962, her family came to New York from Hong Kong as refugees.  At that time, she only had $5 in her pocket. Life in the U.S. was very difficult.  Her parents worked in a garment factory in Chinatown. As a teenager, she started washing people's clothes in Chinatown. Her family of four lived in one room. She and her little brother often slept on the floor or on the sofa.
Kam Yin Tsui:  Picked up a Bed to Bring Home
Kam Yin Tsui worked as a dishwasher at a restaurant. Having no money to buy furniture for his empty apartment, he had to pick up a bed that other people had thrown out in the street. After working for more than 10 years, Tsui, who is retired, indicated that the details of his struggles during those early years are still fresh in his mind when he recalls them even now.
According to Tsui, he was smuggled into the United States in 1972. When he was young, he had to work the fields in rural villages of mainland China and later begged on the streets of Guangzhou, China.  The travails he faced when he first came to the United States remind him of the miserable living conditions he endured during his childhood.
The movie and the live performance will be presented at University Settlement, 184 Eldridge St., on November 1-3 at 7:30 p.m. Ticket are $15; $10 for students and seniors.