Lynne Sachs attends 2nd Annual China Women's Film Festival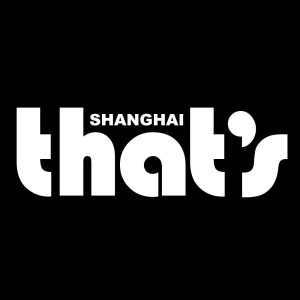 Nov. , 2014
https://www.thatsmags.com/shanghai/post/7661/art-breaker-china-womens-film-festival
Attention all you mainstream and cult film lovers, feminists and non-feminists alike! The second China Women's Film Festival is presenting a total of fifteen screenings around the city throughout the week. (Scroll down for more screening details.)
While the women's film festival in Taiwan has an almost-20-year history, and many female directors in Hong Kong have been making their marks since the 1930s, women's cinema is still in its infancy in mainland China. Although they came from different backgrounds, Ying Xin, Dan Li, Juan Jiang and Zhao-Yu Li shared a common desire to do something about women and arts, so the four first launched the first China Women's Film Festival  covering four cities in 2013.
"We are a pretty grassroots film festival, none of the members of our organizing committee is from the film industry, and it's completely organized by volunteers." Says Ying, "It isn't the first of its kind in mainland China, but it is the only one that makes it to the second edition."
In its second year, the China Women's Film Festival is running parallel sessions in Shanghai. "Shanghai is free, fashionable, feminine… and it offers unparalleled opportunities for women in China. Shanghai is an ideal venue for our CWFF." Says Monica Qiu, a like-minded friend of Ying's who initiated the sessions in Shanghai.
Monica started to summon volunteers at her birthday party in late October. Through the magic of networking and social media, she gathered around 80 ardent participants. "We've only had one month to make it happen, and the fact that it relies solely on volunteering… There are lots of uncertainties."
Volunteers all have their own jobs. Putting together this film festival uses up their spare time, but they are quite enjoying it. "We had lots of meetings last until midnight, and afterwards, everyone went on with their 'homework'. We split up marketing, renting venues, inviting guests, seeking media partners and sponsorship…" Monica continues, "We are just a temporary team, but we've been efficient and organized. I'm so proud of us!"

"I see feminism as a harmonious interplay between both sexes." Monica told THAT'S, "We are expecting that through such film screenings and forums, not only women would become more active in exploring their own identities, but men would get more involved, to better understand women. This hasn't been done enough in China."
Here's a list of the film screenings coming up over the next week:
| | | | | | |
| --- | --- | --- | --- | --- | --- |
| Date | Time Slot | Film | Profile | Location | Price |
| Nov 23 | 7pm-9pm | Golden Gate, Silver Light | Shi-Yu Wei/Hong Kong/2013/90min/Documentary | Yuz Museum | RMB25 (Student discount: RMB10) |
| Nov 24 | 7pm-9.30pm | Peony Birds | Yu-Shan Huang/Taiwan/1990, 106mins/Feature | Wan Yuan Culture | Free |
| | 5.15pm-6.45pm | Your Day Is My Night | Lynne Sachs/USA/2013/63mins/Experimental | NYU Shanghai | Free (Please bring your ID card) |
| Nov 25 | 7pm-9.30pm | My Dear Stilt | Yin-juan Cai/Taiwan/2012/107min/Feature | Tongji Venture Valley | Free |
| Nov 26 | 7pm-9.30pm | Out Of Focus | Sheng-Ze Zhu/2013/China/88mins/Documentary | Wan Yuan Culture | Free |
| Nov 27 | 7pm-9pm | Gare du Nord | Claire Simon/France/2012/119mins/Feature | Yuz Museum | RMB25 (Student discount: RMB10) |
| Nov 28 | 7pm-8.30pm | Transit | Hannah Espia/Philippines/2013/93mins/Documentary | Story Space | RMB25 (Student discount: RMB10) |
| Nov 29 | 2pm-2.30pm | Summer Secret | Zeng Zeng/China/2014/Feature | Qia Tu Sheng Huo | The total of 6 films: RMB25, (Student discount: RMB10) |
| | 2.30-3.30pm | I Don't Want Grandma To Talk | Yun Zhi/China/2013/5mins/Experimental | | |
| | 3.30-4pm | Happen | Chao Wu/China/2013/22mins/Animation | | |
| | 4pm-4.10pm | Light Mind | Jie Yi/China/2013/9mins/Experimental | | |
| | 4.10pm-5.20pm | Trace | Ji Huang/China/2013/72mins/Documentary | | |
| | 5.20pm-6.20pm | States of Unbelonging | Lynne Sachs/USA/2006/63mins/Experimental | | |
| Nov 30 | 1pm-2.30pm | Calling and Recalling: Sentiments of Women's Script | Yu-I Guo/Taiwan/2013/74mins/Documentary | Aurora Museum | Free |
| | 2.30pm-3pm | A Documentary about CWFF 2014, Shanghai | | Aurora Museum | Free |