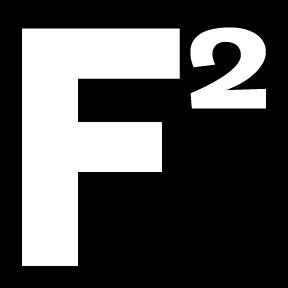 02/27/2020
Film Forward
Film About a Father Who, Queen of the Capital – Slamdance 2020
By Phil Guie
http://film-forward.com/film-festival/film-about-a-father-who-queen-of-the-capital-slamdance-2020
(Feel free to also check out our feature on a trio of Slamdance documentaries reflecting on the challenges facing the county here.)
Daring and intimate, Film About a Father Who probes the life and times of the filmmaker's father, erstwhile hotelier, and playboy Ira Sachs Sr. Director Lynne Sachs assembles a collage using more than three decades worth of home videos, which often result in a raw and ragged look. Yet there is also an undeniable sense of immediacy from having the principals involved in her father's series of broken marriages and illicit affairs speaking directly to the camera; some have vivid enough personas that they seem bigger than life.
Sachs presents multiple perspectives by liberally jumping backwards and forwards in time, capturing Ira at different ages and points in his life. In doing so, the film doesn't draw attention to how he changes so much as what stays the same: how he seems cut off from his own emotions, never running too hot or cool. The theme of numerous observations also applies to the interviews of past wives, lovers, children both legitimate and illegitimate, and, perhaps most unforgettably, Ira's mother, each of whom contribute a different facet to what is ultimately a complex portrait of a serial philanderer who simultaneously had multiple families.
At the same time Ira is being deconstructed, the film builds toward an epiphany about the nature of family via a parallel narrative involving Sachs and her two siblings from Ira's first marriage. They recount how they first learned about their father's affairs, how they subsequently navigated his existence as the Hugh Hefner of Park City, Utah, and how alienating it was for the Sachs children as he cycled through women.
The director's attitude toward her father—who in the present day has become elderly and senile and, as such, even more enigmatic than he had been in earlier years—never approaches hostile, but she reserves most of her genuine warmth for her brothers, sisters, and half-siblings. Some are considerably younger than her and were kept secret from her. As the camera frames them side-by-side with Sachs, it lingers on their faces as if to marvel at the physical traits they all share.
Eventually, all of Ira's progeny come together to ponder weighty themes—whether or not they share a parent is enough to make them family. But the documentary seems to argue that due to the complexity of familial bonds, only those caught inside should get to define them. That's a universal message that will resonate with most viewers, who will likely find Sachs's objective considerably more admirable than her main subject.
The mostly upbeat Queen of the Capital centers on Daniel Hays, a Washington, DC–based drag artist who performs exclusively to raise money for charity. Hays is also a member of his city's chapter of the Imperial Court, a nonprofit consisting of and run by his fellow drag queens and kings. Director Joshua Davidsburg follows Hays as he embarks on a campaign to be elected as the organization's next leader, although given what friendly terms all of the members seem to be on with each other, the end result is quite possibly the least suspenseful documentary about an election ever made.
The film does, however, boast considerable insight into life of a modern-day drag artist in our nation's capital, including the way in which "drag families" here grow and develop, which is often through established performers taking younger ones under their wings. Hays' drag father, Jon Shelby, though only a year older than Hays, comes across world-weary enough that their father-child relationship is completely believable. The more we learn about Shelby, especially some of the darker incidents of his life, the more touching are his scenes with Hays, who had his own share of troubles during his youth.
Through a combination of archived footage as well as interviews, Queen of the Capital also provides a rousing history lesson about drag's place in the city, including such colorful episodes as the bitter war between rival clubs from which the Imperial Court emerged. But we also get an idea of how the day-to-day lives of drag performers—and LGBTQ men and women in general—have improved significantly from decades past, with Hays and others having jobs in the federal government in which they can openly discuss what they do outside of the office. The extent to which they have become comfortably integrated into the fabric of Washington, DC, is apparent in the footage of the Imperial Court's charitable events, in which people of all stripes engage with them warmly.
Though the film's election season story line isn't a nail-biter, Davidsburg seems to be eyeing something that's more inspiring than politics, and he largely captures it.
http://film-forward.com/film-festival/film-about-a-father-who-queen-of-the-capital-slamdance-2020