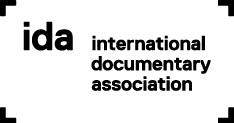 IDA: International Documentary Forum 
Screen Time: Week of October, 25 2021
OCTOBER 26, 2021
BY BEDATRI D. CHOUDHURY
https://www.documentary.org/blog/screen-time-week-october-25-2021
Screen Time is your curated weekly guide to excellent documentaries and nonfiction programs that you can watch at home.
It's the season for scary movies! Even as real life continues to be scarier than fictional tales of ghosts and ghouls, David Stubbs' Belief: The Possession of Janet Moses manages to spook the most steel-hearted of audiences. The film follows the 22-year-old Janet Moses who, believed to be cursed, is made to undergo a most horrific exorcism ritual that later came to be known as "the Wainuiomata exorcism." Watch it on Apple TV with the lights on.
Although "The Rumble in the Jungle" sounds like it could be a horror movie title, this legendary boxing match, held in Zaïre, 1974, saw the legendary Muhammad Ali take on the much-younger George Foreman for the boxing heavyweight championship title. If you've already watched Muhammad Ali by Ken Burns, Sarah Burns and David McMahon, we suggest you watch Leon Gatst's 1996 documentary, When We Were Kings on Criterion. What began as a documentation of this sporting event of a lifetime, took shape—over two decades—into being a terrific portrait of Ali during one of the toughest stretches of his illustrious career.
Speaking of illustrious careers, we are big fans of the works of filmmaker Arthur Dong, whose films emerge from the intersections of homophobia and Asian American identity. We are so excited that seven of his films are playing as a part of Criterion's Stories of Resistance program. While we love each one of them, Coming Out Under Fire (1994) is our favorite. The film features nine gay veterans who not only fought against fascism but also a battery of dehumanizing anti-gay policies and the military's quack medical theories.
A more contemporary telling of a protagonist's queer identity, Angelo Madsen Minax's North By Current is set to premiere on POV on November 1. The autobiographical film follows the filmmaker's journey as a trans man "against the backdrop of his childhood and his parents' childhoods in Michigan." While struggling to accept his parents' reaction to his sexuality, Minax also documents a familial loss. The resultant portrayal of a multi-faceted and heart-wrenching grief, creates a unique vulnerability on screen.
Between 1984 and 2019, filmmaker Lynne Sachs filmed her father, Ira Sachs Sr., on various mediums. The resultant film, Film about a Father Who, is now playing on Criterion. At once personal and public, by the nature of its release into the world of strangers, the film is a fascinating meditation on family, masculinity, and on the filmmaker's constant negotiation with privacy and expression.
Starting November 3, The Criterion Channel will also be streaming a program of short films made by Oscar-nominated documentary filmmaker Garrett Bradley. This is a rare opportunity to watch some of Bradley's earlier works before she presented us with Time (2020). Her captivating visual vocabulary is ever-present in these shorts that travel from "click mining" farms in Bangladesh (Like, 2016), to Japan and its frequent earthquakes (The Earth Is Humming, 2018), and through America's labyrinthine prison industrial complex (Alone, 2017) and its lost Black film history (America, 2019).