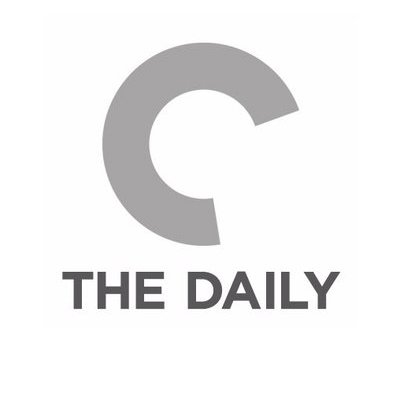 The Mighty and the Fallen
By David Hudson
The Criterion: THE DAILY
OCT 15, 2021
https://www.criterion.com/current/posts/7570-the-mighty-and-the-fallen

If you're braving indoor screenings and other head- and heart-enriching activities, and you happen to find yourself in Europe at some point over the next few months, we've got a couple of tips. The second of three exhibitions devoted to the work of Agnès Varda opens tomorrow at the Palais idéal du facteur Cheval in Hauterives, France. On view through April 3, a series of installations will explore the artist and filmmaker's engagement with architecture. Varda first visited the Palais in the 1950s and returned to it throughout her life. Five hundred miles north, in Bonn, the Bundeskunsthalle is presenting the Rainer Werner Fassbinder Method, an exhibition of more than 850 items, including screenplays, letters, photos, sketches, and costumes, through March 6.Here are just five items that caught our eye this week:

In The Damned (1969), Death in Venice (1971), and Ludwig (1973), we see Luchino Visconti "at his most operatic, confessionally queer, and questioning of the present through meticulous reconstructions of the past," writes Joshua Barone in the New York Times. The German trilogy is "a series of films that quietly wrestled with his own conflicted feelings about sexuality and class, and at the same time illustrated the twilight of the monarchy, of the aristocracy and, eventually, of Germany itself."
The Damned is one of the films Bernardo Bertolucci and cinematographer Vittorio Storaro watched together while preparing to shoot The Conformist (1970). American Cinematographer has republished a 2001 interview with Storaro in which he talks about creating a "visual cage" around Marcello Clerici, the '30s-era Italian fascist played by Jean-Louis Trintignant. That cage is "almost monochromatic" until Clerici leaves Rome, when it opens up to an orange afternoon before sinking into a blue evening in Paris. Storaro created an astonishing palette, often with limited resources, but he humbly emphasizes that all credit for the compositions and camera movements goes to Bertolucci. "From the first time I met Bernardo in the early 1960s," says Storaro, "he made it clear that the positioning and movement of the camera was part of his directorial grammar."
The twentieth Courtisane Festival, opening in Ghent on Wednesday, will screen Sumiko Haneda's The Cherry Tree with Gray Blossoms (1977) on Friday. Haneda first encountered what is believed to be the oldest tree in Japan—planted by Emperor Keitai in the early sixth century—in 1969. She says she intended to make "a short, musical kind of work" incorporating poems by her younger sister—who died one year later. Haneda returned to the project in 1972 when, as Erika Balsom writes for the New Left Review, the tree "had become 'something ominous' to her. She shot intermittently over two-and-a-half years to capture its changing state across four seasons—in close-up and at a distance, in glorious bloom and dusted with snow—and then worked for a further eighteen months to complete the film. The result is a poetic reckoning with mortality and memory at the crossroads of the human and nonhuman, anchored by a female voiceover, haunting appearances of an adolescent girl, and, of course, myriad images of the titular entity. It is a portrait of a village and its inhabitants; a cultural history of a celebrated tree; a film like no other."
On the Criterion Channel, we're presenting seven short films by Lynne Sachs as well as her new introduction to her latest feature documentary, Film About a Father Who. Ira Sachs, Sr., a developer in Park City, Utah, fathered not only Lynne and her brother and fellow filmmaker, Ira Sachs, Jr. (Keep the Lights On, Frankie), but also nine other children that Lynne counts as half-siblings. Writing for the Los Angeles Review of Books, Harrison Blackman suggests that Film About a Father Who "tests the limits of audience empathy as it explores an obscure figure whose behavior is gradually revealed to be abhorrent. Though Sachs doesn't pull any punches, her film takes pains to convey her love for her father despite the revelations she has discovered . . . Though it's become a staple of the memoir genre in film and nonfiction to air familial dirty laundry, Sachs proceeds with her investigation in a conscientiously humanistic way." John Bleasdale, in the meantime, talks with Lynne Sachs on his latest podcast.
Movie poster aficionados will be familiar with the Polish School, and while "luminaries such as Jan Lenica, Waldemar Świerzy, or Roman Cieślewicz are well-known in design circles," writes Zosia Swidlicka in the Calvert Journal, "their female counterparts remain consistently overlooked." Swidlicka tells the story of Barbara Baranowska, whose "impressive body of work encapsulates twentieth-century visual culture at its peak." Baranowska designed a series of book covers for her first husband, author Adolf Rudnicki, as well as the poster for Possession (1981), directed by her second husband, Andrzej Żuławski—who introduced her to her third husband, film producer Christian Ferry. In Paris, she created innovative posters for the French releases of films by Miloš Forman, Steven Spielberg, and Alan J. Pakula. And "she still goes to the cinema every day, devours books, and is just as perceptive today as she was forty years ago."