RogerEbert.com
https://www.rogerebert.com/features/the-individual-top-tens-of-2021
SIMON ABRAMS
1. "Just Don't Think I'll Scream"
2. "State Funeral"
3. "Wojnarowciz: F*ck You F*ggot F**ker"
4. "The Disciple"
5. "This Is Not a Burial, It's a Resurrection"
6. "Days"
7. "Wheel of Fortune and Fantasy"
8. "The French Dispatch"
9. "Film About a Father Who"
10. "A Shape of Things to Come"
MATT ZOLLER SEITZ
1. "The Velvet Underground"
2. "Summer of Soul"
3. "Procession"
4. "Drive My Car"
5. "The French Dispatch"
6. "The Power of the Dog"
7. "Titane"
8. "The Harder They Fall"
9. "The Last Duel"
10. "Holler"
Runners-Up: "17 Blocks," "Annette," "Azor," "A Cop Movie," "A Film About a Father Who," "Godzilla vs Kong," "The Humans," "Mass," "M.C. Escher: Journey to Infinity," "The Night," "Pig," "Riders of Justice," "Wild Indian," "Wrath of Man," "Zack Snyder's Justice League," and "Zola"
---

The Film Stage
https://thefilmstage.com/the-best-documentaries-of-2021/
The state of surveillance, intimate music celebrations, Helen Keller's socialist ethos, refugee tales, examining the scars of abuse in the Catholic Church, and living a life solely through cinema—just a few of the subjects and stories this year's documentaries brought us. With 2021 wrapping up, we've selected 16 features in the field that left us most impressed.
All Light, Everywhere (Theo Anthony)
Attica (Stanley Nelson and Traci Curry)
The Beatles: Get Back (Peter Jackson)
Her Socialist Smile (John Gianvito)Faya Dayi (Jessica Beshir)Film About a Father Who (Lynne Sachs)Flee (Jonas Poher Rasmussen)Just Don't Think I'll Scream (Frank Beauvais)No Ordinary Man (Aisling Chin-Yee and Chase Joynt)Procession (Robert Greene)Sabaya (Hogir Hirori)Summer of Soul (…Or, When The Revolution Could Not Be Televised) (Amir "Questlove" Thompson)The Witches of the Orient (Julien Faraut)The Two Sights (Joshua Bonnetta)The Velvet Underground (Todd Haynes)
The Viewing Booth (Ra'anan Alexandrowicz)
---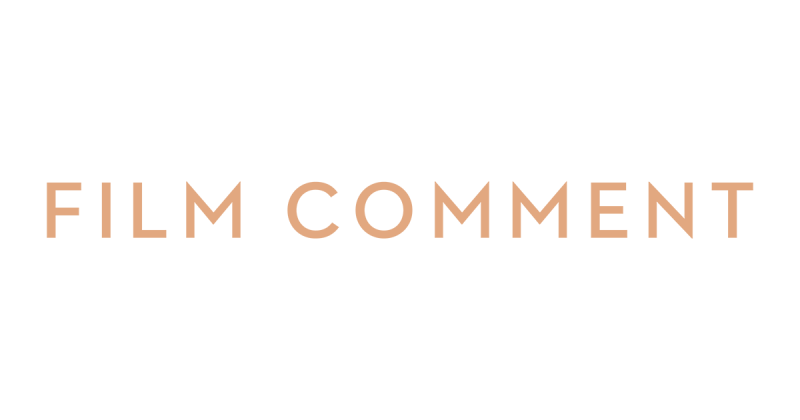 Film Comment
https://www.filmcomment.com/best-films-of-2021-individual-ballots/
Ela Bittencourt
Anne at 13,000 ft
Attica
Bad Luck Banging or Loony Porn
Beginning
El Planeta
Faya Dayi
Film About a Father Who
France
Just Don't Think I'll Scream
Mother, I Am Suffocating. This Is My Last Film About You.
Saint Maud
The Power of the Dog
The Viewing Booth
What Do We See When We Look at the Sky?
Mackenzie Lukenbill (Film Comment)
El Planeta
Slow Machine
The Souvenir Part II
Bergman Island
North By Current
Test Pattern
Wheel of Fortune and Fantasy
Film About a Father Who
Undine
The Velvet Underground
Ema
The American Sector
Paris Calligrammes
Chris Shields
Annette
Nina Wu
Swimming Out Till the Sea Turns Blue
Bill Traylor: Chasing Ghosts
About Endlessness
Film About a Father Who
Beginning
Raging Fire
---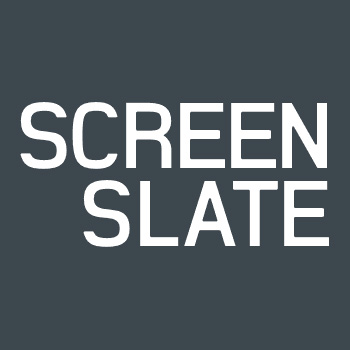 Screen Slate Best Movies of 2021: First Viewings & Discoveries and Individual Ballots
https://www.screenslate.com/articles/best-movies-2021-first-viewings-discoveries-and-individual-ballots#sun
In addition to top 2021 releases, Screen Slate has once again invited contributors, friends, critics, and filmmakers—including Michael Almereyda, Jessica Beshir, Jim Jarmusch, Radu Jude, Guy Maddin, Alex Ross Perry, Josh Safdie, Sandi Tan, and Amalia Ulman—to submit lists of 2021 "first viewings and discoveries."
ANTHONY BANUA-SIMON
The Inheritance
Pig
Whirlybird
I Blame Society
So Late So Soon
Annette
The Card Counter
Film About a Father Who
The American Sector
Delphine's Prayers
NELLIE KILLIAN
These are my 30 best watches of 2021: new, new to me, and rewatches.
Back Street (Stahl) 1932
Trade Tattoo (Lye) 1937
5th Ave Girl (La Cava) 1939
The Ox-Bow Incident (Wellman) 1943
The House on Telegraph Hill (Wise) 1951
The Revolt of Mamie Stover (Walsh) 1956
One Hundred and One Dalmatians (Luske & Reitherman) 1961
Charulata (Ray) 1964
The Pumpkin Eater (Clayton) 1964
Petulia (Lester) 1968
Indecent Desires (Wishman) 1968
Top of the Heap (St. John) 1972
The United States of American (Gordon & Benning) 1975
Night of the Hunted (Rollin) 1980
Shoot the Moon (Parker) 1982
The Stuff (Cohen) 1985
That's Life (Edwards) 1986
Faceless (Franco) 1987
White Hunter Black Heart (Eastwood) 1990
Deep Blues (Mugge) 1992
Cabin Boy (Resnick) 1994
Secrets & Lies (Leigh) 1996
Honey Moccasin (Niro) 1998
The Gates (Maysles) 2007
Project X (Nourizadeh) 2012
Subject to Review (Anthony) 2019
Patrick (Fowler) 2020
Film About a Father Who (Sachs) 2020
Dear Chantal (Pereda) 2021
What Do We See When We Look at the Sky? (Koberidze) 2021
CHRIS SHIELDS
1. Annette
2. Nina Wu
3. Swimming Out Till the Sea Turns Blue
4. Bill Traylor: Chasing Ghosts
5. About Endlessness
6. Film About a Father Who
7. Beginning
8. Raging Fire
---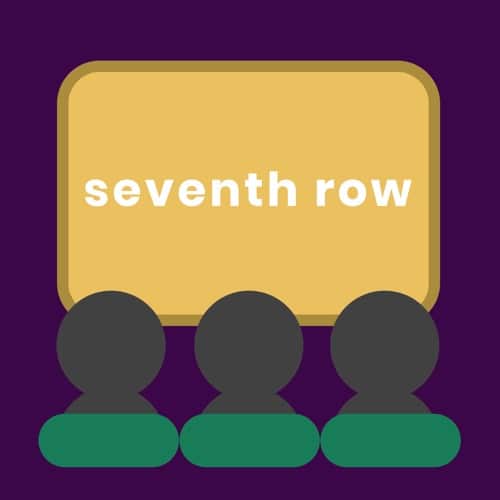 Seventh Row: Best Documentaries of 2021 & Best Films of 2021 Lists
Best Docs
We spent a large part of 2021 writing an ebook called Subjective realities: The art of creative nonfiction. Seventh Row as a publication has always been interested in nonfiction cinema, but it wasn't until Subjective realities that we realised just how much vital work is being done right now in the documentary landscape.
You'll see on this list films like Still Processing, Procession, and North by Current, that question how filmmaking can be a tool to help people process grief and trauma. You'll find films like No Ordinary Man and John Ware Reclaimed, which use documentary as a way to reclaim historical narratives about marginalised people. There's films on this list that interrogate family bonds, colonialism, and immigration, all in innovative and deeply empathetic ways. They prove that there's no greater tool than nonfiction to question how stories are told, and to tell new ones.
Best Films
On today's Seventh Row Podcast episode on the best films of 2021, we concluded that it's been an exceptional year for cinema, so much so that even our top ten couldn't hold all the films we thought were enduringly special. What's also striking is that, to find the incredible films that populate our top thirty of the year, we had to look outside of the USA, even though that's the country that usually dominates awards and trade publications' lists. Our list only features three American films, all of them documentaries, compared to last year's ten.
5. Film About a Father Who feels like a culmination of a career of family-focused work; it's ambitious, attempting to take in the whole scope of Ira Sachs Sr.'s life. In non-chronological fragments, through footage spanning from the present day back to 1965, Sachs seeks to understand the complicated, unknowable figure of her father. In the end, the film doesn't aim to be a comprehensive character study of Ira Sachs Sr.; Sachs realises that she has only so much access to her father's mind, especially now that his declining health means that he can't speak that much. Instead, she works with what she does have: access to herself, and to an extent, her siblings, to examine the bruises that a father leaves on his children, and how they attempt to heal." Read the full profile.
---

Doc Corner: The 25 Best Documentaries of 2021 (and where to see them)
http://thefilmexperience.net/blog/2022/1/20/doc-corner-the-25-best-documentaries-of-2021-and-where-to-se.html
Dear readers, I watch a lot of movies. Then again, what else was I supposed to do throughout yet another pandemic year with city-wide lockdowns and curfews? Which is why it was no real struggle at all to think of enough titles to make this list of the 25 best documentaries of 2021. Nor why I do not consider it the least bit excessive. Movies are great, so let's celebrate them!
23. FILM ABOUT A FATHER WHO, Lynne Sachs
From my review: It's a deeply personal work of biography (via autobiography), of course. … Sachs, in fact, builds her own cinematic grammar to help construct an understanding of her father, reckoning with the mistakes that lead to where they all are in 2020. [Where to see it: Streaming on the Criterion Channel]