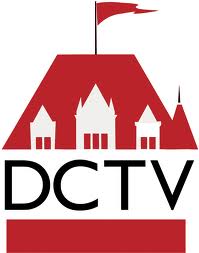 "These scenes are heartrending not for their sadness, but rather for their naked honesty; it's not just a film about a father who, but also a film about a love that defines a family.- Kat Sachs, Cine-File Read Kat Sachs' full review of "Film About a Father Who" on cine-file
"Film About a Father Who" will be available in DCTV's virtual cinema through April 22, 2021. Get your tickets HERE!
---
DCTV Presents
Film About a Father Who

http://news.dctvny.org/q/qNMm2XG6IICrU7XrJvrXOH-ShggvU1FW-_KmRmP-9Vd8NfhQo66wtOeF6
Dir. Lynne Sachs / 2021
"Sachs has created an indelible work that, like those within it, perseveres by way of honesty and love." — Kat Sachs, Cine-File
Over a period of 35 years between 1984 and 2019, filmmaker Lynne Sachs shot 8 and 16mm film, videotape and digital images of her father, Ira Sachs Sr., a bon vivant and pioneering businessman from Park City, Utah. Film About a Father Who is her attempt to understand the web that connects a child to her parent and a sister to her siblings.
With a nod to the Cubist renderings of a face, Sachs' cinematic exploration of her father offers simultaneous, sometimes contradictory, views of one seemingly unknowable man who is publicly the uninhibited center of the frame yet privately ensconced in secrets. Sachs allows herself and her audience to see beneath the surface of the skin, beyond the projected reality. As the startling facts mount, she discovers more about her father than she had ever hoped to reveal.
This online rental in DCTV's Virtual Cinema includes a Q&A with film critic Ela Bittencourt, as well as an exclusive Q&A with Director Lynne Sachs and Cine-File's Kat Sachs, where Lynne Sachs looks fondly back to her first film class at DCTV. We're so honored to be able to continue to support and share her work. This film is not to be missed! Watch >
https://cinemaguild.vhx.tv/checkout/film-about-a-father-who-dctv/purchase