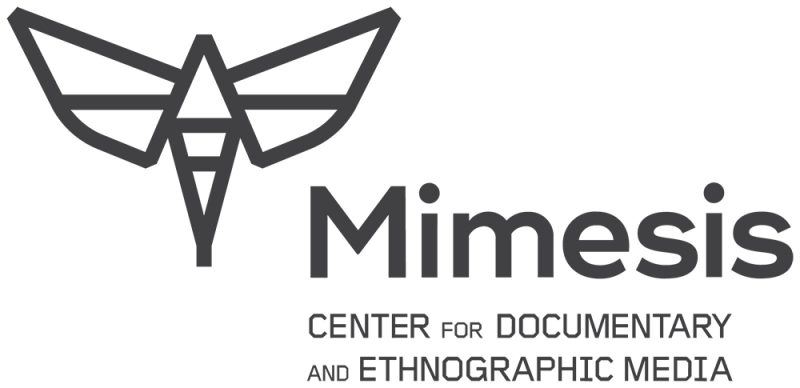 MDF 2021 – In Review
CU Boulder, Center for Documentary and Ethnographic Media
January 24, 2022
https://www.colorado.edu/center/cdem/2022/01/24/mdf-2021-review

In 2021, Mimesis held its first-ever hybrid (in-person + virtual) Documentary Festival, hosted in August by the Dairy Arts Center in Boulder, Colorado with major support from the Stewart Family Foundation. An event attended by hundreds of artists, students, scholars, and members of the community, MDF showcased almost 100 works by some of the most dynamic voices in documentary and ethnographic media exploring the pressures and possibilities of contemporary global culture. This year's Festival also included Day Residue – a workshop with Opening Night Artist Lynne Sachs, a Masterclass with Featured Artist Pedro Costa, and the latest edition of Flaherty x Boulder entitled Solace in the Shadows.
Programming at MDF 2021 was described by attendees as "tremendous – always illuminating, rigorous, and thoughtful" and "excellent–thought-provoking, boundary-pushing, and enjoyable." This could not have beenaccomplished without the tireless work of our dedicated programming team who crafted programs that brought important ideas together to amplify artists' voices. Thank you, Sarah Biagini, Luiza Parvu, Laurids Sonne, and Michelle Rupprecht. Your work is deeply appreciated.
The technical and administrative execution of the festival was made possible by the indefatigable Festival Director Curt Heiner, Assistant Michelle Rupprecht, Social Media Manager Sophia Schelle, Documentary Arts Coordinator Nima Bahrehmand, Copywriter Morgan Murphy, and staffer Diana Wilson. Thank you so much for all your work.
Thank you to all the staff at the Dairy, with a special mention to Glenn Webb and Shay Wescott. And a very special thanks to Flaherty x Boulder programmers Kelsey White, and L u m i a for two wonderful programs.
And most of all, thank you to Mimesis artists, who contributed their work to our community and who traveled to Boulder, either virtually or in person, to be together in this difficult time. Your work and your presence are what make this event so special.
Jury Awards
A House in Pieces – Best Documentary
One Image, Two Acts – Best Short Documentary
A New England Document – Emerging Artist
The Mississippi – Documentary Arts
Audience Awards
Film About a Father Who – Best Feature Documentary
The Whelming Sea – Best Short Documentary
The Final Touch – Emerging Artist
Blowback – Documentary Arts
Thank you to the MDF 2021 Jury for their thoughtful consideration of these outstanding works. This year's jurors were Jessica Oreck, Priyanka Chhabra, Toma Peiu, Kelly Sears, Jim Supanick, Rachel Chanoff, Maura Axelrod, L u m i a, and Kelsey White.
Congratulations to the 2021 Festival winners!
Honorable mentions were given by the MDF jury to Sean Hanley for The Whelming Sea, Elizabeth Brun for 3xShapes of Home, and Jennifer Boles for The Reversal.